GINZA CONNECTIVE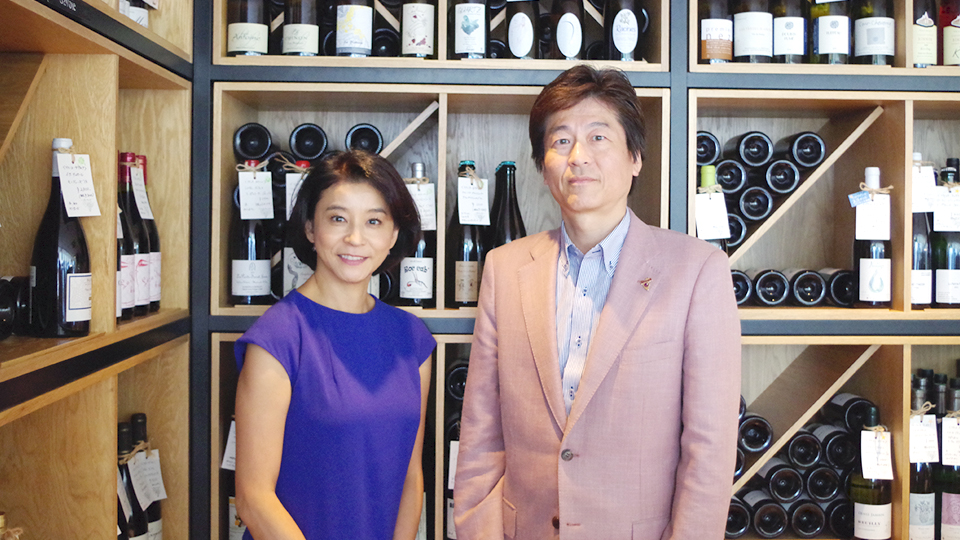 GINZA CONNECTIVE VOL.59
Toru Fujiki×Chisako Takashima
2016.10.03
An interview series featuring Ginza people in conversation with violinist Chisako Takashima. With a special fondness for Ginza, which holds many memories both from her professional and private lives, Takashima explores Ginza from various dimensions with her guests.In this volume she welcomes Mr. Toru Fujiki, CEO of Ginza Cave Fujiki, a wine shop founded in the Meiji period.
A selection of unique "natural wines"
Takashima

Have you always sold wine since your establishment in the Meiji period?

Fujiki

No, we initially sold soy sauce and other food products when we founded our company in Ibaraki. We were encouraged by our wholesale dealer to make it big in Tokyo, and we established "Fujiki Shuten" in Ginza. Since then we have run a traditional liquor shop that carries not only alcohol but also soy sauce and miso.

Takashima

(looking at a photo from the Showa 30s (around 1955)) This looks like a scene from Sazae-san (a long-running Japanese cartoon). Is the current chic store a recent introduction?

Fujiki

When we rebuilt our main office building in 2010, we opened the "Ginza Cave Fujiki" as a store specializing in wines. I have been very devoted to learning about wines and even joined a wine and spirits manufacturer after being graduated from university. I also wanted to contribute to bringing joy to the dinner table. Do you drink alcohol?

Takashima

Actually, I can't drink much by nature (laughs). But when I get together with my children's friends' mothers, everyone else enjoys drinking from the middle of the day. What kind of wines do you carry?

Fujiki

Natural wines. They are what is called "shizenha wine" in Japanese.

Takashima

Uh, I had thought that all wines were natural.

Fujiki

My guess is that you believe that wine is made from grapes that are harvested, then crushed by stomping on them and put in barrels for fermentation. However, most wines are no longer made that way today. Human interference is required here and there to produce fine wine every year.

Takashima

For a balanced flavor?

Fujiki

Yes, but we choose to carry wines have been made the traditional way, as I explained before.

Takashima

So, do your wines taste different from bottle to bottle?

Fujiki

Yes. Sometimes a label that was sweet last year can be dry this year.
Natural wines are fundamentally made from organically grown grapes, so various factors contribute to changing the taste. If worse comes to worse, entire crops can be destroyed.
Our producers engage in winemaking despite these risks.
They are truly devoted to winemaking and are incredibly passionate That makes their wines very unique and tasteful.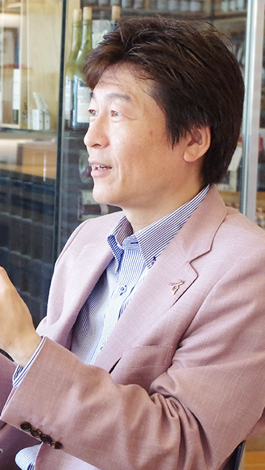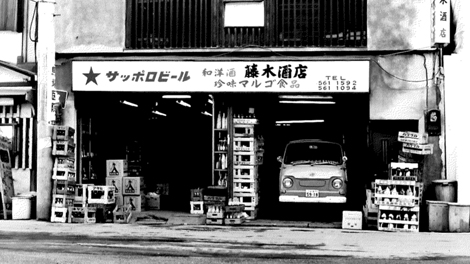 Fujiki Shuten in the Showa 30s (around 1955)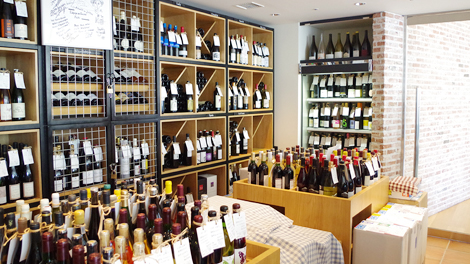 Ginza Cave Fujiki: a wide selection of natural wines
"A picnic for adults"!? "Come on everybody! It's natural!"!?
Takashima

Your store hosts interesting events, such as "A picnic for adults" and "Come on everybody! It's natural!" Can you tell me what they are about?

Fujiki

We launched these events with the hope of introducing the wonderful taste of natural wine to a wider audience. We invite vegetable producers to "A picnic for adults" and offer vegetables and cheese, of course, to our customers so that they may enjoy good pairing of food and wine.

Takashima

How stylish! What about "Come on everybody! It's natural!"?

Fujiki

For that event, we have our importers bring in their best wines and we just have everyone taste them. We usually have a variety of thirty to forty different wines.

Takashima

Really! That sounds fascinating. Do you plan to host any new events in the future?

Fujiki

Those are the two that we have hosted as a series. We do have plans to do something special when the Beaujolais Nouveau is released in November. Japanese wines have become very popular too, so I hope that we can have people enjoy young Japanese wines produced in Yamanashi Prefecture when they are released in early November.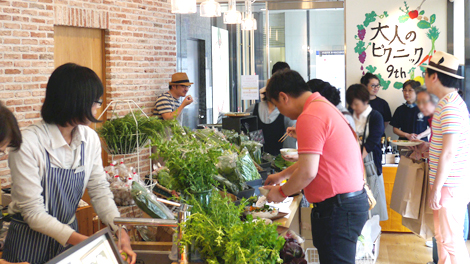 "A picnic for adults"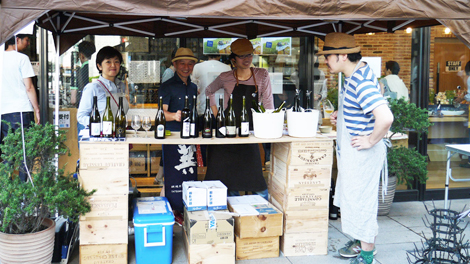 "A picnic for adults"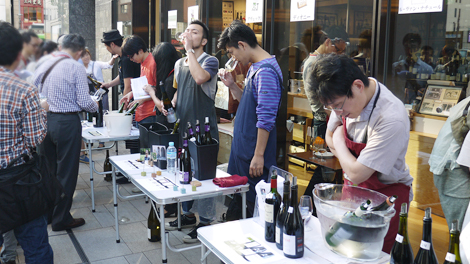 「"Come on everybody! It's natural!"

Area linksInquiriesTerms of Use
System RequirementsAbout Us
© Ginza Information Management