GINZA CONNECTIVE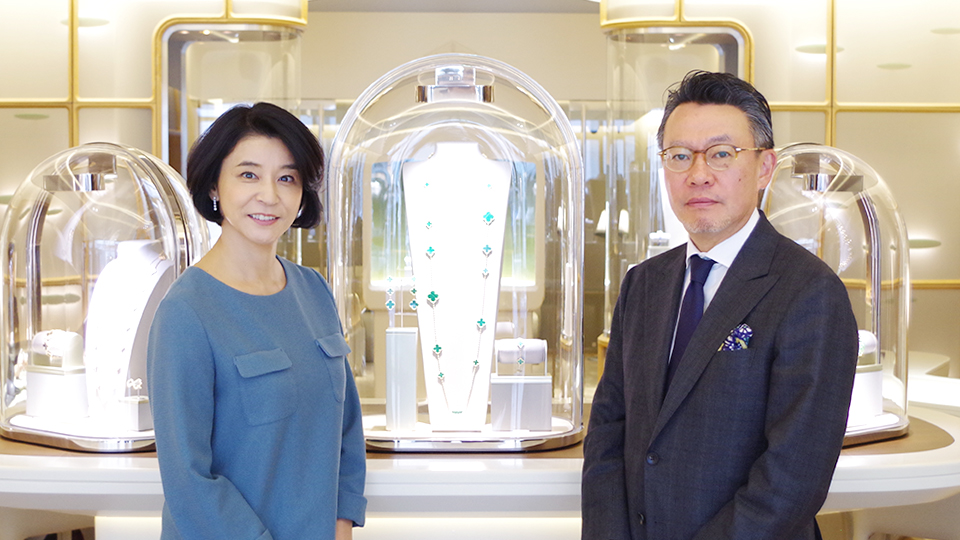 GINZA CONNECTIVE VOL.61
Hitoshi Miki×Chisako Takashima
2016.12.01
An interview series featuring Ginza people in conversation with violinist Chisako Takashima. With a special fondness for Ginza, which holds many memories both from her professional and private lives, Takashima explores Ginza from various dimensions with her guests.In this volume she welcomes Mr. Hitoshi Miki, chair of the Ginza International Luxury Committee (GILC) and President and CEO of Richemont Japan Limited. She interviews him about the Ginza Illumination Hikarimichi, an event hosted by GILC.
GLIC's passion for the Christmas lights event Hikarimichi
Takashima

Please tell me about GILC, which you currently chair.

Miki

GILC stands for the Ginza International Luxury Committee, an association of luxury fashion brands with shops located on Chuo-dori and Harumi-dori in Ginza. It was established in 2002 with seven initial members. Now, we are an organization of twenty member brands.

Takashima

What was the organization established for?

Miki

It was a time when Ginza experienced a series of openings of flagship stores by overseas luxury fashion brands. Our intention was to make a contribution to the long-established stores of Ginza and its community, as well to seek mutual growth.

Takashima

What do you do?

Miki

Our main activity is a project called "Hikarimichi" that we launched in 2011 and have continued every year from December through January. We decorate Chuo-dori and Harumi-dori with illumination. Before 2011, we used to host a jazz festival among other events, which were very popular, but as you know, Japan was hit by the Great East Japan Earthquake in 2011.

Takashima

Yes, Japan was filled with sorrow that year.

Miki

Ginza was no example. The entire town of Ginza was gloomy, as the electricity-saving campaign had caused lights to disappear from Ginza and everyone in town had voluntarily refrained from doing anything celebratory. Against this backdrop, we wanted to light up Ginza with illuminations and brighten up the atmosphere. The core concept of this event still remains to be providing aid for the Tohoku region's reconstruction from the earthquake, so during the two months of the event, we set up donation boxes in stores that support our objectives as well as GLIC brand stores. The donations are sent to UNESCO Japan.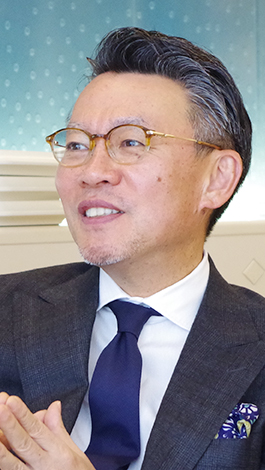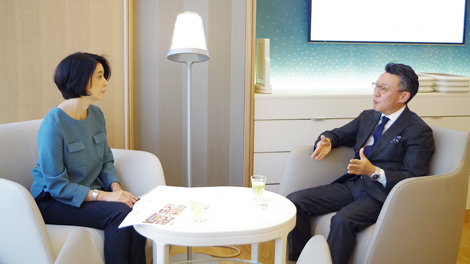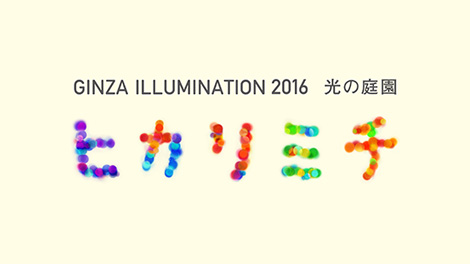 Innovative illuminations produced by French artists
Takashima

What is the theme of the sixth Hikarimichi? Could you also describe the highlights of this year's illumination?

Miki

We have different themes each year, and this year, our theme is "Garden of Light." For the first time, we have invited French designers to produce illuminated artwork.

Takashima

That is wonderful! Could you please tell me a little about them?

Miki

PITAYA Design is a creative studio comprising two French artists. Having participated in many international art festivals featuring lightworks, they are true professionals of lighting installations. They have certainly given the illuminations this year an artistic touch. Being made of lights, illuminations are usually difficult to see in daylight, but the artists have used holograms so that their lightwork may be enjoyed during the day as well. Hikarimichi 2016 can be enjoyed both day and night.

Takashima

That is something to look forward to!

Miki

We have plans for another event on Christmas Eve and Christmas Day as well as the day before. We are considering distributing brooches specially designed by PITAYA for Hikarimichi 2016. Shoppers will be able to receive on at stores that carry a donation box. When the brooch is worn, the illuminated person will become a part of the installation. That way the whole town will turn into a large installation. I am proud to say, this is a novel and unparalleled idea.

Takashima

That sounds exciting! Will you continue the illuminations for years to come?

Miki

Yes, I would like to continue for as long as we can. But times will change, and if we should come up with better ideas, we may try something new. However, our passion will be unchanged. We will always seek to be a contributing member of Ginza's community and help it generate new creations The illuminations are just one of these ideas.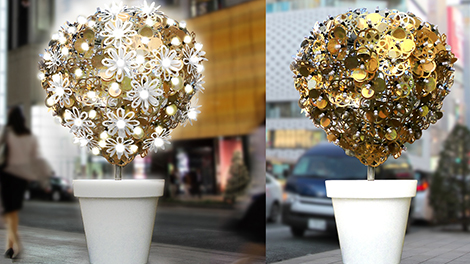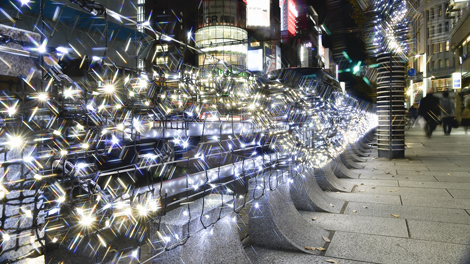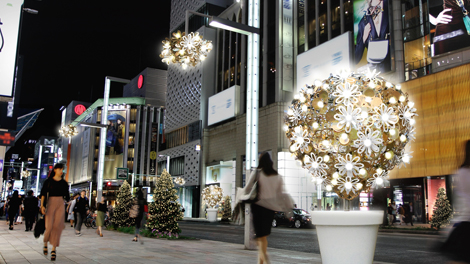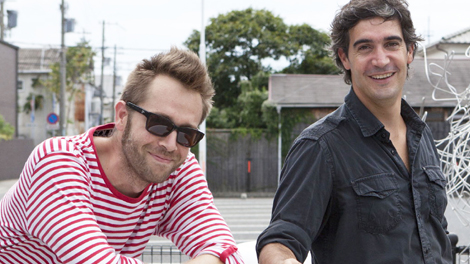 PITAYA

Area linksInquiriesTerms of Use
System RequirementsAbout Us
© Ginza Information Management