GINZA CONNECTIVE
GINZA CONNECTIVE VOL.62
Takehiko Furuya× Chisako Takashima
2017.01.04
An interview series featuring Ginza people in conversation with violinist Chisako Takashima. With a special fondness for Ginza, which holds many memories both from her professional and private lives, Takashima explores Ginza from various dimensions with her guests.In this volume she welcomes Mr. Takehiko Furuya, Director and Managing Operating Officer of Matsuya Ginza, Ginza's landmark department store.
Established in Yokohama, Matsuya Ginza looks forward to an exciting Year 2017, with special plans for Valentine's Day and a Beer Garden.
Takashima

Please tell me about the history of Matsuya Ginza.

Furuya

Matsuya Ginza dates back to 1869, when my great great-grandfather, Tokube Furuya began to sell kimono and fabric remnants in Yokohama. After many twists and turns, he expanded his business to Tokyo. It has been exactly 92 years since we opened in Ginza. In 2019, we will be celebrating our 150th anniversary.

Takashima

How many generations have you been in business?

Furuya

I am the fifth generation since our founder.

Takashima

So, Matsuya Ginza was initially established in Yokohama?

Furuya

Yes. Our founder was originally from Yamanashi. Back then, many people from Yamanashi went out to Yokohama. Other than our company, Kaichiro Nezu of Tobu Railway Co., Ltd. and Ichizo Kobayashi of the Hankyu Toho Group (currently, Hankyu Hanshin Toho Group) were also from Yamanashi.

Takashima

I suppose Yokohama was an attractive town even back then.

Furuya

Yes. I would imagine many people and goods gathered in Yokohama, which prospered as a port town.

Takashima

I see. Now please allow me to jump back to present times. Do you have any plans for 2017?

Furuya

Our first feature event is planned for Valentine's Day. We will move our event space to from the first floor to the eight floor to scale up our Valentine's Day event.

Takashima

I always look forward to that time around Valentine's Day, when many stores carry chocolate brands that are only available during that time of year. At my age, I purchase chocolates for myself, not as Valentine gifts (laughs).

Furuya

Treating yourself to chocolate is a wonderful idea, too. We will also open our rooftop beer garden for the first time in two years. Under the concept of a "beautifying beer garden", we plan to offer a menu that will be attractive to ladies as well, ranging from vegetable and healthy red meat dishes to beer, sparkling wine and cocktails with collagen. The venue will be designed in the image of an Asian resort and we hope that female groups will come to enjoy drinks.

Takashima

That novel concept is exactly what I would expect of Matsuya Ginza. I recently asked my mother, who was born and raised in Tokyo, her image of Matsuya Ginza, and she said, "They have always been very chic." She seemed to have the impression that among all the department stores in Ginza, Matsuya Ginza represented the cutting-edge.

Furuya

Thank you. I am very delighted to hear that.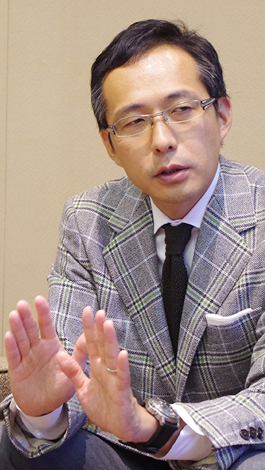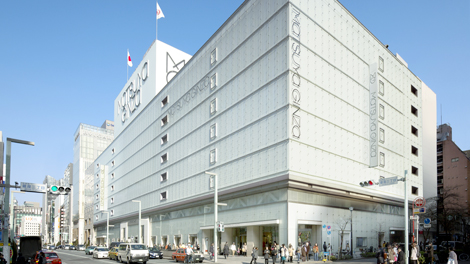 Exterior view of Matsuya Ginza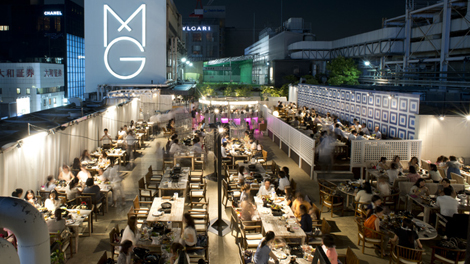 Rooftop Beer Garden (2015)
Luxury brands open their first boutiques in Japan with Matsuya Ginza. An attractive lineup of brands and products makes Matsuya unique.
Takashima

My impression of Matsuya Ginza is that you are committed to "craftsmanship". Could you please tell me about your policy for the products that you carry?

Furuya

Unlike mega-department stores, we only have two stores – one in Ginza, and the other in Asakusa. Therefore, we must attract customers with our originality and uniqueness. We endeavor to distinguish ourselves from other department stores by housing overseas brands that are making their debut in Japan or other unique brands that can only be found at Matsuya in Tokyo. We also have an in-house lineup of men's clothing. For example, among our luxury brands on the second floor, Christian Louboutin debuted in Japan with us, and Roger Vivier opened its first store in the Kanto region within Matsuya Ginza.

Takashima

I had been looking so much forward to their opening and I went to have a look on their first day!

Furuya

Thank you. In August 2016, Manolo Blahnik launched his first stand-alone boutique in Japan within Matsuya Ginza. Louis Vuitton has just renewed its Matsuya Ginza boutique façade with an aim to turn it into the brand's top boutique in Japan, and it has been doing very well.

Takashima

The fact that something can only be found at Matsuya is indeed an attractive feature.

Furuya

In addition to the charm of the products themselves, we value human connections. We hold events where we invite artisans and creators to meet our customers. These events are very popular among our customers, who enjoy the rare opportunity to learn in person about the producers' passion and commitment to their craftsmanship.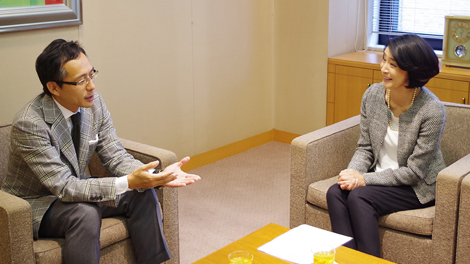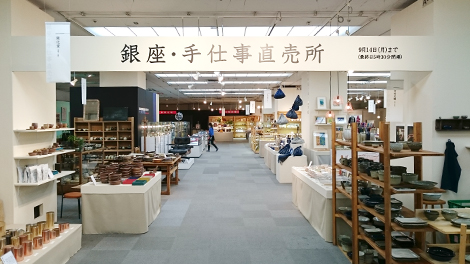 Ginza Crafts Shop event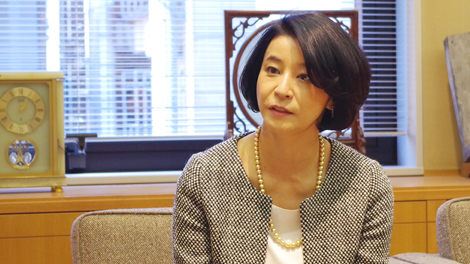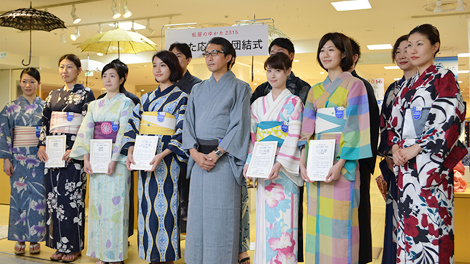 Yukata Supporters launching ceremony

Area linksInquiriesTerms of Use
System RequirementsAbout Us
© Ginza Information Management