GINZA CONNECTIVE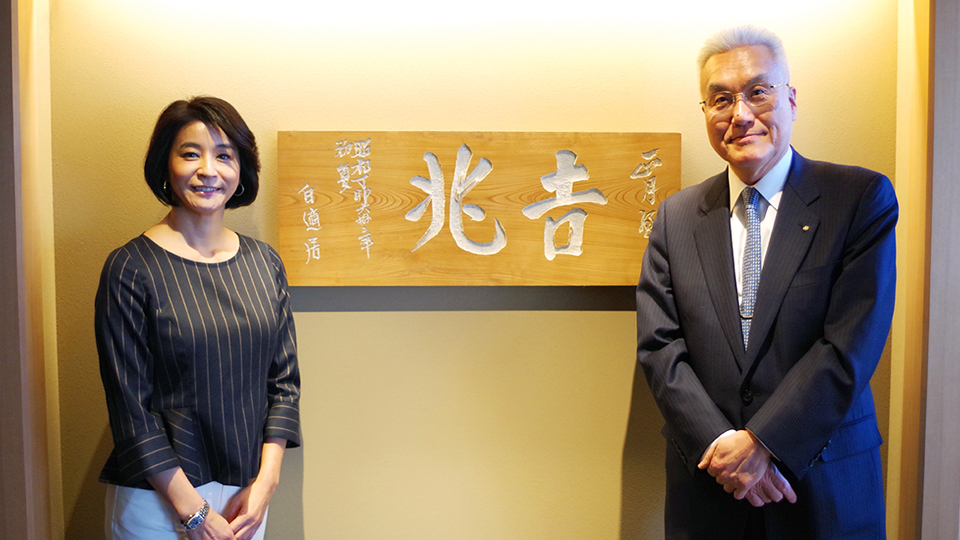 GINZA CONNECTIVE VOL.65
Toshiji Yuki× Chisako Takashima
2017.04.03
An interview series featuring Ginza people in conversation with violinist Chisako Takashima. With a special fondness for Ginza, which holds many memories both from her professional and private lives, Takashima explores Ginza from various dimensions with her guests.This time she welcomes President & CEO of Tokyo Kitcho, one of Japan's best restaurants.
"Folding screens and restaurants will collapse when spread out." Following old teachings and working diligentky.
Takashima

As the grandson of founder, Teiichi Yuki, do you follow any of his teachings?

Yuki

There are two. One is that "folding screens and restaurants will collapse when spread out." Just as folding screens will collapse when spread out fully, restaurants should not expand their businesses too far, my grandfather taught me that in the end, we can be around for a long time only if we do not expand our business beyond our sit and we can take care of each of our customers one by one. This is very true and when you come to think of it, it can be said for all long-established stores in Ginza.
The other is that "our ancestors experienced great sufferings, which would always be followed by a bright light." I simply understand it to mean to "work diligently."

Takashima

That one is meant for me…(laughs) Still, we, as ordinary people imagine Kitcho to be large. There is a certain greatness about you name…

Yuki

I believe that the higher the expectations, the more diligently we should work. We must always surpass our customers' expectations. Otherwise, our customers would be disappointed in us and say, "I would have expected more from Kitcho." Therefore we must be very attentive.

Takashima

Your customers must come without doubt that Kitcho's cuisine is the best.

Yuki

Yes, but being in business for a long time, there are yet moments when I feel my blood freeze. These are the moments when a restaurant's competence in approaching a problem is challenged. This is also why it is important to keep one's business within one's sight and I wish to continue to pursue this style.

Takashima

I would imagine that you have many celebrities from overseas come and dine with you. Do you serve the exact same menu?

Yuki

We serve basically the same menu. However, if they are drinking wine, I may be a little creative and serve rock salt or balsamic soy sauce instead of soy sauce, which would not make a good match with the wine.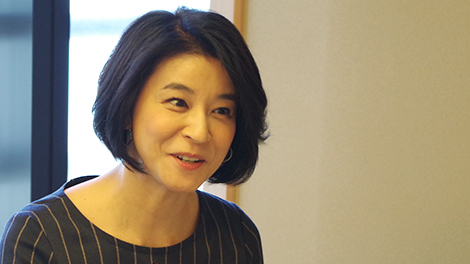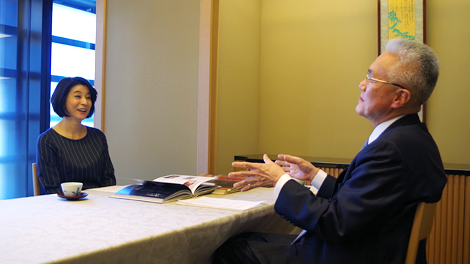 A place for special occasions, Ginza has evolved with the help of its customers.
Takashima

Since its establishment, Kitcho has scaled up Japanese cuisine as an art. Now that Japan is receiving worldwide attention with the Tokyo Olympics coming up, how do you think Japanese cuisine will evolve?

Yuki

Since Japanese cuisine was registered as UNESCO Intangible Cultural Heritage, it has spread worldwide. Just as the "Californian Roll" was created a while before, I look forward to chefs from all over the world making various arrangements to create unique fusions. Western cuisine was arranged in a Japanese way, forming a new food culture.
And it is our job to preserve the original Japanese cuisine while also being inspired by the new Japanese cuisine born abroad. We wish for people to enjoy Japanese food in the luxury of our country's four seasons.

Takashima

The future looks bright. Before we close, please tell me how you feel about Ginza.

Yuki

I was born in Osaka and moved to Tokyo when I was in junior high school. For people like me, Ginza is a modern town, a place for a adults, and a special place to come to on special occasions. Many visitors to Ginza have refined taste, so our restaurant has developed only with the help of our customers. I am grateful that I can run a restaurant in such a special place.。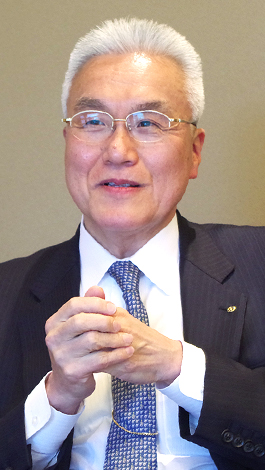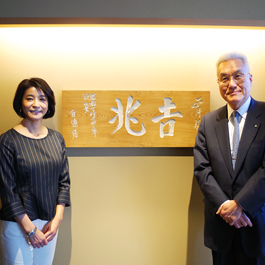 Chisako Takashima
Violinist. Takashima started taking violin lessons from the age of 6. After a successful career abroad, she moved her home base to Japan, where she currently performs in concerts across the country. Highly noted for her character in TV and radio appearances, she has currently opened up her career to more diverse fields with an unchanged focus on her profession
Chisako Takashima official website
Toshiji Yuki
Born in 1954, Yuki was graduated from Keio University. He joined Kitcho in 1977. He was trained under his grandfather, Teiichi Yuki at the Osaka Koraibashi main store for five years, after which he worked at Tokyo Kitcho Imperial Hotel store. In 1988, he started to work at the Seiyo Ginza store. He assumed the post of CEO in 2008. His favorite pastimes include working out at the sports club once a week and eating out at soba restaurants with his wife.
Written by: Hiroko Yoda; Place of interview: Ginza Kitcho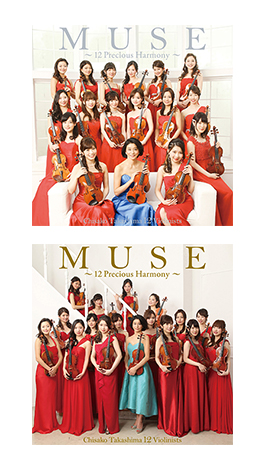 Released! A new album by Chisako Takashima 12 Violinists: MUSE -12 Precious Harmony-
Chisako Takashima 12 Violinists have released their first album in four years: MUSE -12 Precious Harmony-.
This diverse album celebrates the 12 Violinists' tenth year with many classical numbers.
With three original pieces, including "SPLASH!!!," a novel number written and co-performed by Sukimaswitch, the album comprises twelve numbers.
Click here for details, including information on individual numbers.

Area linksInquiriesTerms of Use
System RequirementsAbout Us
© Ginza Information Management