GINZA CONNECTIVE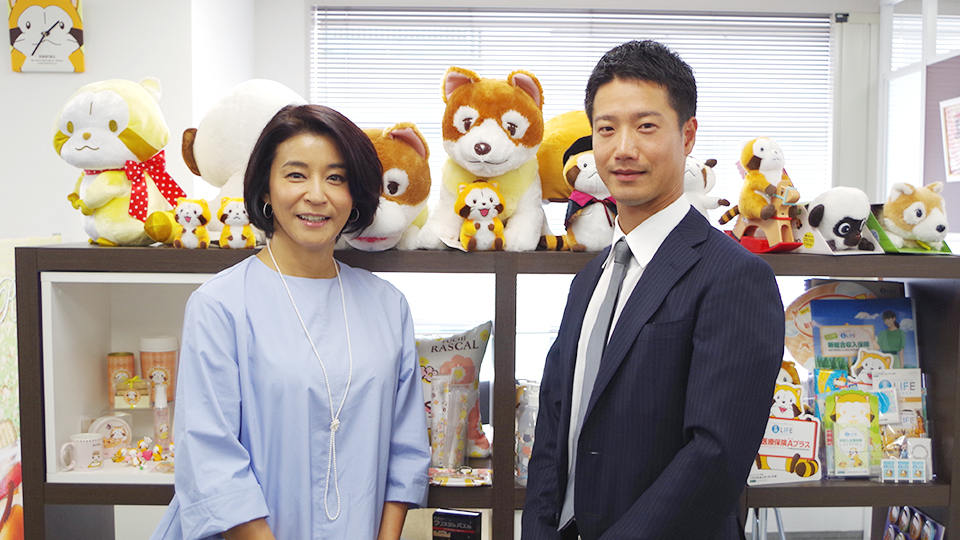 GINZA CONNECTIVE VOL.68
Shuichi Motohashi× Chisako Takashima
2017.07.03
An interview series featuring Ginza people in conversation with violinist Chisako Takashima. With a special fondness for Ginza, which holds many memories both from her professional and private lives, Takashima explores Ginza from various dimensions with her guests.In this volume, she welcomes Mr. Shuichi Motohashi of the Merchandising Department of Nippon Animation Co., Ltd., which has created many popular anime productions, including the World Masterpiece Theater series and Chibi Maruko Chan.
Debuting with The Dog of Flanders
Takashima

Could you please describe your job?

Motohashi

My job mainly involves controlling the licensing rights of our animations for secondary exploitation, including merchandise exploitation.

Takashima

Thank you for explaining. To me, Nippon Animation stands for World Masterpiece Theater. It was one of my favorite TV programs when I was in elementary school.

Motohashi

Thank you. The first anime works that we produced is The Dog of Flanders.

Takashima

(Looking at the list of works by Nippon Animation) The Dog of Flanders, I know of course, but I also know this… and this! I'm not familiar with this one…. I am sure that the majority of these works are too old for you to grown up watching on TV.

Motohashi

That is true. There are only a few works that I remember as a TV program (laughs reluctantly). However, having the founder of the company as a grandfather, I had a lot of videos of these works at home.

Takashima

So you were naturally exposed to the World Masterpiece Theater?

Motohashi

Yes.

Takashima

Is it true that Hayao Miyazaki also worked for Nippon Animation?

Motohashi

Yes. The predecessor of our current company employed famous animators including Hayao Miyazaki and Isao Takahata

Takashima

That is amazing!

Motohashi

Mr. Takahata and Mr. Miyazaki were both involved in producing Anne of Green Gables.

Takashima

That makes me want to see it all over again. Do you know Tico of the Seven Seas?

Motohashi

Yes, I used to watch it.

Takashima

My children love it! Do you have any character goods?

Motohashi

I'm afraid not…. (laughs bitterly).

Takashima

I'm sorry to hear that. My children are obsessed with orca!

Motohashi

I know anime can be very influential.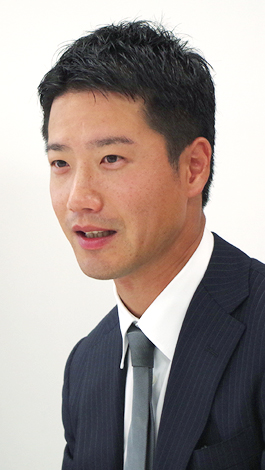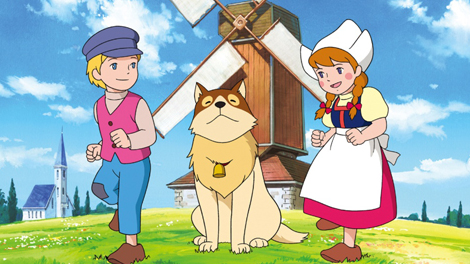 The Dog of Flanders © N.A.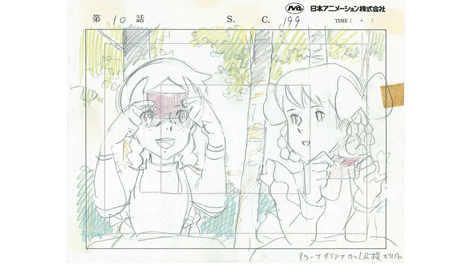 Anne of Green Gables, drawn by Hayao Miyazaki © N.A. ™AGGLA
Making it a rule to "create high-quality works that can be enjoyed by the family"
Takashima

Is there anything specific that you lay importance on when you are working on a production?

Motohashi

Yes. For example, The Dog of Flanders was a challenge in times when anime works with sports or robot themes were most popular. We sought to "show everyday life over a one-year period." That concept has been adopted in later works as well.

Takashima

I see your point.

Motohashi

Also, we go location scouting for every anime we produce.

Takashima

Location scouting?

Motohashi

For example, for the production of 3000 Leagues in Search of Mother, many pictures were taken of the settings for reproduction in the animation.

Takashima

I didn't know that.

Motohashi

We make it a rule to "create high-quality works that can be enjoyed by the family." This may be the reason why our productions are widely accepted not only in Japan but also overseas.

Takashima

Which works are popular overseas?

Motohashi

A recent best-seller would be Chibi Maruko Chan. It is very popular all over Asia.

Takashima

Really! I wonder if that is because families can feel comfortable watching it together. I used to watch The Dog of Flanders with my family. I remember my grandmother crying aloud!

Motohashi

Thank you for mentioning that. That makes me very happy.

Takashima

The Dog of Flanders is a timeless masterpiece.

Motohashi

Thank you. Every year, there is a TV program showing a relay of all the inspiring scenes from anime, and The Dog of Flanders always receives the most votes. Thanks to that even young people today know the final scene of The Dog of Flanders, forty years after its original release. That is very powerful.

Takashima

Yes, that is a famous ending that everyone has seen at some point of their life.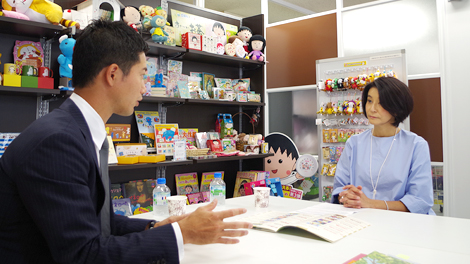 Area linksInquiriesTerms of Use
System RequirementsAbout Us
© Ginza Information Management