GINZA CONNECTIVE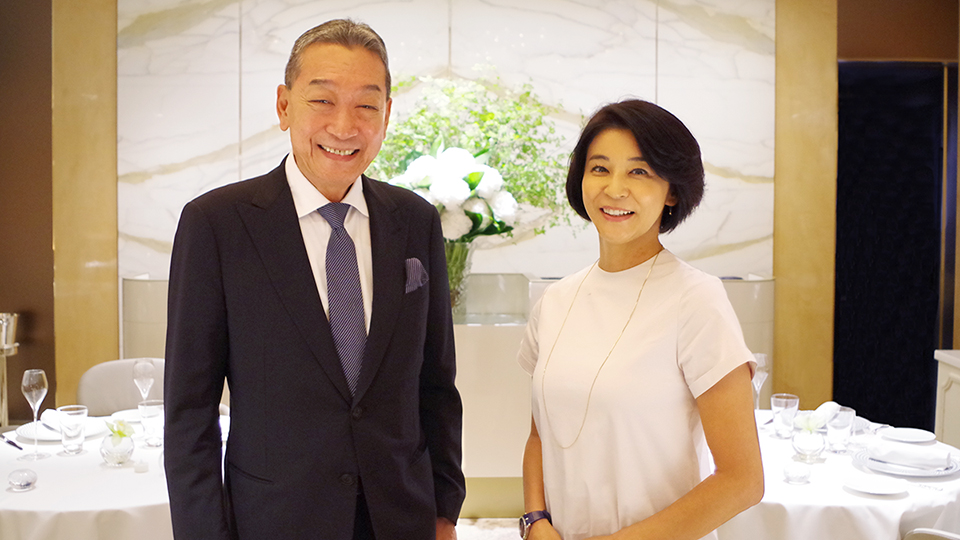 GINZA CONNECTIVE VOL.71
Masataka Yano×Chisako Takashima
2017.10.01
An interview series featuring Ginza people in conversation with violinist Chisako Takashima. With a special fondness for Ginza, which holds many memories both from her professional and private lives, Takashima explores Ginza from various dimensions with her guests.In this volume, she welcomes Mr. Masataka Yano, Chairman and CEO of SEKI CO.,LTD., which runs the long-established French restaurant, Ginza L'écrin.
Our motto is "Today's satisfaction is tomorrow's dissatisfaction."
Takashima

Could you please tell me about the essence of the service that you offer?b

Yano

I always say, "Today's satisfaction is tomorrow's dissatisfaction." Since our service as a restaurant includes offering a special time away from everyday life, doing the same as last time is not enough. Many of our customers have dined with us for decades, so it is most important for us not to disappoint them.

Takashima

I would love to come to a fancy restaurant, but I always have second thoughts thinking that I would feel out of place…

Yano

You would think that it would take a lot of courage to enter upscale restaurants, but once you become a familiar face, it can be quite comfortable. We have a lot of couples at dinnertime, but you will see many young women at lunchtime.

Takashima

I would love for my husband to escort me here.
Friendly competition in an ever-changing Ginza
Takashima

What does Ginza mean to you?

Yano

Ginza has recently seen some new commercial establishments open, but it is still home to long-established stores and theaters with long histories. It is a very diverse town. You can feel it continuously changing with the times and that is what makes Ginza so intriguing. It was only after the burst of the economic bubble that high-end brand boutiques came to Ginza. Before that, Ginza was full of banks.

Takashima

Really!?

Yano

Yes. The Apple Store in Ginza 3-chome was originally a bank, too. Since banks close at 3:00 pm, it would become very quiet in the late afternoon.

Takashima

Located in such the ever-changing Ginza, what kind of restaurant would you like to be?

Yano

Sometimes we enjoy the honor of being called a long-established restaurant, and perhaps we are quite the old restaurant in town. However, in Ginza, we look around to find many stores established more than one hundred years ago. Compared to that we are still babies, with only a history of 40 years. Ginza is full of competition and the customers here have very high standards, and we enjoy the challenge. I am determined to strive in friendly competition so that we will continue to enjoy the support of our customers five, ten and thirty years later.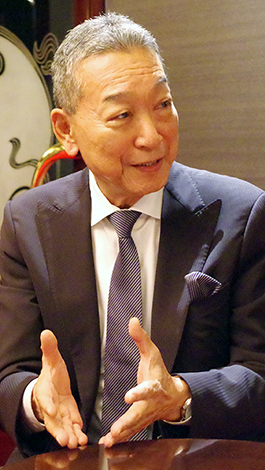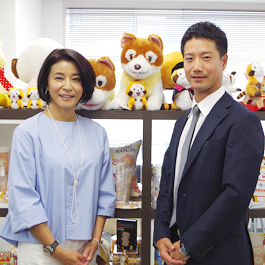 Chisako Takashima
Violinist. Takashima started taking violin lessons from the age of 6. After a successful career abroad, she moved her home base to Japan, where she currently performs in concerts across the country. Highly noted for her character in TV and radio appearances, she has currently opened up her career to more diverse fields with an unchanged focus on her profession
Chisako Takashima official website
Masataka Yano 隆
Chairman and CEO of株式会社セーキ. Yano joined 1967年、東京日産自動車販売株式会社入社。1972年、株式会社セーキへ。趣味は食べ歩きと旅行。
Written by Mikiko Okai; Place of interview: Ginza L'écrin
Mezamashi Classics with friends~Best vocalist~
Celebrating the 20th anniversary of Mezamashi Classics with new recordings by Mezamashi Classics ensemble and the best vocalists in Japan.
Click here for details, including information on individual numbers.

Area linksInquiriesTerms of Use
System RequirementsAbout Us
© Ginza Information Management