GINZA CONNECTIVE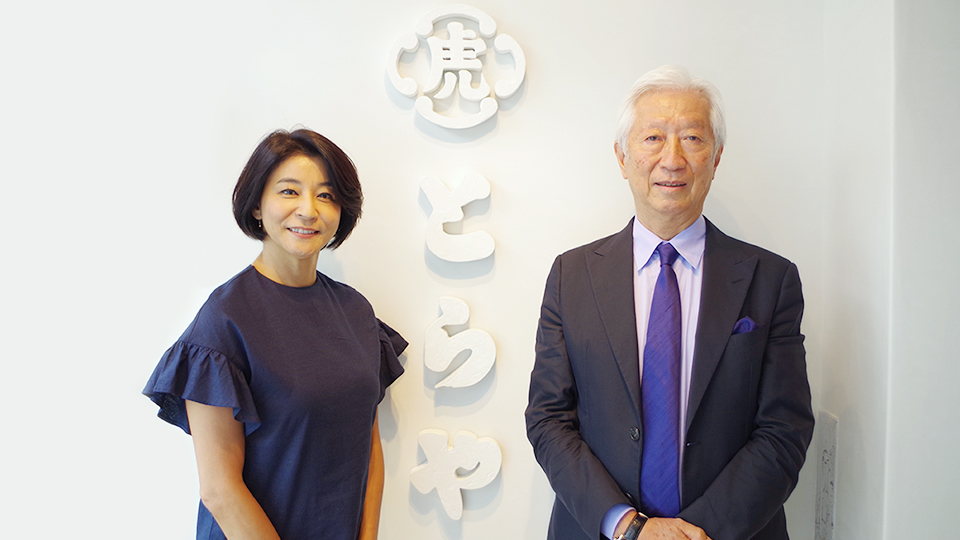 GINZA CONNECTIVE VOL.72
Mitsuhiro Kurokawa× Chisako Takashima
2017.11.01
An interview series featuring Ginza people in conversation with violinist Chisako Takashima. With a special fondness for Ginza, which holds many memories both from her professional and private lives, Takashima explores Ginza from various dimensions with her guests.In this volume, she welcomes Mr. Mitsuhiro Kurokawa, the 17th storeowner and President & CEO of Toraya, a Japanese confectionery store established in the late Muromachi period.
The five-century history of Toraya, Japan's prestigious long-established confectionery store
Takashima

Toraya is said to have been established in the Muromachi (1338-1573) period. Have you always been a wagashi (Japanese confectionery) store?

Kurokawa

Yes, we have. We are not sure of the exact year of establishment, but we started our business in Kyoto in the 16th century and we have made wagashi since then.

Takashima

That means you have been in business for almost…

Kurokawa

Almost 500 years.

Takashima

That is amazing! When did you come to Tokyo?

Kurokawa

When the capital was moved from Kyoto to Tokyo in Meiji 2 (1869), we established a new store in Tokyo as a Royal Warrant holder, keeping our store in Kyoto. In Meiji 12 (1879), we opened the store in Akasaka. Our store in Ginza was only opened after World War II.

Takashima

What is Toraya's oldest wagashi to your knowledge?

Kurokawa

The oldest order received from the Imperial family on record (according to a copy of order) dates back to 1635. By 1695, a catalogue of our line of confectioneries had been produced. According to records, the "Tokonatsu," the confectionery made from kudzu (arrowroot starch) that you are eating now, was made as a higashi (dry confectionery) in 1711.

Takashima

Really!? I understand that you need sugar to make wagashi, and I would presume that it was a luxury back in those times.

Kurokawa

Yes. Sugar is said to have been brought to Japan from China by Ganjin–wajo during the Nara (710-794) period, when it was very valuable and used for medical purposes rather than as a sweetener. A more common sweetener was the five-leaf ginseng, which also appears in Makura-no-soshi by Seisho Nagon. However, since all sweeteners were rare at the time, this wagashi may not have been made as sweet as it is today, even if it was shaped the same.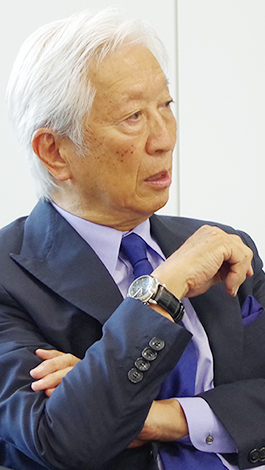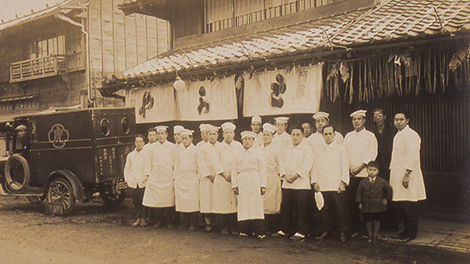 Akasaka store on New Year's Day in Taisho 14 (1924)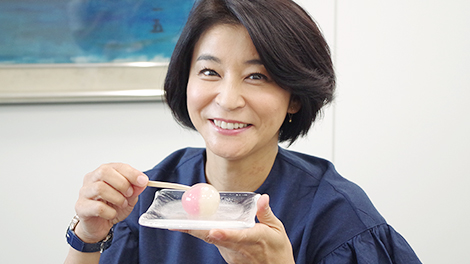 The charm of wagashi lies in its representation of changing seasons
Takashima

Could you please define wagashi?

Kurokawa

My definition of wagashi is confectionery made from plant-based ingredients. For example, this confectionery is made from kudzu (arrowroot starch) and azuki red beans. Although some baked confectioneries use eggs, wagashi basically does not include animal ingredients.

Takashima

I see! That is indeed true. Are there any other characteristics that are unique to wagashi?

Kurokawa

Another important feature of wagashi is that it depicts each season. At this time of year (early July at time of interview), kudzu (arrowroot starch) gives confectioneries a refreshing appearance and texture. The name "Tokonatsu (perpetual summer)" also matches the season.

Takashima

Come to think of it, the names of many wagashi sound like they were derived from literature.

Kurokawa

My wish is for wagashi to be enjoyed using all five senses – the sense of taste, sight, smell, touch, and also hearing. In that aspect, the name of wagashi is an important factor. The impression of a name can change the impression of the taste. This sensation was also shared by our ancestors, who named confectioneries after lines from Genji Monogatari (The Story of Genji) and Kokin Wakashu. A lot of thought was put into the name of wagashi.

Takashima

Have you encountered any inspiring names recently?

Kurokawa

Yes, the "Yururuka." This old Japanese word appears in Genji Monogatari and means "gentle" or "calm." The "Yururuka" is a "yokan," or a bar of gelled sweet bean paste made chiefly of azuki beans, sugar, and agar-agar, arranged to feature a texture soft enough for elderly people who have difficulty chewing and swallowing food to enjoy. It was named with the hope that people would embrace a rich relaxed time eating this confectionery.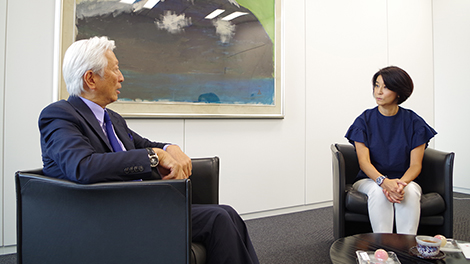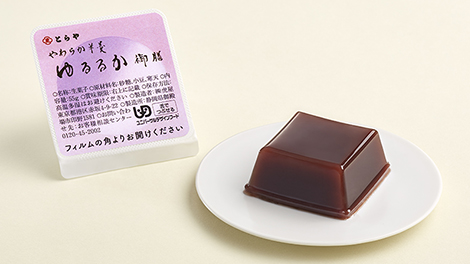 "Yururuka"

Area linksInquiriesTerms of Use
System RequirementsAbout Us
© Ginza Information Management