Landmarks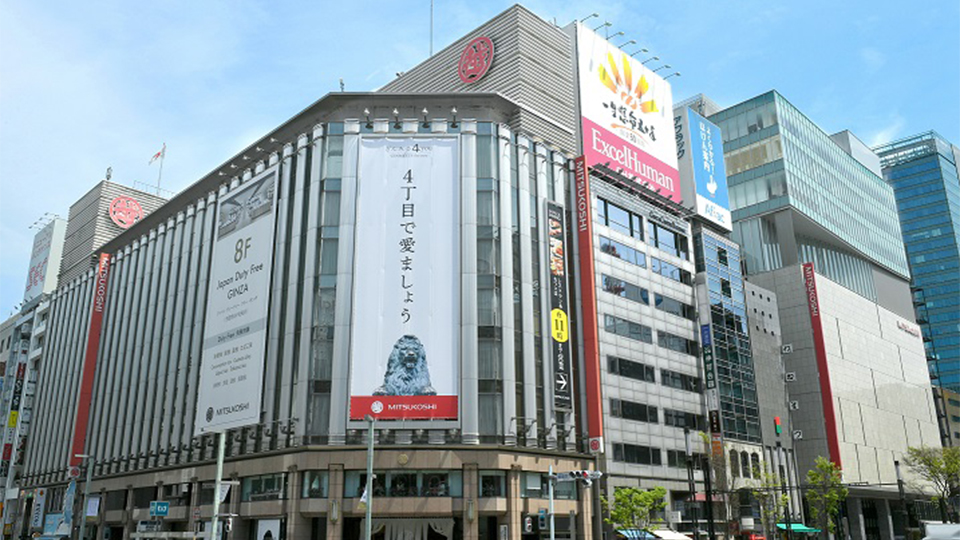 GINZA MITSUKOSHI
Located at Ginza 4-chome Crossing, the very center of Ginza, Ginza Mitsukoshi opened as a department store in 1930 and reopened in September, 2011 with added floor space after remodeling.
We strive not only for "novelty of goods" but also "enrichment of mind", and aim to provide new 'Ginza style' over every aspect of our customer's lives-clothing, food, home, entertainment and learning-something which only Ginza Mitsukoshi can offer.
Address
4-6-16 Ginza, Chuo City, Tokyo
Hours
10:30-20:00
Restaurants and Cafes on 9F/11F/12F are open during 11:00-23:00.
Please visit the official website at the following URL for more information.
Holiday
Tel
03-3562-1111(大代表)
web
NEWS
2018.11.06
【Ginza Mitsukoshi】 – Origami Event (JAPAN SENSES)-
*The photo is a reference image. Ginza Mitsukoshi will be holding "JAPAN SENSES", ...

2018.03.14
【Ginza Mitsukoshi】 ~ Wrap, Tie, Play~ The Charms of Japanese Furoshiki Wrapping Cloth
Lunch totes, handle bags, gift wraps—the possibilities are endless! Come and experience...

2017.11.29
【GINZA MITSUKOSHI】 ~Ichii Itto Carving – Taniguchi Choukoku~
* The image shown is for illustrative purposes only. Ichii-itto-bori is a traditional woodc...

2017.10.18
【GINZA MITSUKOSHI】 ~"Namban Tea Party" – A selection by Shintaro Yabe~
Shintaro Yabe owns and operates seven popular bars and cafés in Japan, including Salon...

2017.10.18
【GINZA MITSUKOSHI】 Tea Box Exhibition,~The Joy of Mitate~
The elegant tea boxes of Japan–known as chabako–were born out of two distinct aspects of Jap...

※店舗情報は変更されている場合もございますので、予めご了承願います。
※情報の確認は、各店舗へご連絡願います。

Area linksInquiriesTerms of Use
System RequirementsAbout Us
© Ginza Information Management