This is a kind of complex coloring diamond with an identifying result of 「fancy・deep ・brownish・orange・yellow」.
It has a strong property of fluorescent which means it emits light as hit by the ultraviolet rays. Even under the condition of fluorescent light, you can observe that it emits light a little bit. As the feather of the beetle, the color of the diamond changes as the shift of the observation perspective .This is the uniqueness of this diamond which reverse the existing concept of the 「diamond」.
It is a very unique and interesting grain of diamond which is not inferior to a red diamond with a high scarcity value or the refined blue diamond .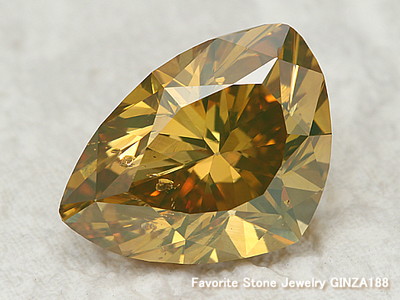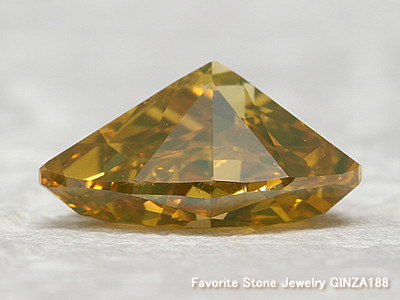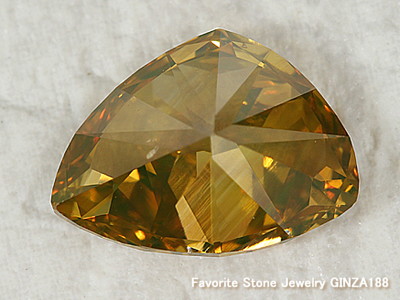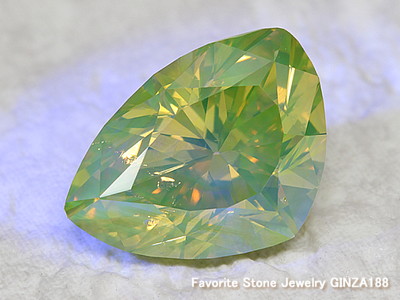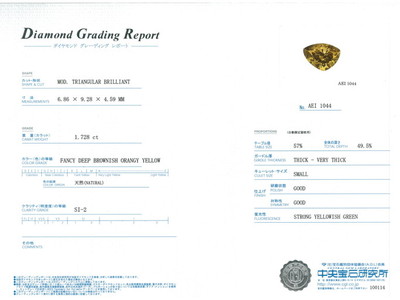 Click here for the prodcuts website→
https://global.rakuten.com→
Favorite Stone Jewelry GINZA 188
2F, Sanshin AL Bldg., 1-8-8 Ginza, Chuo-ku, Tokyo 104-0061
Tel 03-6273-8091
Business Hours 11:00 a.m.- 8:00 p.m.
Closed : Every Wednesday
https://ginza188.com→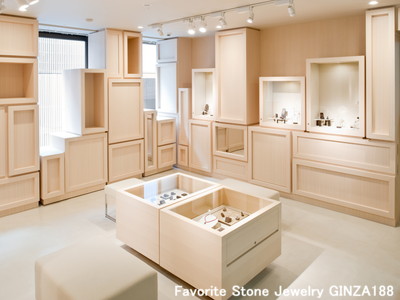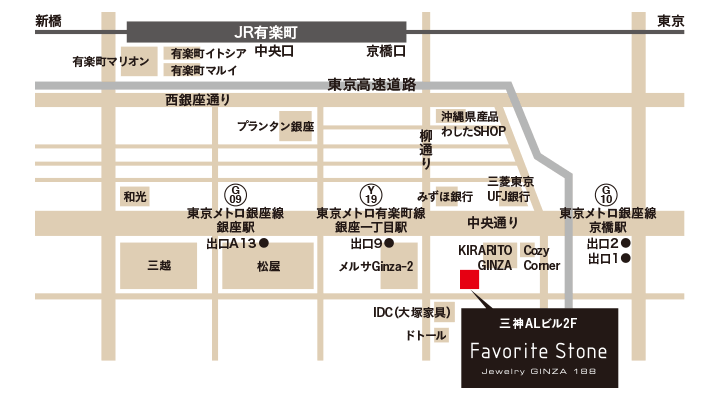 facebook.com/FavoriteStone→