"What? Is this a precious stone? Where exactly?" – do you have the similar thoughts, don't you? To be honest, all of the stones being used in this item including the main brown colored stone are diamonds.
"Ishiza" (a base holding the stone) is directly inlaid into diamond gemstone and in the holders part additional colorless, brown and yellow diamonds are set so as a result we have this suspicious work.
And this kind of design shows ancient and wild existence as it is. This is very interesting item combining "Jewelry & Mineral sample" that we want to recommend for persons who are curious about minerals.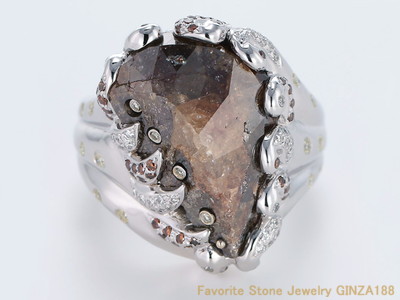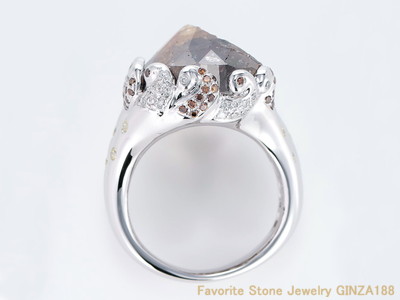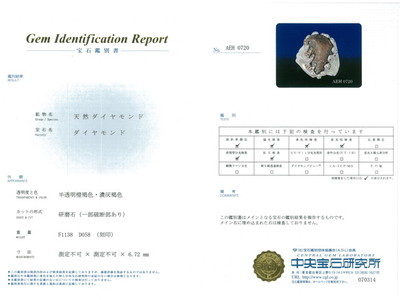 The product's page is here →
https://global.rakuten.com→
Favorite Stone Jewelry GINZA 188
2F, Sanshin AL Bldg., 1-8-8 Ginza, Chuo-ku, Tokyo 104-0061
Tel 03-6273-8091
Business Hours 11:00 a.m.- 8:00 p.m.
Closed : Every Wednesday
https://ginza188.com→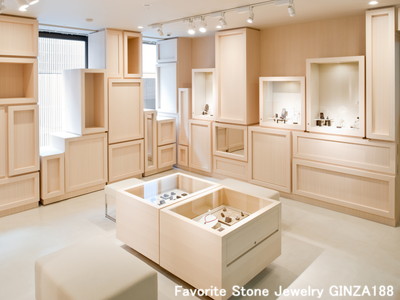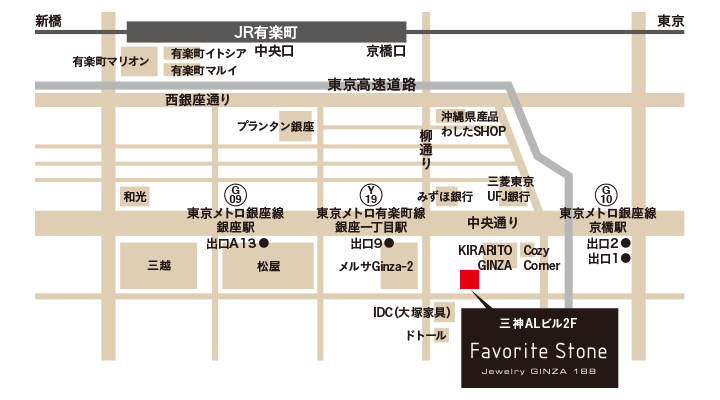 facebook.com/FavoriteStone→