This is a precious stone with soft and semitransparent lavender color and smooth and jellylike polished shiny appearance. This one of rock crystals is known as "Chalcedony".
Large amount of microscopic crystallized quartz is concentrated inside, and as you can see it has become a semitransparent form that makes you think like you lose your way in the morning mist.
Due to this structure Chalcedony is easy to dye and there are many ones with artificial coloring. However the Blue Chalcedony we introduce lets you enjoy this natural true beautiful blue (or lavender) color. Be amused by this large drop☆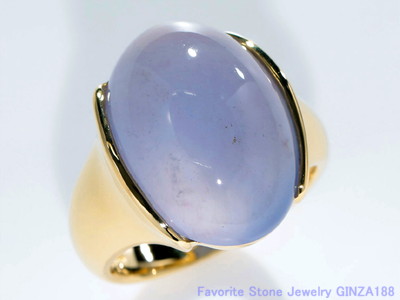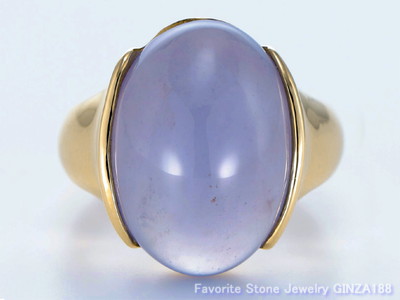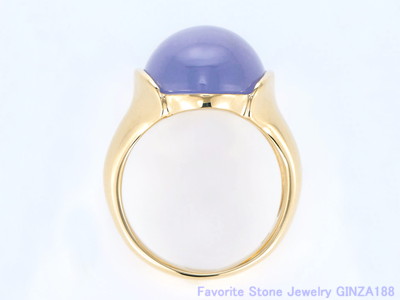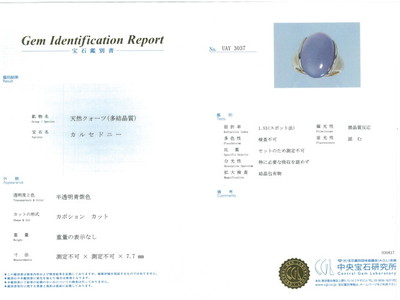 The product's page is here →
https://global.rakuten.com→
Favorite Stone Jewelry GINZA 188
2F, Sanshin AL Bldg., 1-8-8 Ginza, Chuo-ku, Tokyo 104-0061
Tel 03-6273-8091
Business Hours 11:00 a.m.- 8:00 p.m.
Closed : Every Wednesday
https://ginza188.com→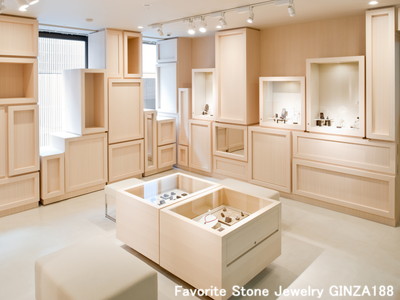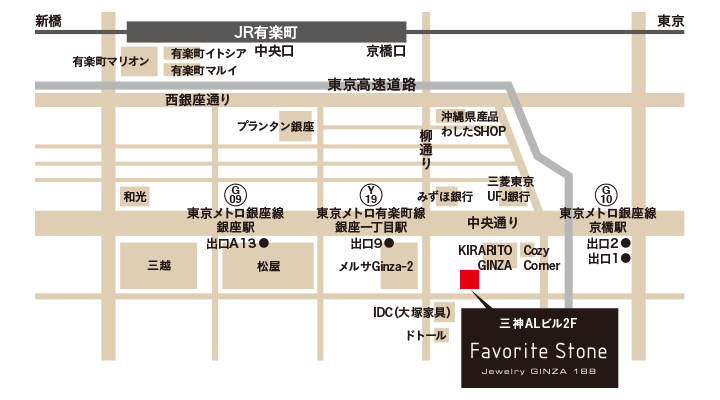 facebook.com/FavoriteStone→