The Japanese name of the stone is "Kinseiseki". Like the phrase "Names and natures do often agree", appearance of many precious stones can be imaged by knowing their names and this is a good point of Japanese naming. In according to its name "iolite" this gem has attractive appearance of calm blue color like a violet flower with deep blueness. In the ring we introduce this time such maniacal stone is being used and this article draws all eyes by accurate work that really makes you picture Sagrada Familia by Gaudi. Glittering of surrounding melee diamonds, three-dimensional feeling of wavy metal part and full of calmness iolite are the brilliant match.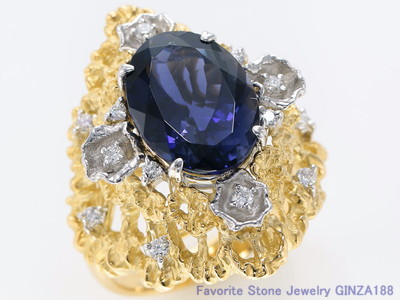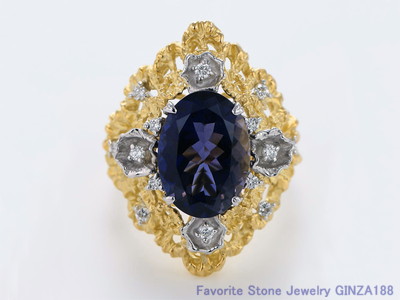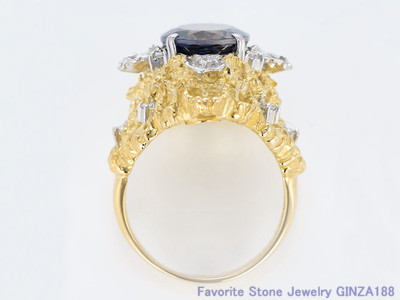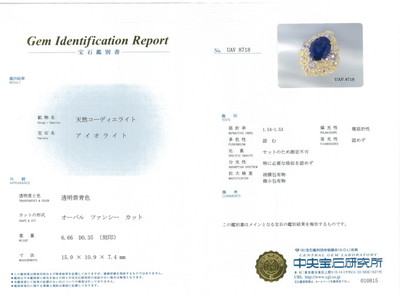 The product's page is here →
https://www.rakuten.ne.jp/gold/favorite-stone→
Favorite Stone Jewelry GINZA 188
2F, Sanshin AL Bldg., 1-8-8 Ginza, Chuo-ku, Tokyo 104-0061
Tel 03-6273-8091
Business Hours 11:00 a.m.- 8:00 p.m.
Closed : Every Wednesday
https://ginza188.com→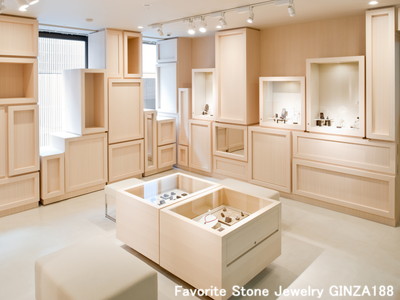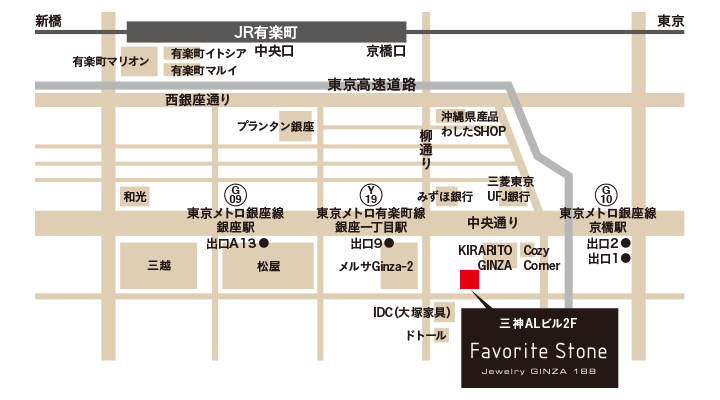 facebook.com/FavoriteStone→