Fresh and lustrous conch pearls just like the perfectly ripe fruits. Though its design motif is a plant, however the flame burning inside it is very intense. The conch pearl jewelry introduced this time is a small "flame pattern" but can be seen with the naked eye. In the enlarged photo, you can see this unique pattern that swells like art. With the naked eye, you can enjoy the light moving and sliding along the surface of the stone. It is no exaggeration to say that conch pearl's characters are limited down to two points: the "color" and the "flame pattern".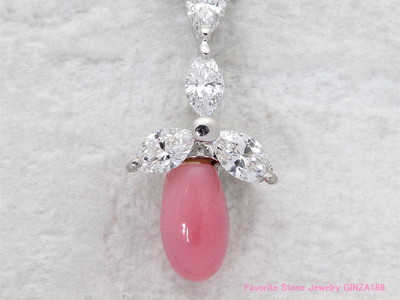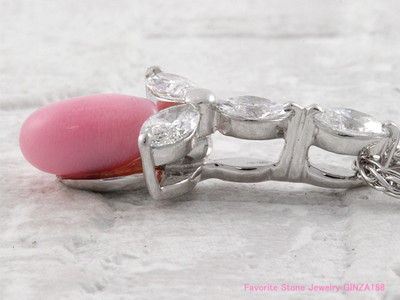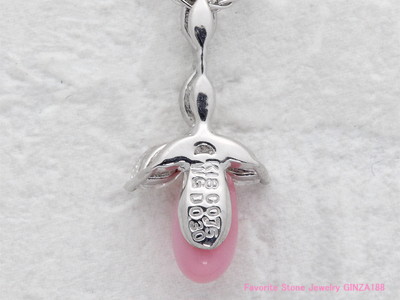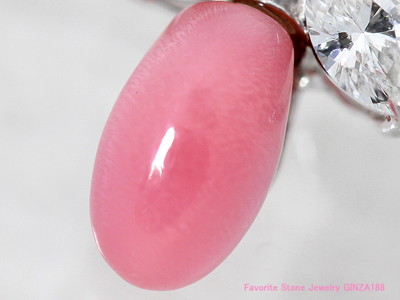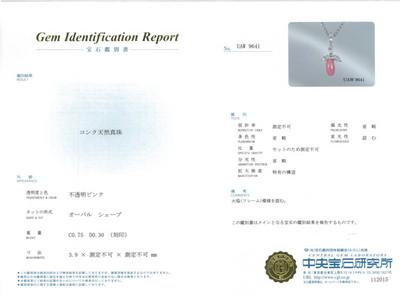 The product's page is here →
https://www.rakuten.ne.jp/gold/favorite-stone→
Favorite Stone Jewelry GINZA 188
2F, Sanshin AL Bldg., 1-8-8 Ginza, Chuo-ku, Tokyo 104-0061
Tel 03-6273-8091
Business Hours 11:00 a.m.- 8:00 p.m.
Closed : Every Wednesday
https://ginza188.com→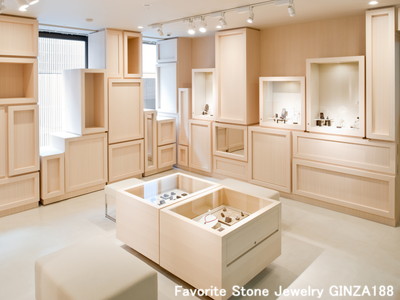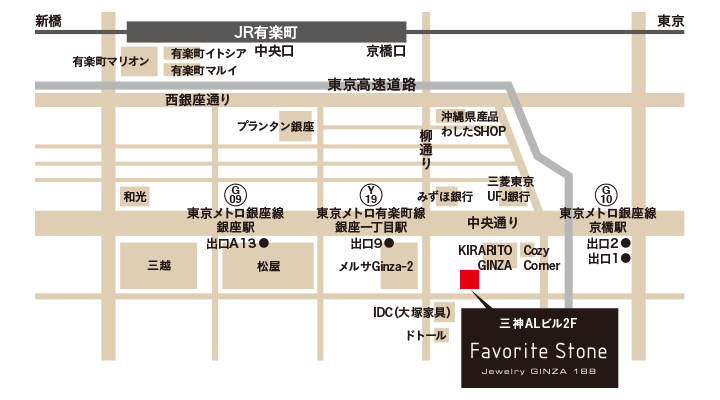 facebook.com/FavoriteStone→