Two-color opal that snuggles up like the yin and yang, the moon and the sun. The base yellow gold and white gold draw curves and straight lines, the overall "contrast" is a very distinctive ring that draws people's attention. The play colors that fluctuate inside each opal are mainly "green", it is exquisitely balanced with the sparkle of green sapphire held at the center. The soft luster of two opals and the flicker of playful color, matte work and brown diamonds of a slightly gentle color sparkles the "healing" power that remind you of the relief at the end of the day as sky is dyed by the sunset.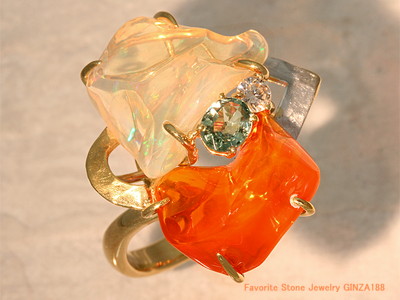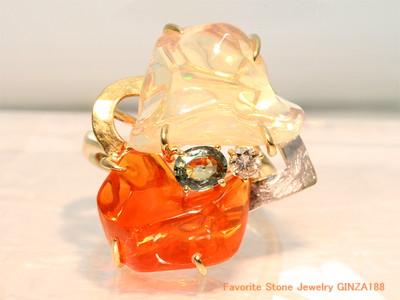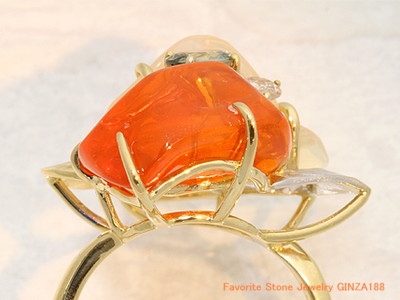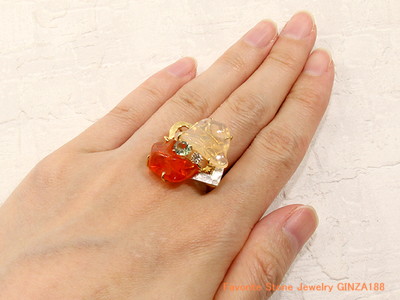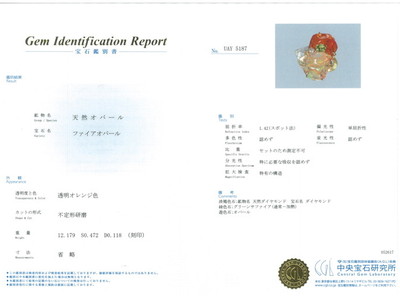 The product's page is here →
https://www.rakuten.ne.jp/gold/favorite-stone→
Favorite Stone Jewelry GINZA 188
2F, Sanshin AL Bldg., 1-8-8 Ginza, Chuo-ku, Tokyo 104-0061
Tel 03-6273-8091
Business Hours 11:00 a.m.- 8:00 p.m.
Closed : Every Wednesday
https://ginza188.com→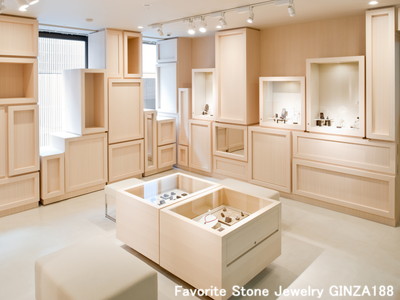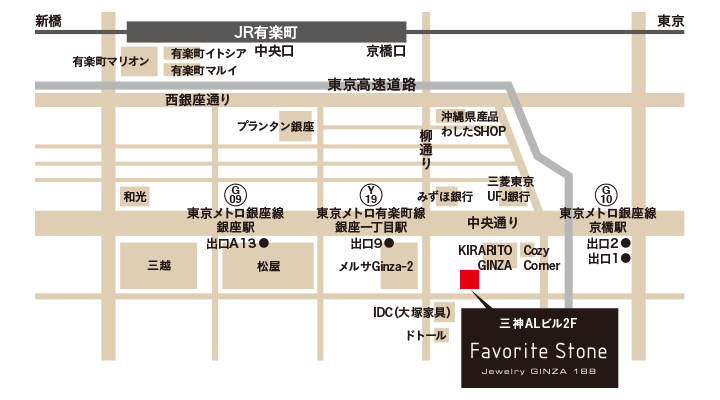 facebook.com/FavoriteStone→