It is like a planet that became a gemstone, an attractive beautiful pattern of black opal. Even among the opal, it is the most popular gemstone with a beautiful dark color to be enjoyed.
The secret of the play-of-color is because of the dispersion (interference) of light into seven colors that occurs in the series of "silicate spheres" that shaped the opal. Differences in the size of the "balls" generates the seven colors which are red, orange, yellow, green, blue, indigo, and purple.
The play-of-color, please enjoy it by yourself. Please come to our shop and check yourself the beauty of black opal!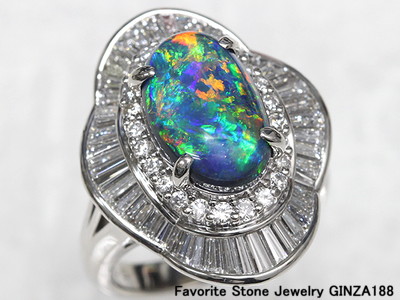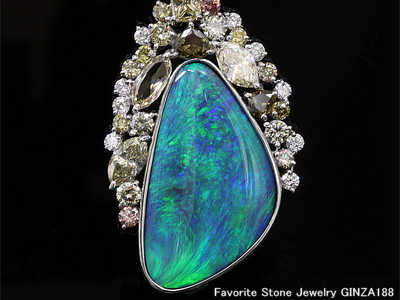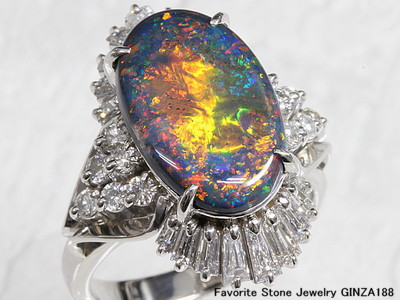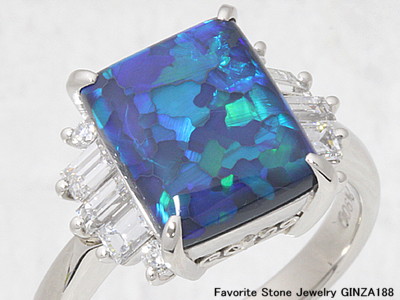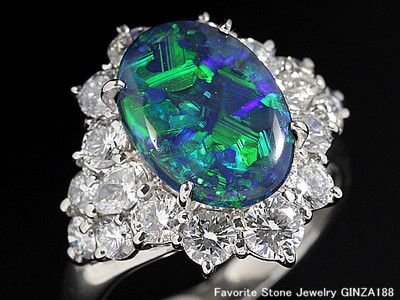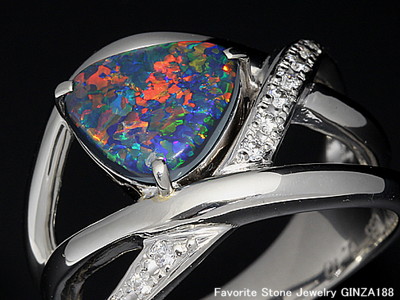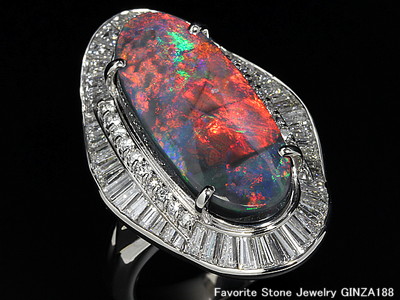 Click here for the prodcuts website→
http://global.rakuten.com→
Favorite Stone Jewelry GINZA 188
2F, Sanshin AL Bldg., 1-8-8 Ginza, Chuo-ku, Tokyo 104-0061
Tel 03-6273-8091
Business Hours 11:00 a.m.- 8:00 p.m.
Closed : Every Wednesday
http://ginza188.com→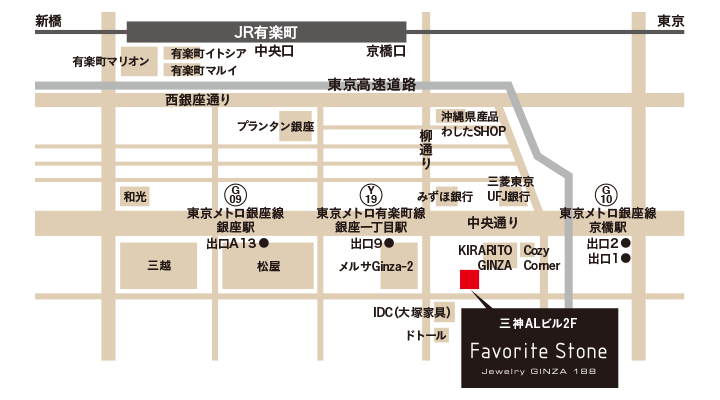 facebook.com/FavoriteStone→