With the unique pattern, it is a gemstone known as Trapiche Emerald.
The name "Trapiche" comes from the Spain language, tra·pi·che (de azúcar) which means sugar. To be more specific, Trapiche Emerald is named for the grinding wheel used to process sugarcane in the region of Colombia.
Emerald gemstone, if it is not affected by the surrounding environment, it will growth and become hexagonal prism. The hexagonal prism faces of the core crystal are able to maintain their uniform growth, producing pure emerald, while areas growing from the edges between the prism faces are filled by Albite. This results in six sectors of clear Trapiche Emerald! 
It is the best jewelry to be played with!
Sometimes it might be fun also to choose this kind of rare jewelry!♪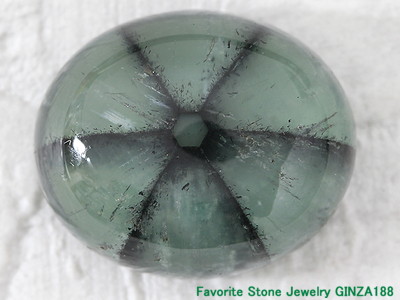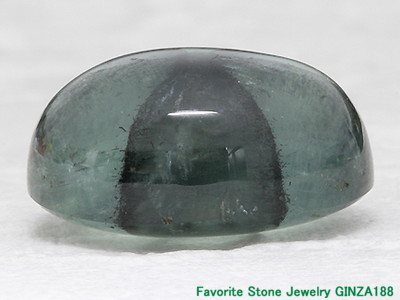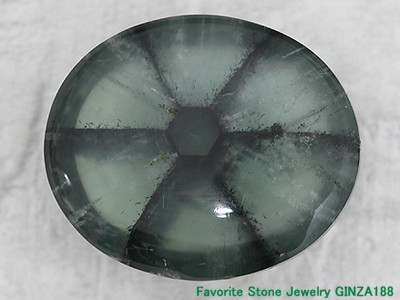 Click here for the prodcuts website→
http://global.rakuten.com→
Favorite Stone Jewelry GINZA 188
2F, Sanshin AL Bldg., 1-8-8 Ginza, Chuo-ku, Tokyo 104-0061
Tel 03-6273-8091
Business Hours 11:00 a.m.- 8:00 p.m.
Closed : Every Wednesday
http://ginza188.com→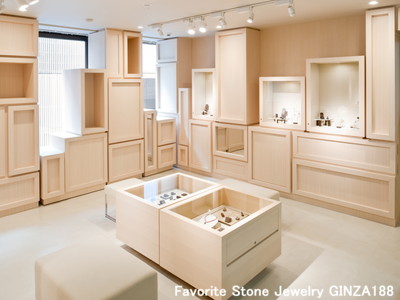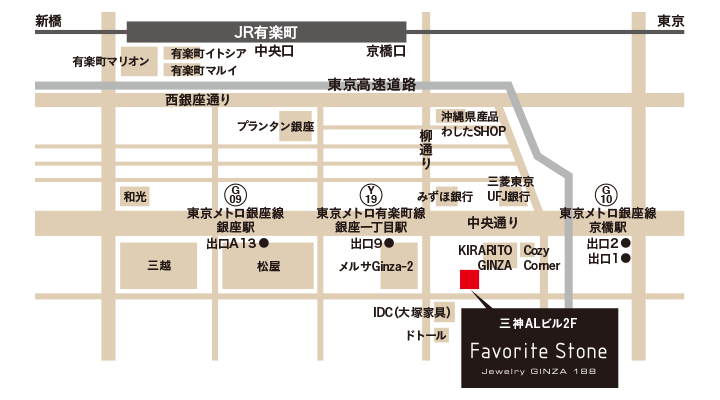 facebook.com/FavoriteStone→