This is a gem called "Green Grossular Garnett" aka "Tsavorite".
Garnet is said to be present in all colors except "blue". Colorless and transparent, typical red, orange, yellow to cinnamon color, purple, brown, black, and such green. Including all the color garnets, it can be said as a large family of "Garnet Group".
Even it is in the same crystalline form, the result of colors is due to the slightly different combination in chemical components.
The red garnets, Pyrope and Almandine, are said to be discovered during medieval European and ancient Egypt, but the first discovery of such emerald-green garnet, the "Tsavorite" was during 1960s and the beginning of 20 century.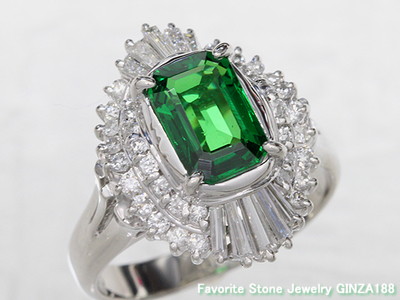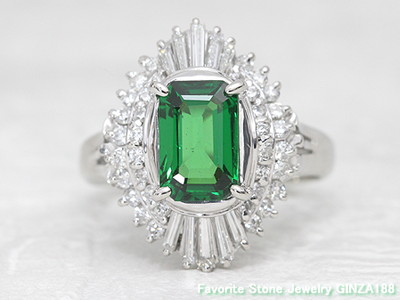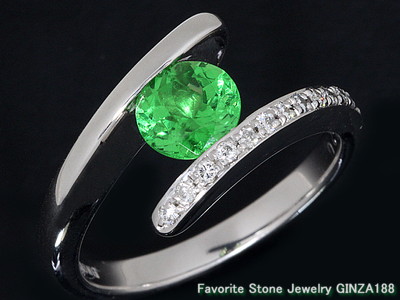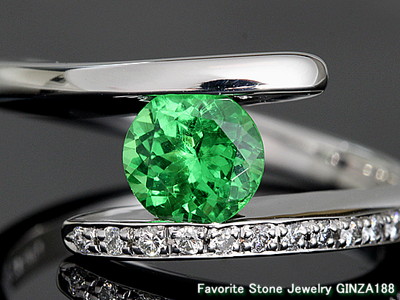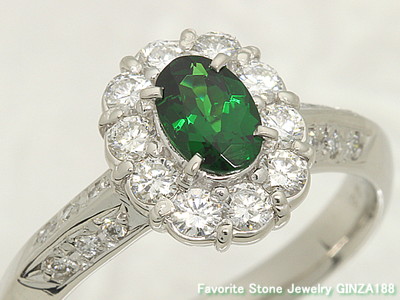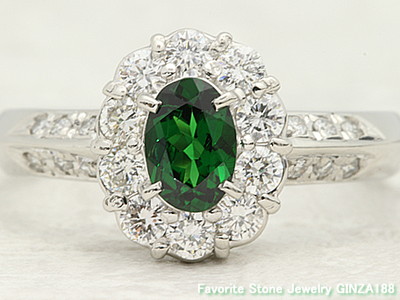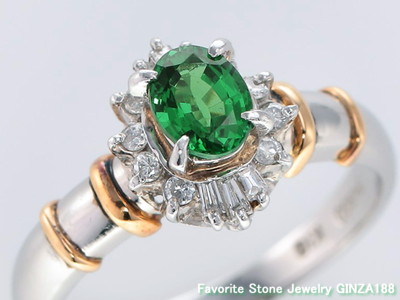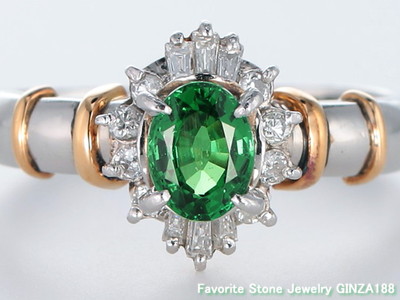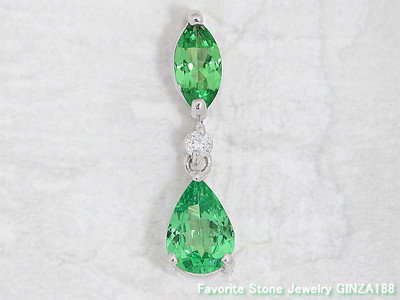 Click here for the prodcuts website→
http://global.rakuten.com→
Favorite Stone Jewelry GINZA 188
2F, Sanshin AL Bldg., 1-8-8 Ginza, Chuo-ku, Tokyo 104-0061
Tel 03-6273-8091
Business Hours 11:00 a.m.- 8:00 p.m.
Closed : Every Wednesday
http://ginza188.com→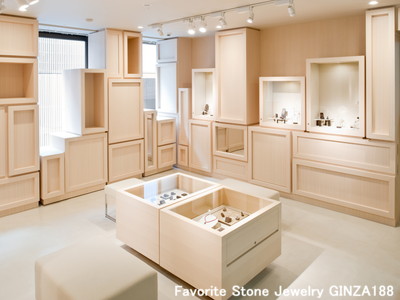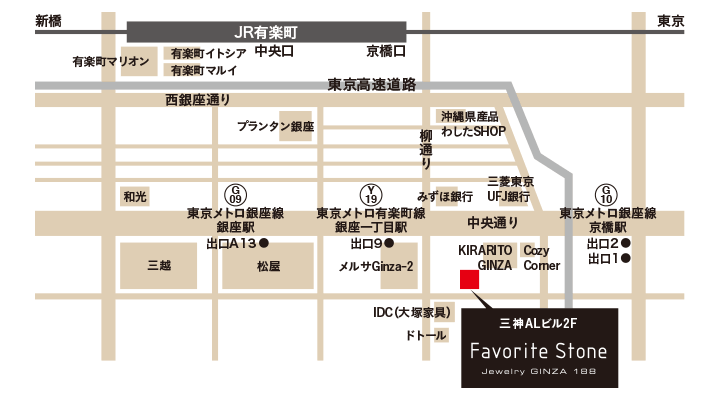 facebook.com/FavoriteStone→