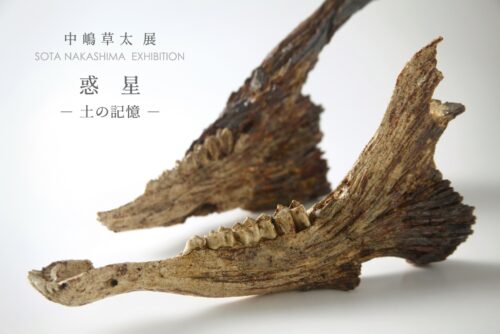 Shihodo Gallery will be holding the solo exhibition "Sota Nakashima Exhibition: Planet -Memory of Soil-".
Utilizing the long-lasting characteristics of ceramics, Sota Nakashima expresses the decay of natural objects such as bones and fallen trees. The detailed realistic expressions and the artist's unique perspective create a new world view.
We hope you will experience the sensation of moving between reality and unreality.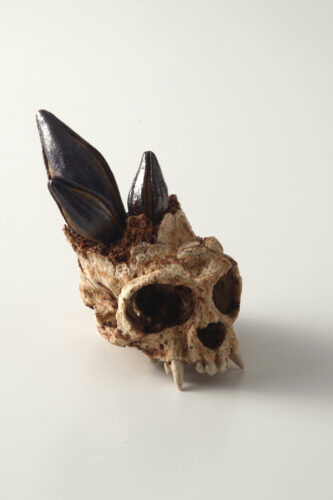 Sota NAKASHIMA "Talk to old memory #1001" ceramics W5×D7.5×H4cm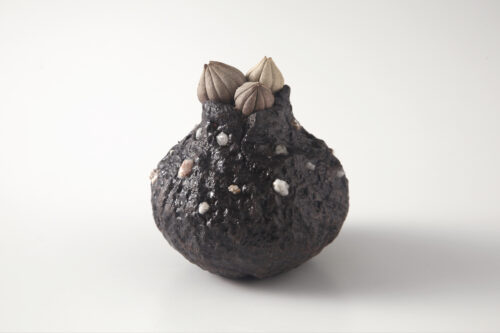 Sota NAKASHIMA "HANA series -Fukure hana-#1" ceramics W8×D8×H9.2cm
Exhibition overview
17th Nov. (Fri.) – 25th Nov. (Sat.)
11am – 6pm (Open every day during this exhibition)
SHIHODO GALLRY GINZA
6-4-7-1,2F Ginza, Chuo-ku, Tokyo
Meet the artist 23th Nov. (Thu.) – 25th Nov. (Sat.)
Artist's statement
When animals die out in nature, they decay and are decomposed by various living creatures and returned to the soil. New shoots emerge from the soil, and eventually the trees die and become nutrients for the soil again.
The clay we are dealing with is also made up of rocks that have been transformed over a long period of time. In the long run, rocks themselves are also in a cycle.
With this theme of the cycle of soil and living creatures, I create motifs such as bones, seeds, and rotting wood that suggest endings and beginnings.
In my works, I embody phenomena that seem unlikely to occur in reality, mixing the decay of bones and fallen trees with the long-lasting characteristics of ceramics.
I hope that my works will make viewers feel the space between reality and unreality, and encourage them to think about clay as a material, nature, living creatures, people, and circulation.
Sota NAKASHIMA