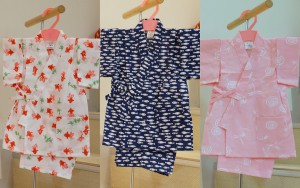 goldfish,fish,dragonfly
Photo, for 1-2 years old. There various up for the 10-year-old.
Jinbei is traditional children's clothing that has been worn from long ago in Japan.
The main characteristic of the jinbei materials is that it is water absorbent,easy to dry and feels comfortable to the the skin.
100% cotton.Made in Japan.