GINZA CONNECTIVE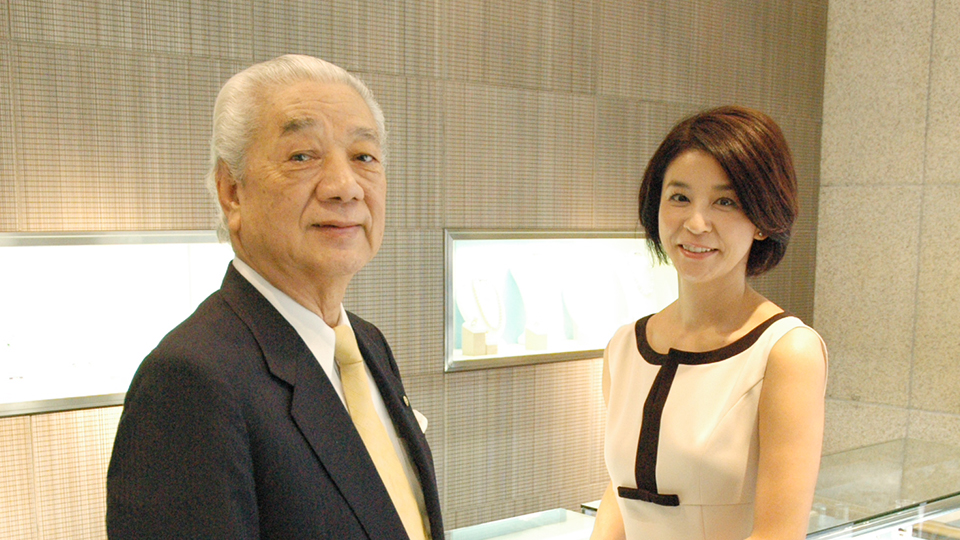 GINZA CONNECTIVE VOL.11
Kunihiko Miwa×Chisako Takashima
2012.08.01
A talk series with the violinist Chisako Takashima and the Ginza people. Ginza holds many personal and professional memories for Takashima. In this talk series, she thoroughly explores various aspects of the Ginza culture with her guests. Today's guest is Mr. Kunihiko Miwa, the president of Jeweler Miwa, a jewelry shop that was the first to introduce diamond engagement rings to Japan.
I want to make Miyuki-dori famous… Thoughts on the Flower Carpet Flower Festival
Takashima

I understand you founded the Ginza Miyuki-dori Beautification Association and help develop Miyuki-dori. Could you tell us the origin of the name of this street?

Miwa

It got its name from being the street that Emperor Meiji took to graduation ceremonies and other events at the Naval War College (now National Cancer Center) in the Meiji era.

Takashima

I never knew that. This is a very historical street.
What types of activities are you doing with the Miyuki-dori Beautification Association?

Miwa

I had an eye-opening experience a while back. When I took a taxi from Tokyo station and asked to be taken to Miyuki-dori, the driver responded with, "Where?" I thought it was a famous street, but was shocked to learn that it is not well-known by the public. I felt I must do something to change that.

Takashima

That's hard to imagine today.

Miwa

Yes, I know. As I already mentioned, Miyuki-dori has a strong connection to the Emperor, so I thought we should do something to celebrate Emperor Meiji's birthday that was on April 29 as a tribute. Similar to the Italian Infiorata (meaning flower carpet) festival, I thought it would be great to try making a bed of flower petals on the street. It just happened to be the tulip season. The heads of tulips must be removed to keep the bulbs strong, so I thought about using those heads.
I went right away to Toyama Prefecture to ask for tulip heads and received as many as 200,000. The event took up the road, so the police showed some reluctance, but I went directly to the then Commissioner to ask his permission and was told, "Festivals are a great place for communication in both cities and rural areas. Make it a big event."

Takashima

I would never have thought to spread flowers in the street.

Miwa

It was the first time to try it in Japan. We created a multicolor pattern with 200,000 tulips over a roughly 300 meter strip from Sotobori-dori to Chuo-dori. Thanks to the Flower Carpet Festival, Miyuki-dori's name became well known. The street had about 40,000 visitors each year. We closed the festival in its 25th year, but, strangely enough, we were very lucky that it never rained once on April 29th during those years.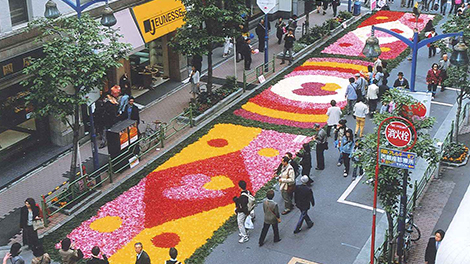 Flower Carpet Flower Festival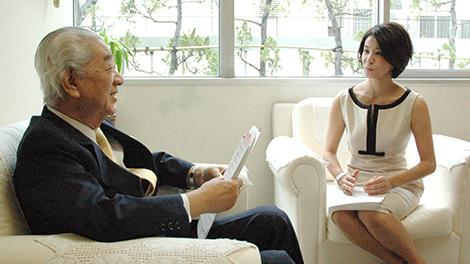 I am not originally from Ginza, which may have made me even more strongly attached to the district.
Takashima

Has Ginza changed a lot since you first opened the shop here?

Miwa

Yes, completely. At the time, Ginza was filled with young "Miyuki-zoku" (=Miyuki crowd, a subculture that took up Ivy League fashion). I thought it would be terrible if that became the image of Ginza, so I worked hard to prevent it (laughs). The shops have changed drastically, but you can still find old-fashioned shops in the back streets that are very charming. Customers have told me they feel at home when they come to Ginza, which makes me very happy.

Takashima

In your opinion, what type of district is Ginza?

Miwa

Ginza is a district that everyone longs for. I want to make Miyuki-dori in Ginza a street that we can be proud of, so we have widened the pavement, planted flowerbeds and are working to maintain a beautiful landscape.
I am not originally from Ginza, which may have made me even more strongly attached to the district. I am sure Ginza will continue to change. It may look different, but some things will stay the same. That is the beauty of Ginza. There is no place you can relax and feel at ease more than Ginza.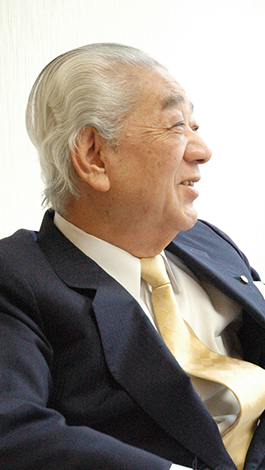 The next guest will be…
Takashima

Could you tell us about the next guest?

Miwa

It's Mr. Watanabe, the young president of Ichibankan, a venerable tailor in Ginza. His hobbies are stylish and sophisticated. I'm sure you will hear many interesting stories about his business and his personal life.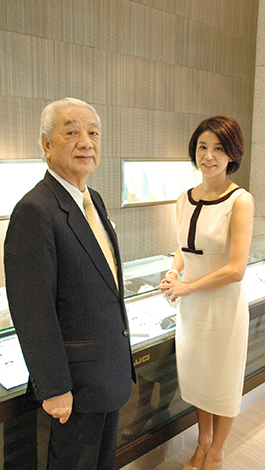 Chisako Takashima
Violinist. Started playing the violin at age 6. After playing abroad, she moved her home base to Japan, and gives concerts all over the country. Although her current focus is on performing music, she also appears on TV and radio programs. Thanks to her much-loved personality, she is appearing in more and more venues.
Chisako Takashima's official website
Kunihiko Miwa
Born in 1932. President of Mitsuwa Co., Ltd. As Vice Chairman of the Miyuki-dori Beautification Association, he uses novel ideas to revitalize the street. He has varied interests. In addition to photography, he is also a great lover of film, and has worked on 3 movies. He is well-versed in raising foliage plants, having even attempted to raise orchids that are considered extremely difficult to grow.
Website for Jeweler Miwa
Writer: Mikiko Okai Interview location:Jeweler Miwa

Area linksInquiriesTerms of Use
System RequirementsAbout Us
© Ginza Information Management