GINZA CONNECTIVE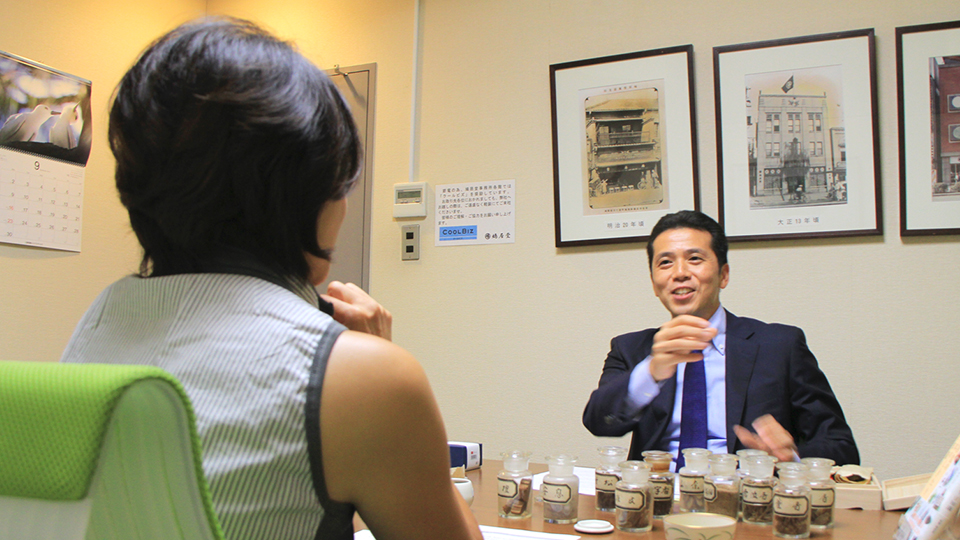 GINZA CONNECTIVE VOL.25
Michiaki Kumagai×Chisako Takashima
2013.10.04
A talk series with the violinist Chisako Takashima and the Ginza people. Ginza holds many personal and professional memories for Takashima. In this talk series, she thoroughly explores various aspects of the Ginza culture with her guests. Today's guest is Michiaki Kumagai, the 14th generation president of Kyukyodo, a long-established shop that sells such products as Japanese traditional incense, writing utensils and stationery.
Kyukyodo began as a second-class drug seller in Kyoto
Takashima

I shop at Kyukyodo frequently. I am told that when writing a thank you note to someone superior to me, I will be fine as long as I use something from Kyukyodo.

Kumagai

Thank you.

Takashima

Where does the name Kyukyodo come from?

Kumagai

In the Chinese Book of Songs, there is a poem that says, "Where there is a magpie nest, there will be a pigeon." This refers to how pigeons are poor at making their own nests and plant their eggs in magpie nests instead, like having a rented house. In the same way, our shop is the magpie, and we are the pigeons. The lesson to remember that "We are only looking after the shop that essentially belongs to our customers and the rest of society" is infused in the meaning of the shop's name.

Takashima

That's quite a lot of humility. I'm sure that's why your shop has lasted for 350 years. Although I understand that the shop did not sell incense and stationery supplies like it does today, but was actually a second-class drug seller at the beginning. What is that exactly?

Kumagai

It's like a pharmacy. My ancestors became a second-class drug seller in front of the gate of Honnoji temple in Kyoto.

Takashima

The shop originated in Kyoto?

Kumagai

Yes, my original ancestors are from Kyoto. My grandfather was the second born son, so he branched off.

Takashima

I was positive that it originated in Ginza.
So, when did it start selling stationery?

Kumagai

The ingredients of incense were being imported from China, which after time extended naturally to importing writing brushes and paper.

Takashima

I'm really surprised that Kyukyodo, with such a strong image of being a stationery and incense shop, started off as a pharmacy.

Kumagai

Actually, Chinese herbal medicine and incense have many ingredients in common. For example, borneol is an essential ingredient of incense.

Takashima

(Sniffing the incense) It's Ryukakusan (a well-known traditional medicine for sore throat)!

Kumagai

Yes (laughs). It's a fragrance that has a cooling sensation. We blend these types of ingredients together to make incense.

Takashima

So, incense from long ago is like medicine.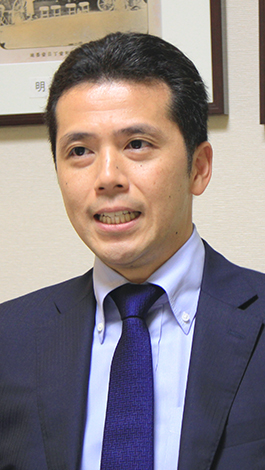 Plant, resin and other natural materials that are the raw ingredients in incense
Kyukyodo continues to preserve incense recipes from the Heian period
Kumagai

When they hear "fragrance," most people these days think of aromatherapy more than incense. So, in addition to incense that we have been selling since long ago, we have also developed aromatherapy-related products.

Takashima

Was that your idea?

Kumagai

Yes. Aromatherapy is a bit of a deviation from our company image, and there were many pros and cons, but we got creative and developed products like an aroma of sandalwood that is a major fragrance in incense, so that we do not stray too far from our image.
I would be very happy for people to experience the fragrances of incense through aromatherapy.

Takashima

This may be rude of me to say, but I am the type that doesn't believe in what I can't see, and I did not believe in the healing power of fragrances. Nevertheless, I am currently experiencing the second worst period of blues in my life (laughs), and aromatherapy I received from a friend helped me relax, so now I think fragrances may not be such a bad idea.

Kumagai

That's great! Fragrances supposedly work on the more primitive part of your brain and can relax or lift your mood.

Takashima

Apparently so. I had never been interested in fragrances up until recently, but now I've suddenly started buying things like perfume (laughs). If I like it, I buy it.

Kumagai

I hope this leads to an interest in the deep world of Japanese fragrances. For example, this is called 'neriko' and is a round pellet of incense made by kneading together a variety of fragrant ingredients. Aristocrats in the Heian era used to make their own original fragrances and infuse their smoke into their kimonos for enjoyment.

Takashima

It looks a bit like seirogan (gastrointestinal medicine made of natural ingredients).

Kumagai

Someone might think that seeing it for the first time (laughs).

Takashima

So, this is the scent of the Heian era… I feel like I've been transported back in time (laughs).

Kumagai

There once was a man called Sanetomi Sanjo whose family was in charge of preparing incense for the Imperial court. Then, in the early Meiji period, he was named Grand Minister of State and became very busy, so he entrusted his incense duties to Kyukyodo which was highly trusted at court. After that, the incense recipes that had been preserved by the Sanjo family since the Heian era were passed on to Kyukyodo.

Takashima

That's amazing! What is this piece of wood?

Kumagai

That's a fragrant wood called aloes-wood. It's considered the king of fragrant woods.

Takashima

!… Why is this wood so fragrant?

Kumagai

It's unusual, isn't it? That's a natural fragrance. It's a special kind of wood found in Vietnam and other parts of southeast Asia. Is extremely precious, so one gram costs about 20-30,000 yen.

Takashima

Wow! That's a lot. It's more valuable than gold… Incense is very deep.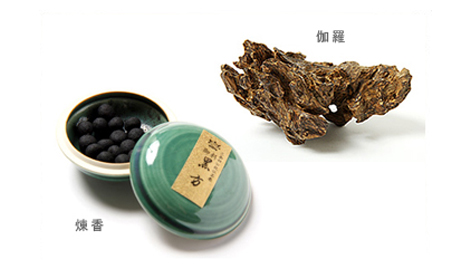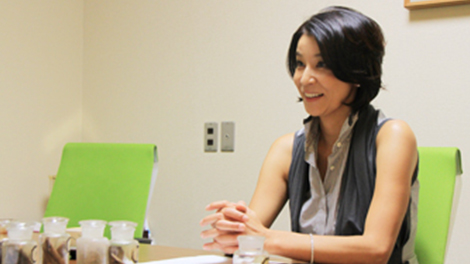 Area linksInquiriesTerms of Use
System RequirementsAbout Us
© Ginza Information Management