GINZA CONNECTIVE
GINZA CONNECTIVE VOL.46
Jin Hirayama×Chisako Takashima
2015.08.17
An interview series featuring Ginza people in conversation with violinist Chisako Takashima. With a special fondness for Ginza, which holds many memories both from her professional and private lives, Takashima explores Ginza from various dimensions with her guests. In this volume, she welcomes Jin Hirayama, President and Representative Director of Space Trust that runs a real estate business in the Tokyo area including Ginza.
Managing the waves of the times by not becoming a building owner
Takashima

What is your corporate slogan?

Hirayama

The real estate industry involves transactions of large amounts of money and is thus full of tempting offers if we focus on near-term profits. This is why our company decidedly does not own any buildings.

Takashima

I see. I would imagine the money flow to change with the times in real estate.

Hirayama

Yes. With hindsight, I would say that we survived the collapse of the bubble economy because we did not have any buildings in our possession. Despite constant change in the economic environment, we are not under the influence of fluctuating rent prices. However, owners and tenants always embrace matters that need to be negotiated and therefore, our role as intermediary never changes.

Takashima

So that is the strength of not being an owner of any buildings!
Ginza, a town with a beautiful array of daylife and nightlife
Takashima

From your point of view, what makes Ginza so attractive?

Hirayama

Ginza is home to diversity. It was a beautiful array of daylife and nightlife.

Takashima

That is an interesting perspective.

Hirayama

My business allows me to have a very close relationship with Ginza at night. Without Ginza's nightlife, we would be driven out of business, so it is quite an important essence to us. Ginza should not be open to everything. It should be as elegant as it has always been, and yet develop some nightlife. My role would be to support such transition, rather than creating it.

Takashima

I hope that Ginza's nightlife will become even more enchanting and amusing. I wish you good luck.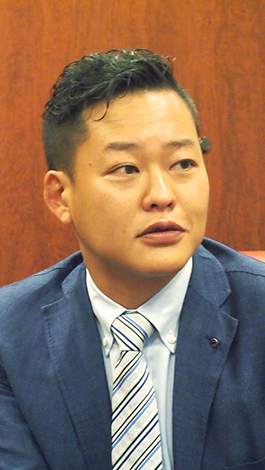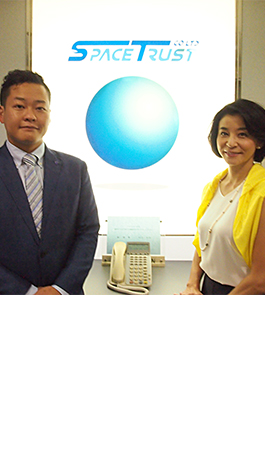 Chisako Takashima
Violinist. Takashima started taking violin lessons from the age of 6. After a successful career abroad, she moved her home base to Japan, where she currently performs in concerts across the country. Highly noted for her character in TV and radio appearances, she has currently opened up her career to more diverse fields with an unchanged focus on her profession.
Chisako Takashima official website
Jin Hirayama
President and CEO of Space Trust Co., LTD. As vice-chair of Ginmikai, an association of young entrepreneurs in Ginza, Hirayama leads Ginza in its efforts to make it an even more attractive town. He had worked for an IT venture company until 2006, when his father passed away in 59 and he joined Space Trust Co., LTD.
Hirayama has a passion for cars and motorcycles and raising marine fish and coral.
Written by Mizuho Takahashi; Place of interview: Space Trust Co., LTD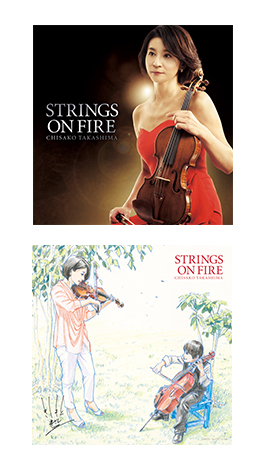 Strings on Fire New album by Chisako Takashima available in stores!
Finally released! Chisaka Takashima's long-awaited new album, Strings on Fire.
A compilation of 12 tunes: 3 originals, including "Some Day, Just the Two of Us," a duet with the cello, played by her second son (age 6), and other classical standards.
Featuring special album cover art drawn by Masashi Kishimoto, author of the popular manga NARUTO.
Celebrating the 20th anniversary of violinist Chisako Takashima, opening new frontiers with the second album released under her new record label.
Visit Chisako Takashima's official website for more information.

Area linksInquiriesTerms of Use
System RequirementsAbout Us
© Ginza Information Management