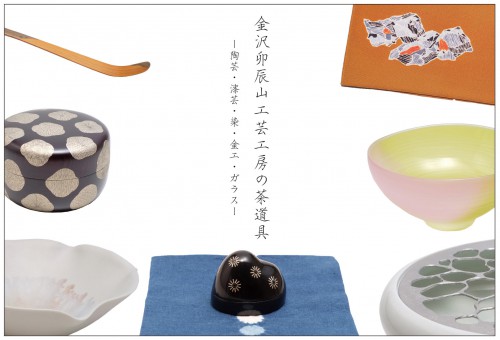 Every year they hold "Utatsuyama tea-ceremony party" at Kanazawa Utatsuyama Kogei Kobo, for the purpose of succeeding and developing Kanazawa traditional arts & crafts.
Thirty one trainees made their new works for this tea-ceremony party. Here is the place they display and sell them. We hope you will enjoy the fresh perceptiveness of young artists.
The exhibition is Thursday July 30th to Tuesday August 11th. * close at 4 p.m on August 11th. Kirarito Ginza 6th floor, 1-8-19 Ginza, Chuo-ku, Tokyo 104-0061 Business hours: 11:00-21:00 Gallery / 11:30-22:00( Last Call 21:00) Dining   ☆If you buy more than 10,000 yen, you can get a tax refund.
dining gallery 銀座の金沢
Facebook
instagram