Shop & Restaurant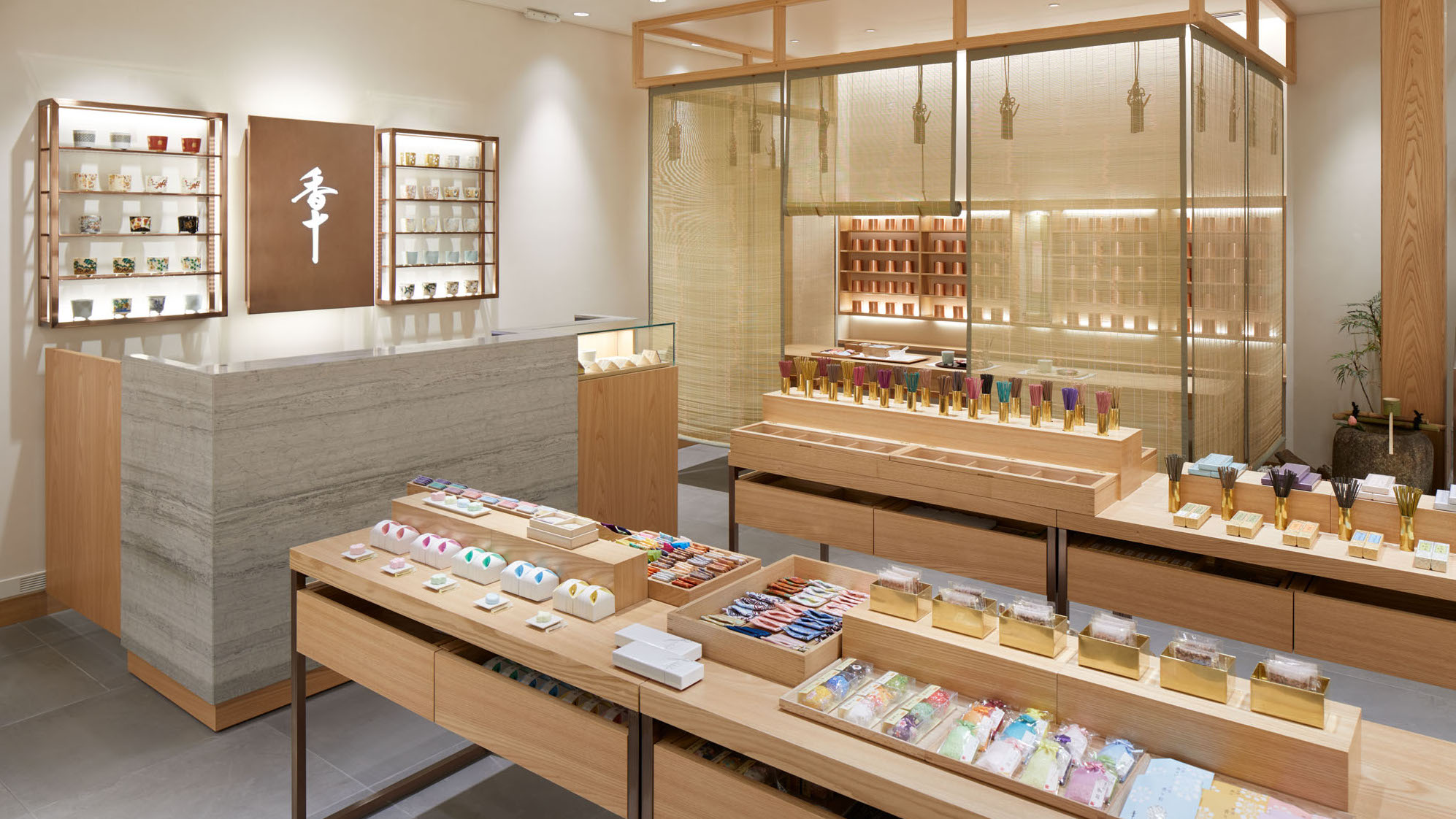 Koju Ginza Main Store
Four hundred forty years of Koju creations, brought out of tradition into the modern era. The scent of incense is something that cannot be seen but is surely present. It has the power to work on the heart, to change the time and space where people dwell. From ancient times, people have believed in the power of incense, entrusting prayers and wishes to the curling wisps of smoke they send upward.
Across time, incense has become part of our life culture, connecting people to people, becoming a self expression and a pastime of spirit.
This elegant element of historic Kyoto culture intertwines with new creativity from Tokyo Ginza, providing modern incense for spiritually enriched living.
| | |
| --- | --- |
| Address | Nippon Kodo HD Bldg. B1, 4-9-1 Ginza, Chuo-Ku, Tokyo |
| Hours | Mon.~ Sun.11:00am ~ 7:00pm |
| Holiday | Closed on December 31 and January 1 |
| Tel | 03-6264-2450 |
| web | |
※店舗情報は変更されている場合もございますので、予めご了承願います。
※情報の確認は、各店舗へご連絡願います。
People who saw this store are also looking at this store