CSR・CSV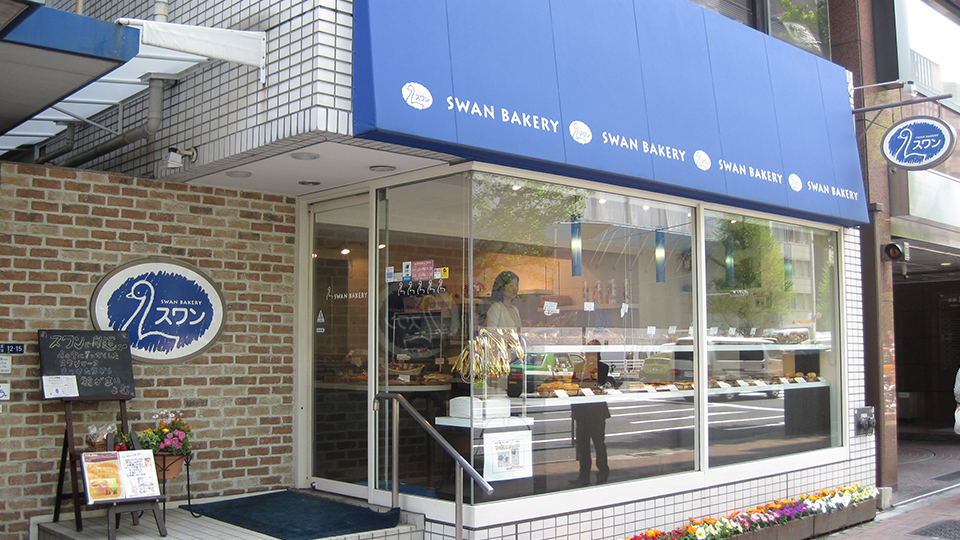 Ginza×CSR・CSV Vol.13 Swan
Swan Bakery
Helping people with disabilities achieve financial independence and a joy of working
2014.05.19
In the 13th part of the Ginza×CSR series, we bring you Swan Bakery that sells freshly baked homemade bread. Swan Bakery opened in 1998 to help individuals with disabilities achieve financial independence and currently has four directly-managed shops including the original one in Ginza and 24 chain stores, employing more than 350 disabled individuals. The goal is to give an alternative to low wage work and offer opportunities to share the joy of working. We asked the president of Swan Bakery, Tadashi Okamura, about the thoughts behind this business.
A business that consumers want for breaking away from low wage work
─ Delicious freshly-baked bread is made by all sorts of people.
Swan Bakery actively employs individuals with physical, intellectual and psychological disabilities, and over 350 such individuals work at our shops. The Yamato Group as a whole has 1,811 disabled employees, for an employment rate of 1.94%. (FY 2012)
─ Fewer than half of companies meet the legally designated employment rate of 2% for disabled individuals. Why does your company employ disabled persons so actively?
Swan Bakery was created by Yamato Transport and the Yamato Welfare Foundation that was established with a personal investment by Masao Ogura, a past chairman of Yamato Transport.
Mr. Ogura felt that it was not right for disabled individuals working at community workshops making pen holders and other items to make only 10,000 yen a month. He felt it necessary to protect the human dignity of those individuals by giving them reasonable wages and having them feel the joy of social participation.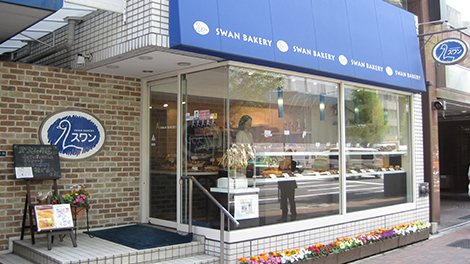 Swan Bakery Ginza Shop
─ The average wage for a disabled person is about 10,000 yen a month. What is it at Swan Bakery?
If they have an income of two million yen a year including disability pension benefits, they will be at the same level as financially independent individuals. With this as one guide, we make it so that we can give each person a monthly salary of about 100,000 yen.
─ What is the key to management that can help break away from low wages?
o create a product or service based on the question of, "What do consumers need?"
Of course what goes on at community workshops is invaluable, but it will be difficult to secure long-term benefits in this market economy based on the idea of making what you can rather than what consumers want. There is a limit to how much people will buy based on goodwill alone.
Customers will pay for products with value. With this type of business, you can offer better wages.
─ What are some obstacles to financial independence for disabled individuals?
Some employers have the idea of putting disabled people to work for their own profit, almost like a type of abuse. I think this type of thinking is such a shame. Being of service to someone as a member of society and sensing one's own growth through work is a fundamental joy all human beings share. This does not change just because you are disabled.

We help people with disabilities achieve financial, social and psychological independence. Isn't this the responsibility that is fulfilled by companies that are the public institutions of society?
A bakery business that began with a fateful meeting
─ Could you tell us the story behind the beginning of Swan Bakery?
In 1998, when the foundation was in its fifth year, it was considering launching in a business where disabled individuals could work. Around that time, Mr. Ogura attended a dialogue event where he met Seiichi Takaki, then president of Takaki Bakery that has branches of Andersen and Little Mermaid around the country.
Mr. Ogura was trying to devise a product that consumers would need as the key to business success, and he came upon bread that is consumed at home daily as the perfect product.
He gained understanding and cooperation from Mr. Takaki who agreed to provide frozen bread dough developed by his company. That was the beginning of the Swan Bakery that would sell freshly baked homemade bread.
─ Do you use any special schemes to make the work easier for those with disabilities?
A very high level of skill is needed for one person to carry out all steps in the bread making process alone. We break up the process and divide roles among staff so they can take on the part of the work that suits their characteristics.

Then, when someone masters a certain part, they try another one. Going through this process, they slowly increase what they can do and can actually sense their own growth.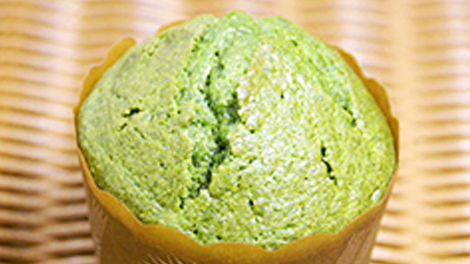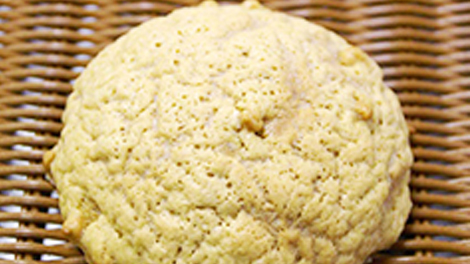 Bread from Swan Bakery
Continue believing in their growth
─ It is nice to watch staff grow and develop.
One employee tried to take on the task of assembling madeleine boxes, but no matter how hard he tried, day after day went by and he could not get the shape right. His parents had already given up.
Well, three months and three days after starting, he finally figured out how to assemble the box. He was so happy that he would not stop making them, even when told it was enough, and just kept making more and more. The employee that was training him broke down in tears.

How far can our employees believe in the potential of such individuals with disabilities? This takes patience and is not efficient. However, I think that for companies that play a role as society's public institutions, it is acceptable to pay out some costs for a mere 2% that is the designated employment rate.
─ What type of shared awareness do you encourage in the staff?
「In particular, we convey to them to "praise, believe in and continue providing support," "work together without leaving anyone behind" and "enjoy your work."
At Swan, we do not distinguish between those with disabilities and those without. We learn each person's characteristics, like "so-and-so is good at X" and "so-and-so is not so good at Y," and have staff help each other out. If you put 5 to 10 people together, you will make a chain of strong points and can have each person work at what they excel.
We also try to avoid saying that someone "has a disability." They did not choose to be born with one.
─ What effect does welcoming disabled individuals have on the other staff and the customers?
Special considerations and facilities are required for a workplace with disabled staff. This custom of mindfulness is used by staff in their daily communication as they create a gentle and open work environment. Some employees have even obtained certification as a guidance counselor.

We have received warm messages from customers on our comment cards that are placed in the Swan Cafe bathroom. We have even received a comment saying, "I was feeling down because of my job, but the customer service from your staff cheered me up."

If the sight of our staff working hard, although haltingly, with a sincere attitude brings a smile to customers' faces, this is a great example of social participation.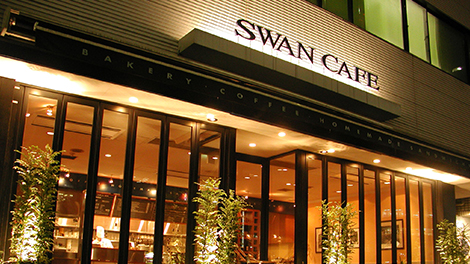 Swan Cafe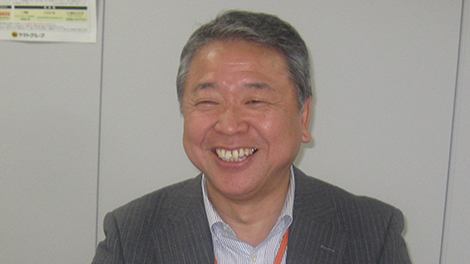 Each person as a protagonist
─ What is something you prioritize in the Swan Bakery business?
There are three important principles in this work. "What you do," "How you do it" and, most importantly, "What is the meaning behind it."
No matter who you are, you are the only protagonist acting that part. I want to find at least one possibility and encourage growth as individuals. This may be a trivial effort of only a single company, but this type of concept will not be found on any balance sheet. I will do my best to carry on the wish of Mr. Ogura. I will carry on with this thought in mind.
─ You must have feel a strong emotional attachment to Ginza?
Ginza is the place for "adult chic." Today and in the past, it is a place where sophisticated people congregate. Perhaps Ginza is the only place where a man dressed casually in a Japanese clothes strolling through the streets fits in. I want to ensure that people visiting Swan Bakery as one part of Ginza continue to feel its attraction.
Visit the following website for more information.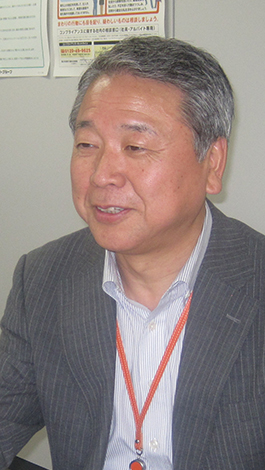 President of Swan Bakery
Tadashi Okamura
Born on December 30, 1958
April 1981 Graduated from the Waseda No. 1 Faculty of Letters and joined Yamato Transport Co.
June 1977 Head of the main Hiroshima branch
June 2000 Head of the Personnel Division
June 2002 Head of the main Tokyo branch
April 2004 Executive Officer and Head of the Hokushinetsu office
October 2005 Executive Officer and Head of the Tokyo office
April 2008 Head of the Management Strategy Department
April 2012 Managing Executive Officer and Head of the Management Strategy Department at Yamato Financial Co.
April 2014 President and CEO of Swan Co.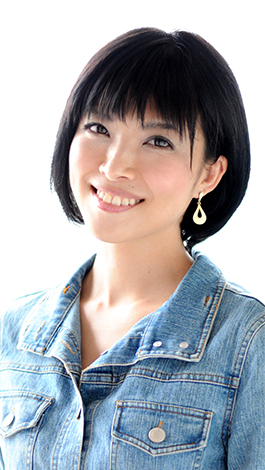 Interviewer:
Karin Sugiyama
Alterna consultant Offered services in marketing, communication, business strategy and new business development activities for foreign-affiliated IT companies, advertising agencies, and public relations firms. After going independent in 2008, Sugiyama now participates in educational projects for solving social challenges, assists cooperative alliances between companies and NPOs, and offers consulting for CSR activities and practical assistance.
Writer: Karin Sugiyama  Planning/editing: Alterna 

Area linksInquiriesTerms of Use
System RequirementsAbout Us
© Ginza Information Management