CSR・CSV
Ginza×CSR・CSV Vol.14 Hakutsuru
Hakutsuru Ginza Sky Farmstead
Link between food and people fostered by a Ginza building rooftop rice paddy
2014.06.23
For the 14th part of the Ginza×CSR series, we bring you the Hakutsuru Ginza Sky Farmstead run by Japanese sake brewery, Hakutsuru. We interviewed Farmstead Director, Asami Oda, who cultivates specially developed Hakutsuru Nishiki brewer's rice and specialty vegetables from around Japan on the top of the Tokyo branch in Ginza.
Spreading Japanese sake culture through rice farming in Ginza
─ Ginza is thought of as an area of distribution and consumption. Why did you start cultivating rice and vegetables on the roof of the Ginza building?
I originally worked at the brewery in Kobe where the Head Office is, making sake. The question was raised of how to disseminate information about Japanese sake culture from Ginza where the Tokyo branch is located, and someone suggested making rice that is the main ingredient for brewing sake on the top of the building. So we started that venture in 2007 with me as the Farmstead Director.
─ Did you have any difficulties, it being a new venture?
I had many years' experience brewing sake, but no experience farming brewer's rice at all. Nobody else had successfully cultivated rice on the top of an urban building before, so I did not know who to ask for advice.
But the employees and I worked together, learning by imitation to prepare the earth and lumbered on through trial and error. That first year, we did not make rice paddies. We started instead experimenting in cultivation with 41 sake barrels and 100 planters.

We called employees' family members to help us plant the first seedlings that safely grew into wonderful rice plants in autumn and were harvested for about 10 kg of rice. We added rice from the Head Office to brew about 6 liters of sake that first year. After that, we have been able to harvest a consistent 50 kg or so of rice each year.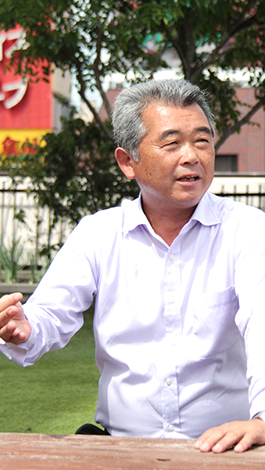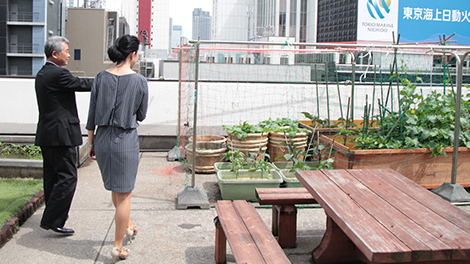 Rooftop farm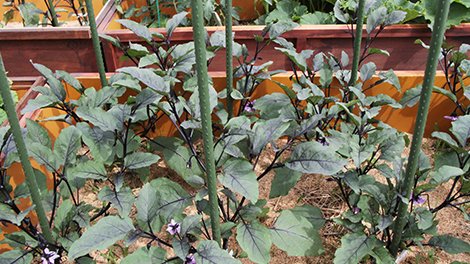 Good crops require hard effort
─ Aren't building rooftops ill-suited environments for rice farming?
You can only make a 10 cm or so thick layer of dirt on the roof, so even small differences in fertilizer volume and minor weather changes have a large impact.
An environment where the temperature changes a lot from morning to evening is preferable for not only rice, but all crops. If it is hot all day long, living things try to stay active the whole time and cannot get the rest they need to store energy for growth. The rooftops of urban buildings that are lit up 24-hours-a-day with neon lights and stay hot at night throughout the summer do not let crops distinguish between activity and rest, making it a very difficult environment for rice to survive. Same as people.
─ And yet, this is your eighth year cultivating rice. How do you maintain quality in the brewer's rice?
We visit the farm on weekdays, on Sundays and during the Obon festival holidays to check in with the rice and provide care.
For example, on hot summer days we remove the paddy water at around 3:00 p.m. and replace it with cool water. We do not use pesticides, so we kill insects manually, one by one. Every day, we see how the seedlings are doing and take whatever steps are needed, without cutting corners. I think continuing this process must be what lets us make good brewer's rice.
─ So you can make good rice in this harsh environment with time and effort.
Starting two years ago, we have had rice inspections where the rice components are inspected and the rice is given a rank. The rice plants are a Hakutsuru Nishiki variety that is not registered in Tokyo, so the highest possible rank is rank 2. I am happy to say that we have been given a rank 2, the highest rank, for two years in a row now.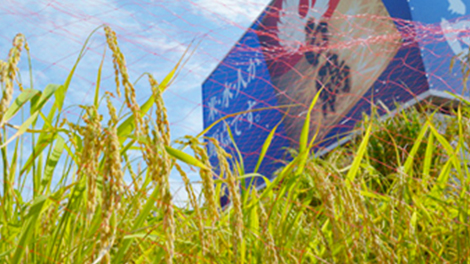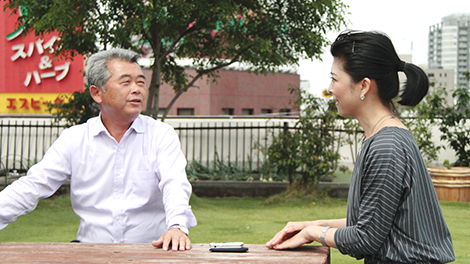 I want to convey the value of manual labor and food to children
─ The Sky Farmstead is also used to provide dietary education to children.
We have been able to have fifth graders from Kyobashi Tsukuji Elementary School try planting and harvesting the rice. This is our sixth year.
The harvested rice is milled and delivered to the school at the end of January every year, and we are always invited for an event where the kids make rice balls and miso soup. Even the teachers are not accustomed to boiling rice in a pot, so sometimes there is too much or too little water, or too much crispy rice at the bottom.

But that is just fine. It is important for children who had always thought you could just press a button to cook rice to experience cultivating rice plants from seedlings, harvesting by hand and making an effort to boil rice. What they learn with their bodies they will not forget even when they grow up.
─ What do you want to show children through rice farming?
That creating something cannot be accomplished with only half the effort. One kid asked me, "What is a fun and easy job," and I said, "A fun and easy job is what comes after labor, so there is no such thing as a job that starts out easy and fun."

In agriculture, the more time you put in, the better the results. This is what makes it fun. I want to show them how important it is to go to any expense and put your heart into your work, for whatever job you do.
─ I understand that you give out surveys to the children who participate. What comments have you received?
A lot of the kids say that now they want to finish everything on their plate and cherish their meal. I am happy to hear how their attitude changes.

With an urban farm, children can easily try planting and harvesting rice. I am glad if more and more children learn gratitude for food and the value of manual labor as a part of dietary education. Also, some kids tell me they will drink Hakutsuru when they turn 20 (laughs).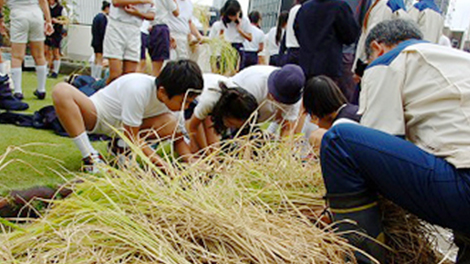 Harvesting the rice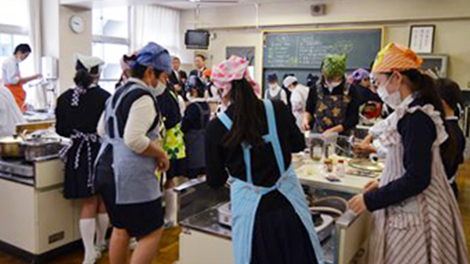 Revitalizing areas around Japan from Ginza
─ What do you feel is the significance of running a farm in Ginza?
At the Sky Farmstead, in addition to brewer's rice, we also grow specialty vegetables from 15 prefectures, such as ginger from Kochi prefecture and kabosu citrus from Oita prefecture. For example, when we gave bartenders Hachibe tomatoes, a type of winter tomato grown in Kumamoto prefecture, they said they were excellent for cocktails, so we have them sent in from Kumamoto.

By doing this, we can spread knowledge of specialty products from around Japan from Ginza that has strong publicity power and help revitalize the countryside. This is something that Ginza can do because it is a hub for people to gather and because of its brand power.
─ What gives you the most pleasure from running the Sky Farmstead?
The numerous encounters. Thirty 600 mL bottles of sake brewed from Sky Farmstead's brewer's rice are sold as Hakutsuru Ginza Sky Farmstead Sake at Mitsukoshi and Matsuya.

We give various types of vegetables to bars and restaurants in Ginza. Prefectural governors from each area the farmed vegetables originated from come over for the harvest festival. This way, a Ginza building rooftop acts as the source for people to connect with each other through production, distribution, consumption and dissemination of information.

Also, farmers and nursing home staff who want to make rooftop gardens come to see our rooftop farm, and I meet many people from fertilizer manufacturers to media staff and university professors. These encounters create opportunities for exchanging information. And this lets us try something new once again.

At the farmstead, we are currently planting Edo Tokyo vegetables that have been farmed in the Tokyo area since Edo times. It is my dream to treat prominent people visiting from abroad during the Tokyo Olympics to these vegetables.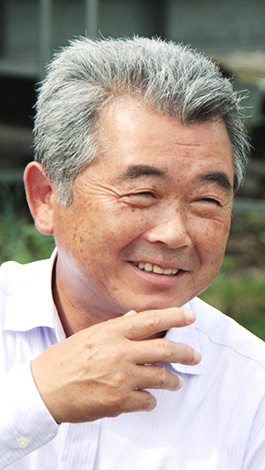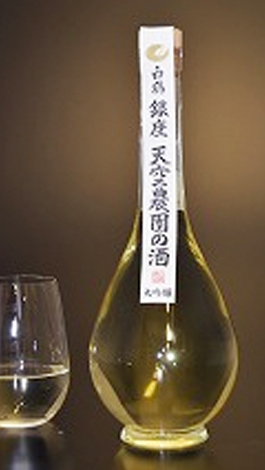 Visit the following website for more information.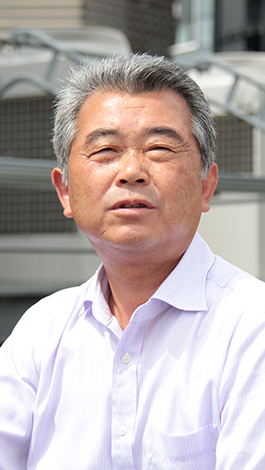 Director of Hakutsuru Ginza Sky Farmstead, Hakutsuru Sake Brewing Co.
Asami Oda
1953 Born in Kumamoto prefecture
1972 Graduated from a local high school
April 1972 Began working at Hakutsuru Sake Brewing Co. Head Office
1988 Transferred to Tokyo branch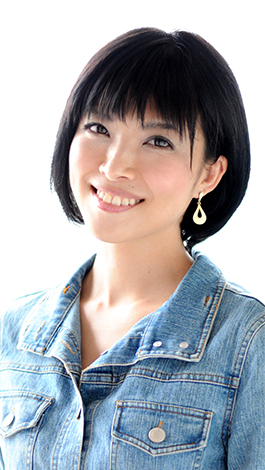 Interviewer:
Karin Sugiyama
Alterna consultant Offered services in marketing, communication, business strategy and new business development activities for foreign-affiliated IT companies, advertising agencies, and public relations firms. After going independent in 2008, Sugiyama now participates in educational projects for solving social challenges, assists cooperative alliances between companies and NPOs, and offers consulting for CSR activities and practical assistance.
Writer: Karin Sugiyama  Planning/editing: Alterna

Area linksInquiriesTerms of Use
System RequirementsAbout Us
© Ginza Information Management