CSR・CSV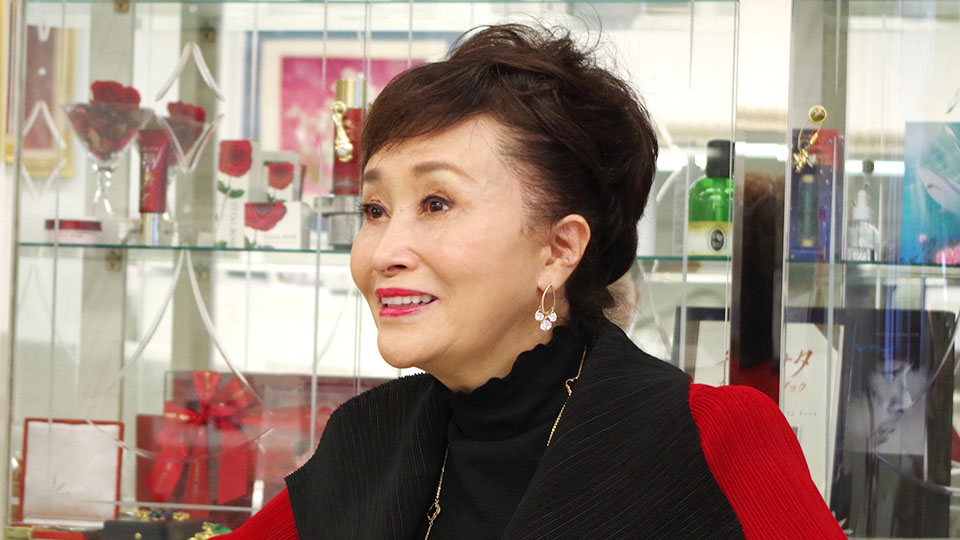 Ginza×CSR・CSV Vol.22 Ginza Tomato
Ideas of helping society through experiences working at an obstetrician's office
2015.12.15
The 22nd part in the GINZA×CSR series introduces the CSR activities of Ginza Tomato, a raw material manufacturer specializing in development, manufacturing, and sales of raw materials for health foods and cosmetics. We spoke with President and CEO Chieko Kondo, who is also active in hiring people with disabilities.
Valuing the individual traits of people with disabilities
– Your company mainly provides raw materials used in cosmetics and health foods, and the shark fin collagen developed independently by Ginza Tomato helped spark the collagen boom in Japan.
The opportunity came when I was working at an obstetrician's office more than 20 years ago. I saw how women's skin lost its luster and elasticity after giving birth, and wanted to do something to help them. Just as I was thinking this, I learned at a medical conference about shark fin as a material that is packed with collagen.

My father is the chairman of the fishery union in Kesennuma, Miyagi prefecture, so I was lucky to be able to obtain shark fin as a raw material. I then succeeded in 2002 in developing the world's first shark fin collagen food product.

I later independently developed other raw materials like a Rose Placenta Extract and Pearl Powder.
– Pearl Powder is real pearl used in food and cosmetics products?
People strongly picture pearls as jewelry, but some are actually edible.

Pearl Powder is made by removing the core from the center of domestic Akoya pearls, carefully extracting only the nacreous layer that contains the pearl's distinctive shine elements and grinding it into a fine powder. It is packed with minerals and proteins contained only in pearls, and is treated as one type of herbal medicine in Eastern medicine.

This Pearl Powder was the reason why we started employing people with disabilities.
– What led to that development?
When breaking the shell and removing only the core without damaging the pearl, it is difficult to use just the right amount of pressure, and it requires fine-tuned sensitivity and drive. Because of this, machines cannot be used and it must all be done by hand.

More than 10 years ago, I heard about employing people with disabilities from a pearl farmer I knew. People with disabilities have various unique traits, and those who can work earnestly and carefully at one task would be perfect for carrying out this delicate work.
– What exactly does the work involved?
It involves many steps, from breaking the shell, to sorting the pearls by color, and removing the core from the nacreous layer.

Although not everybody is cut out for these tasks, if you find someone with a suitable personality, they can do an extremely accurate job. We currently have eight people doing this work.

When I worked at an obstetrician's office, I often saw children born with disabilities. I felt that I would like to contribute to a world where each of those individuals could utilize their unique characteristics to lead a meaningful life.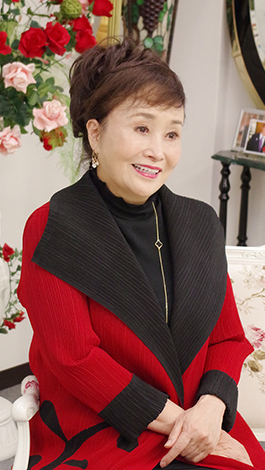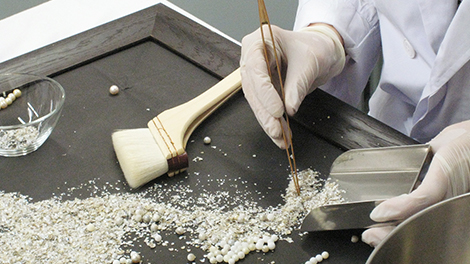 Manually removing the pearl core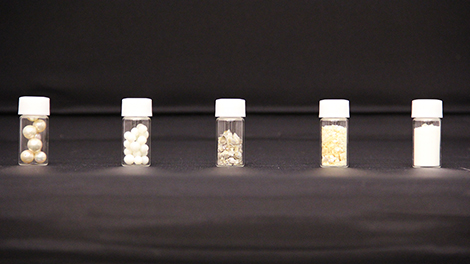 Pearl Powder manufacturing process
Supporting international exchange activities through international students
– You also support international exchange activities to enrich Japan's relationships with neighboring countries.
Last year, we provided support by sponsoring the International Red-White Singing Festival backed by the Ministry of Foreign Affairs, the Japan Tourism Agency, city of Tokyo, and Japan ASEAN.

The event, held in November in Shibuya, Tokyo, was aimed at deepening international exchange and mutual understanding, with Japanese people singing in other languages, and people from other countries singing in Japanese.

About 800 foreigners and international students from about 40 countries who are living in Japan participated, and they not only sang, but also gave dance performances, creating a good opportunity to learn about each country's popular song culture and fashion trends.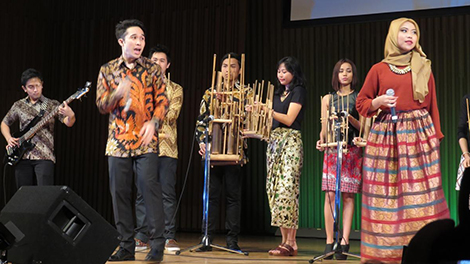 International Red-White Singing Festival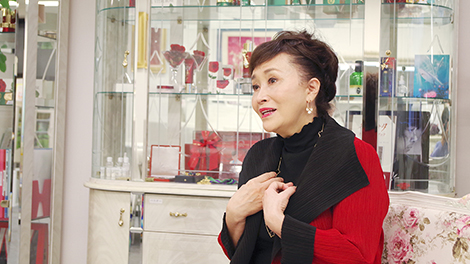 Creating things of value from Ginza that is admired around the world
– What is the reason for Ginza being part of your company name?
Ginza is the center of Tokyo and a place that is admired by people around the world. As evidenced by the many places with Ginza in its name, it has a special presence that has been the object of adoration since long ago.


I felt that, if I was going to start a business, I wanted to start it in Ginza, and included it in the company name.

Japanese people have a culture of faithfulness, where you give something back with a feeling of gratitude when receiving something.

We hope to continue carrying out research and development with that thought in our hearts, and offering items of value from Ginza to the rest of the world.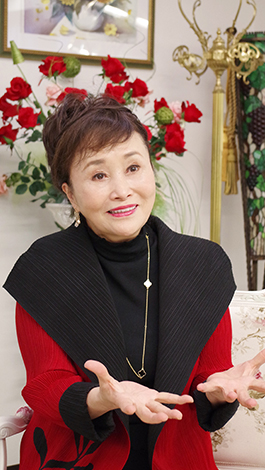 See here for more information.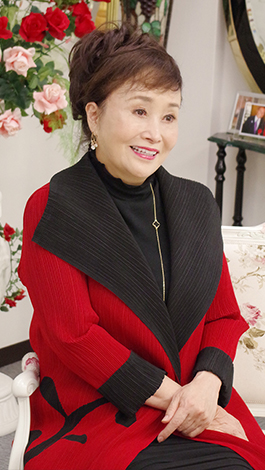 President & CEO of Ginza Tomato Co., Ltd.
Chieko Kondo
Founded Ginza Tomato in 2000 to develop shark fin collagen. Was introduced on the home shopping network, triggering a collagen boom across Japan. Went on to release products such as domestic Akoya pearl powder and the world's first plant-based placenta. Later succeeded in developing rose placenta extracted from Damask roses. She has many fans for her bright, lively, charming, and open personality.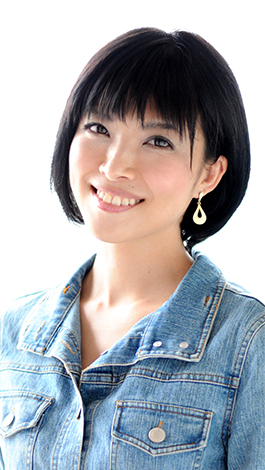 Interviewer
Karin Sugiyama
Alterna consultant Offered services in marketing, communication, business strategy and new business development activities for foreign-affiliated IT companies, advertising agencies, and public relations firms.
After going independent in 2008, Sugiyama now participates in educational projects for solving social challenges, assists cooperative alliances between companies and NPOs, and offers consulting for CSR activities and practical assistance.
Writer: Karin Sugiyama Planning/editing: Alterna

Area linksInquiriesTerms of Use
System RequirementsAbout Us
© Ginza Information Management