CSR・CSV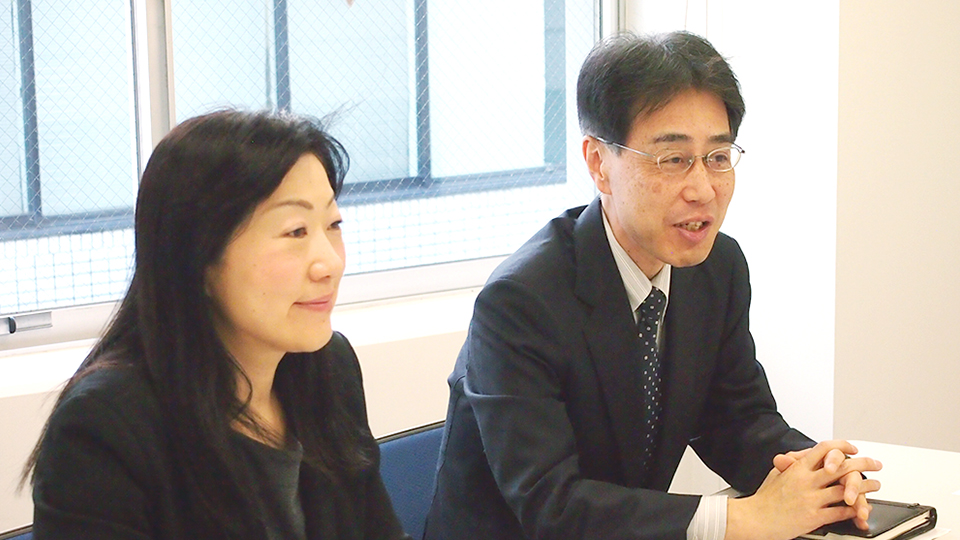 Ginza×CSR・CSV Vol.20 Seiko Holdings
Concerts to Support East Japan through Wa and placing hope for links and harmony onto music
2015.03.10
The Ginza×CSR series has reached its 20th segment. For this part, we spoke with Seiko Holdings No. 2 Branding Division Manager Koichi Yako and Wako PR Division Manager Akiko Seno whose group company has been holding concerts since the Great East Japan Earthquake. These concerts were based on the Seiko Group's desire to support Tohoku with the power of music.
All anniversary events were canceled and replaced with reconstruction aid
─ Nearly four years have passed since the Great East Japan Earthquake. The year 2011, the year of the disaster, also marked 130 years since Seiko's establishment.
We had initially planned to carry out numerous anniversary events throughout the year, but the day after the disaster, Seiko's Chairman & Group CEO Shinji Hattori decided to cancel all those events and instead carry out over 130 actions to aid communities stricken by the disaster over a period of three years.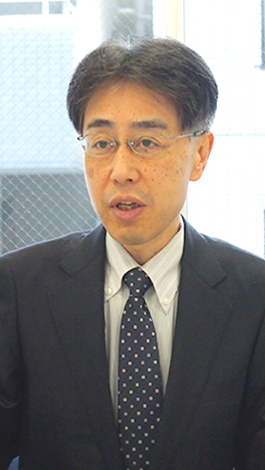 ─ That was "Seiko 130 Actions."
We carried out 138 aid actions in the three years from the day following the disaster to March 10, 2014.
In addition to providing supplies, for example by donating tuners and metronomes to elementary schools, junior high schools, and high schools in Tohoku, our company and other group companies as well as individual employees carried out numerous volunteer activities, such as decontamination of the stricken areas, cleaning photos swept up by the tsunami, fundraising, and sending daily commodities.
Connecting victims and supporters through music
─ Now that the Seiko 130 Actions project has finished, do you still carry out aid activities?
We have carried out music-centered cultural activities before, and were wondering if there was something we could do to deliver the healing power and encouragement that music provides the heart, as a different type of aid from physical supplies.
Our Group CEO, Mr. Hattori, talked with the composer/arranger and jazz pianist Norio Maeda, and he agreed to hold concerts in Ichinoseki and Miyako in Iwate and other coastal areas of the Tohoku region from August 2011.
The concerts were launched again in September 2013 with Mr. Hattori as the chairman of the executive committee, as "Concerts to Support East Japan through Wa." To date, 12 concerts have been held in Tokyo and the three prefectures of Tohoku.
─ What does the 'Wa' in the title represent?
The 'Wa' (the pronunciation of two Chinese characters that mean 'circle/link' and 'harmony,' respectively) represents the circle of aid activities, the circle of support receivers and givers joining hands, the link to thoughts and dreams for the future, the harmony among all those working together towards reconstruction, and the harmony of a happy and healthy Japan. Together with the performers and hosts of the concerts, we hope to expand the circle of support from around the country through music.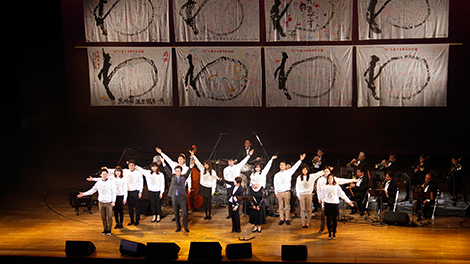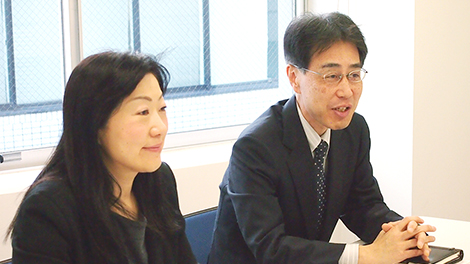 ─ What types of concerts do you hold?
Mostly familiar pop music is played so that the audience can sing along and truly enjoy themselves. Performances have been given by Hiromi Ota, the Circus chorus group, Machiko Watanabe, and other guests that have been popular with a wide range of ages for a long time.
Concerts are also held in Tokyo so that we can expand the circle of support, but we invite people from disaster stricken areas and those who have been evacuated to the Metropolitan area to these concerts.
─ What priorities do you focus on when holding concerts?
To ensure the concerts are supporting the reconstruction effort, it is important to have local parties play a central role, working together with us to create the concert programs. For these concerts, we have consulted numerous local parties, including Chambers of Commerce, Rotary Clubs, city halls, and reconstruction support groups, among others.
Memorial chime from the clock tower
─ I understand that you will hold a concert at the Tokyo Metropolitan Hibiya Public Hall (Hibiya, Tokyo) on March 11 again this year.
This year, to widen the bonds of "Wa," we prepared 2015 headbands and had victims from the stricken areas write their wishes and supporters write their thoughts on the headbands.
The headbands will be brought to the concert hall, and the hearts of the victims and their supporters will be linked together through them.
Also, 200 headbands will be displayed in the group company Wako building display window for one day only on March 11. At the same time, the window monitor will broadcast the concert in real time.

At exactly 2:46 p.m. on March 11, the Wako clock tower chimes a mourning bell in memory of those lost in the disaster. We have continued this custom since 2012, and every year, when people hear the chime, many pedestrians stop and look at the clock tower in silence.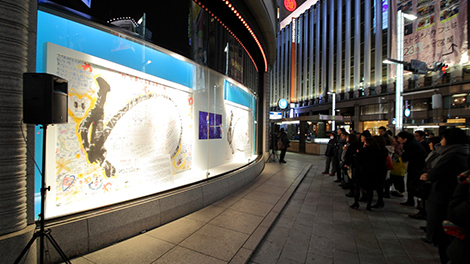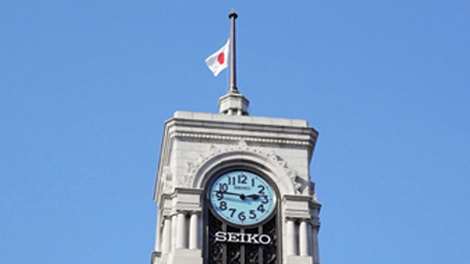 Evolving while preserving the Ginza district
─ The Wako clock tower is like a landmark in Ginza.
We maintain an approach of greeting customers as not only Wako, but as a member of the Ginza community. This approach is reflected in many of our activities, such as participating in neighborhood cleanups, sponsoring the Hikarimichi illumination project, and creating window displays with a seasonal motif.
My hope is for Wako to continue preserving the genuine services for which there is no manual, buyer appreciation for quality, and other elements that may be considered the essence of our role, while continuously bringing in innovation and evolving.

To ensure future development of Ginza even long after the Olympic Games, I hope that we do not get stuck in the immediate times, and continue enhancing our appeal as the distinctive Ginza district.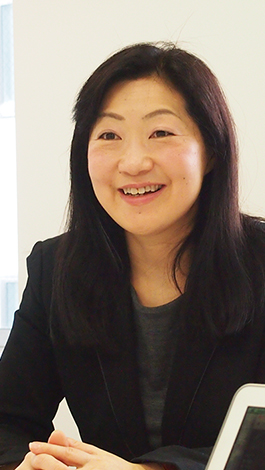 Visit the following website for more information.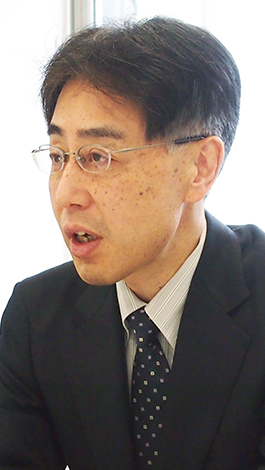 No. 2 Branding Division Manager, Seiko Holdings
Koichi Yako
April 1984: Joined Seiko Instruments & Electronics Ltd. (currently Seiko Instruments Inc.)
September 2006: Manager of the PR Group, the General Planning Department
March 2009: Manager of the Secretary & PR Division, the General Planning Department
April 2010: Manager of the Secretary & PR Division, Seiko Holdings Corporation
June 2012: Manager of the Corporate Communications Division
February 2015: Manager of the No. 2 Branding Division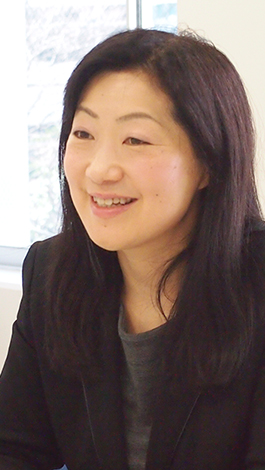 PR Division Manager, Wako Co., Ltd.
Akiko Seno
1990: Joined Wako Co., Ltd.
For the first 16 years, carried out duties in product planning and purchasing.
In 2006, was made responsible for overall nationwide boutique sales management in the Boutique Sales Division
Began carrying out promotional activities in the Sales Promotion Division in 2001, and given current position in 2012.
Currently also involved in sales promotion activities centered around public relations activities.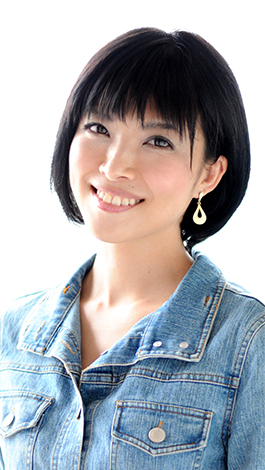 Interviewer:
Karin Sugiyama
Alterna consultant Offered services in marketing, communication, business strategy and new business development activities for foreign-affiliated IT companies, advertising agencies, and public relations firms. After going independent in 2008, Sugiyama now participates in educational projects for solving social challenges, assists cooperative alliances between companies and NPOs, and offers consulting for CSR activities and practical assistance.
Writer: Karin Sugiyama Planning/editing: Alterna

Area linksInquiriesTerms of Use
System RequirementsAbout Us
© Ginza Information Management