CSR・CSV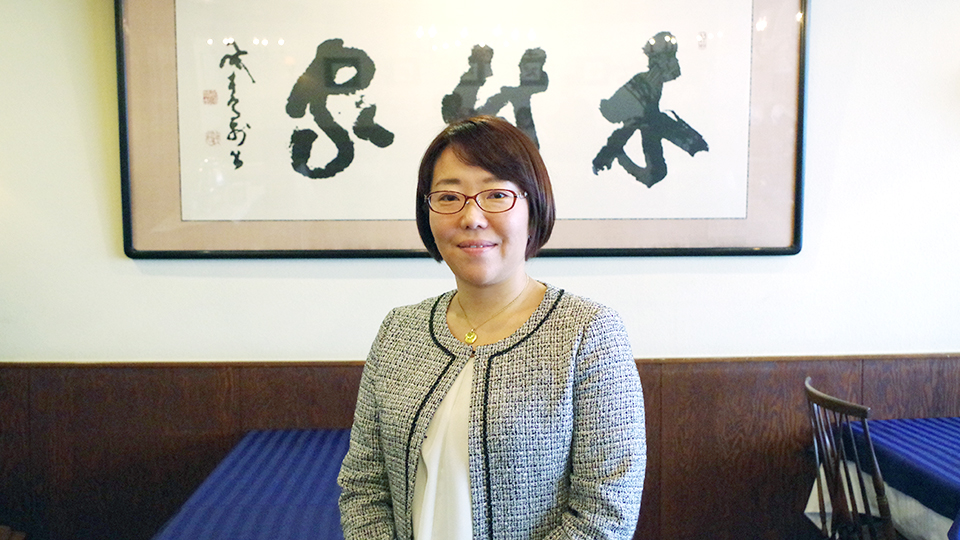 Ginza×CSR・CSV Vol.29 Ginza Kimuraya
日本独自の「酒種」を継承 銀座から焼きたてのパンを届ける
2018.03.01
GINZA×CSR" Vol. 29 will introduce Ginza Kumuraya, known as the oldest bakery in Japan and famous for its "Sakadane Anpan." The Kimuraya brand spread as bakeries granted license from Kimuraya Sohoten opened stores all over Japan. Ginza Kimuraya still sells freshly baked bread in Ginza, just it always has since its establishment. We interviewed President and CEO, Ms. Mikiko Kimura and asked her to share her passion for the store with us.
Nurturing a "bread" culture in Japan
─ The Anpan, which Kimuraya invented back in its early days has become a typical Japanese favorite.
Kimuraya was established in 1869 (Meiji 2). Our founder was a samurai warrior who had lost his job in the Meiji Restoration. He met an artisan baker who had worked for a Dutch residence in Dejima, Nagasaki, and started baking bread using his recipe.

Back then, yeast could not be found in Japan and hop was used instead to let the dough rise, but the bread was too hard for Japanese taste preferences. He took a hint from saka-manju (steamed buns with bean paste filling) and came up with sakadane (yeast mash). He devised the Sakadane Anpan by filling anko (red bean paste) in a spongy and yet moist bread. Recommended by Tesshu Yamaoka, Kimuraya had the honor of presenting it to the Emperor and the recipe has not been changed since. In the mid-Meiji period, our Anpan became popular, supported by campaigns encouraging people to eat bread because it contained the nutrients that the Japanese tended to lack and was "good for beriberi."
─ The Kimuraya brand can be found all over Japan, but I have heard that local stores are not franchised but instead granted licenses without royalties.
Our affiliated company, Kimura Sohoten has always engaged in business only in the Kanto area. This is because if the original store were to go out to a local area where one of our licensees have established themselves, we might risk driving them out of business. Our wish is for our licensees to succeed in their own areas. Since the times of establishment, our mission has been to spread bread culture throughout Japan, so we have not even patented our Anpan recipe.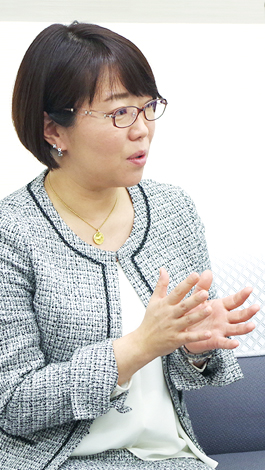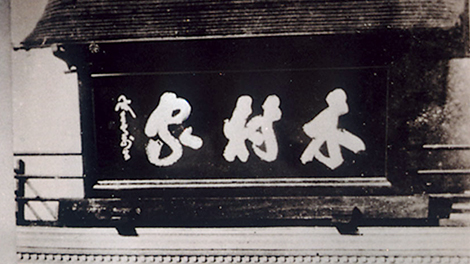 Signboard written by Tesshu Yamaoka. "Kimura-ya" (written with the Chinese character "家") is the original store name and relatives using the Kimuraya brand were given the name Kimura-ya (written with the character "屋."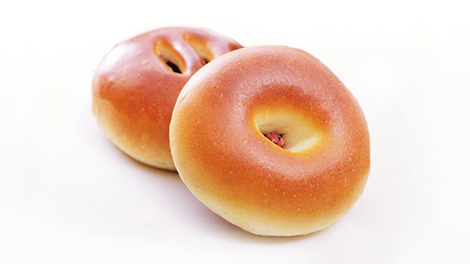 Sakadane Anpan
The richness of the "sakadane" fermentation culture
─ Ginza Kimuraya sells freshly baked bread in a prime location and if I am not mistaken, you also bake your bread in the same building.
This building was built by my grandfather when Kimuraya Sohoten celebrated its centennial. I am sure that our customers also look up at this building and feel Kimuraya's presence. At Ginza Kimuraya, we are determined to run our business honestly and earnestly under all circumstances, and always top the Kimuraya group as its leader.

We feel that our customers should not be offered cold bread, and thus bake our bread in the same building. We also work with the same dedication continuing since our establishment to deliver health and pleasure to our taste buds. Therefore, even as times change, we are careful to use natural ingredients in our bread.

If we were to pursue just efficiency, using yeast would allow us to bake bread in just three or four hours. The speed of natural fermentation varies according to the status of the yeast. It will sometimes take one week after mixture to be ready for use, so that takes us far from efficiency. Yet, we are committed to using natural yeast.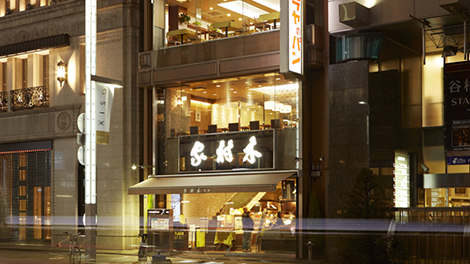 façade of Ginza Kimuraya main store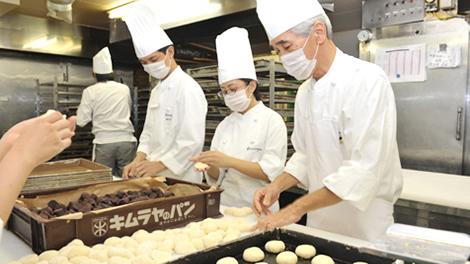 Bread factory in Ginza Kimuraya
─ I have heard that your day starts with polishing rice and making sakadane.
The sakadane is a type of yeast that is only found in Japan. A Belgian manufacturer specializing in ingredients for bread and cakes runs a library exhibiting local yeasts from worldwide, and Kimuraya was the only company asked to provide them with the sakadane for their exhibition.

There are local yeasts all over the world but many companies are closing their business due to the absence of successors. This company runs a non-profit library from the hope of preserving these unique yeasts for the future. We were very honored and grateful that Kimuraya's yeast would be considered something worth preserving for future generations.

Fermentation is a truly amazing process. Fermentation can even be used to detoxify blowfish. I am always truly impressed by the wisdom of our ancestors and the power of fermentation.
─ Ginza receives many visitors from overseas. Is there anything in particular that you would like to communicate to them?
Having been listed as "Japan's oldest bakery" in overseas guidebooks, thirty to forty percent of our customer are currently foreigners. I believe it is a good opportunity to introduce types of bread that are unique to Japan. We developed the "An Butter Pan," which is a baguette roll with anko and butter filling, targeting customers from Western countries as well as Japanese people who are no longer used to eating anko. Kimuraya is determined to contribute to spreading Japanese food culture.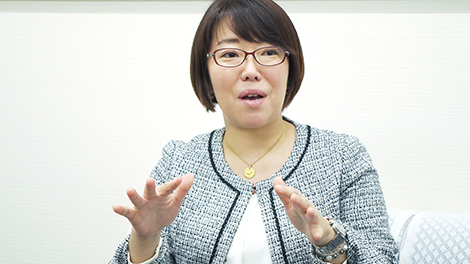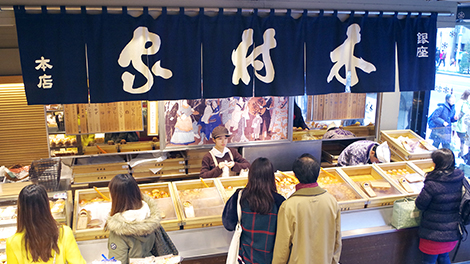 First floor of Ginza Kimuraya main store
Toward a town and company that takes care of people
─Kimuraya Sohoten emphasizes the "Five Happinesses" (*1) and "Four Main Goals" (*2). I find them to be ideas close to what is often referred to as CSR.. Is this approach shared at Ginza Kimuraya, as well?
Yes, it is. They have always been a part of our business that we have taken for granted. We do deliver bread as emergency relief goods when natural disasters occur, but I have never considered it to be a CSR effort. I am sure our customers also only find it natural (that we include "Five Hapinesses" in our corporate philosophy).
They would not think of it as something special and we will always cherish this concept.
─ I have also heard that since you became President of the company, you have offered your time to your employees to listen to their views.
I started a monthly dinner meeting with our employees. Kimuraya is not a big company, but there was not enough communication among our employees because they work during different hours depending on their tasks, which range from manufacturing to restaurant management, sales, and waiting tables. Therefore, I felt a need for the time and place for employees from different divisions to come together and talk honestly about their work. I choose bakeries and restaurants that Kimuraya could also learn from and we enjoy our monthly discussions.
─ You were also very active as a member of the planning section of Ginmikai. Could you tell me how you feel about Ginza?
Ginmikai comprises young business leaders who are determined to make Ginza a better place and I was invited to join by an alumnus of the group. The planning section is responsible for organizing events, such as "Yukata de Gin-bura" in summer and "Ginchakai" in autumn.

Ginmikai offers many opportunities to learn from my seniors about Ginza in the old days and their passion toward their businesses, but most importantly, everyone emphasizes that it is important to "run your business in a respectful way that does not put your colleagues in shame." From our desire to keep Ginza a safe and secure town, we offer our assistance in guiding visitors and in strengthening security when the Tokyo Marathon takes place. If Ginza becomes a better place, then each of our business will become better, and I am committed to guarding the Ginza brand.

Ginza Kimuraya receives many customers who recall coming as a child with their grandparent. I am very thankful that we are a part of their fond memories.
*1"Five happinesses": customer happiness, partner happiness, employee happiness, corporate happiness, personal happiness
*2"Four main targets": best products, best service, best efficiency, best wages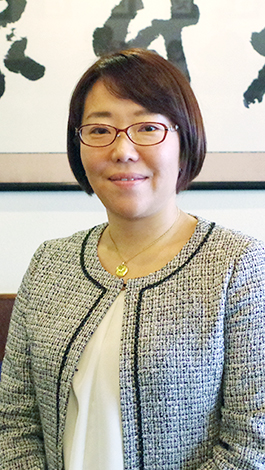 President and CEO, Ginza Kimuraya
Mikiko Kimura
Born in Tokyo in 1977. After graduating from Tamagawa Gakuen Junior College for Women, she studied in France and joined Kimuraya Sohoten in 1999. In charge of business planning and accounting, she became a director of Kimuraya Sohoten in 2006. She assumed her current position of President and CEO of Ginza Kimuraya in 2012.
http://www.ginzakimuraya.jp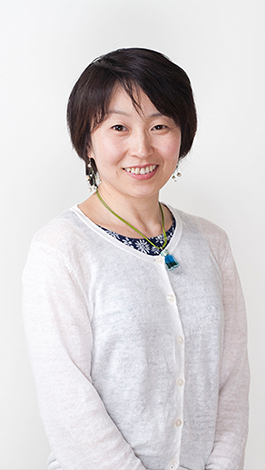 ライター
Makiko Imai
alterna Having worked for several foreign IT firms, Imai shifted the target of her work to environmental and social issues after participating in the tenth meeting of the Conference of the Parties (COP 10) to the Convention on Biological Diversity as an NGO member. She currently conducts interviews, edits and writes articles, develops educational programs and offers interactive counselling sessions.
取材・文:今井麻希子 / 企画・編集:株式会社オルタナ

Area linksInquiriesTerms of Use
System RequirementsAbout Us
© Ginza Information Management