Let's do an ecological survey on live fish!
To finish off, I went to the Paupau Aqua Garden that Mr. Takahashi recommended for dates to have a bit of an aquarium experience.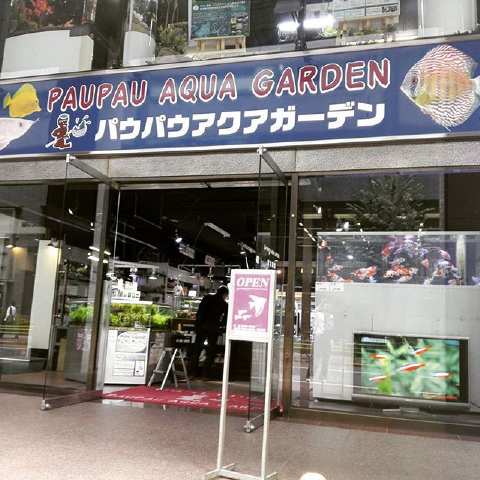 The sign says tropical fish in large letters. I entered excitedly, and the store was huge and had absolutely everything. This tropical fish specialty shop is one of the largest in Tokyo.
From the entrance, the shop splits into an aquatic plant area, a goldfish area, a freshwater fish area, an ocean fish area, a tropical fish area, and other areas. The moment you step into the shop, the vastness makes it really feel like an aquarium and it is very exciting. There are rows and rows of aquariums, and when you look carefully at each one, time passes quickly before you know it. Just like Mr. Takahashi said, it might make a good spot for a small date. In addition to looking at all the fish, you can also ask the shop professionals questions about rearing them. Let me introduce a few cute fish.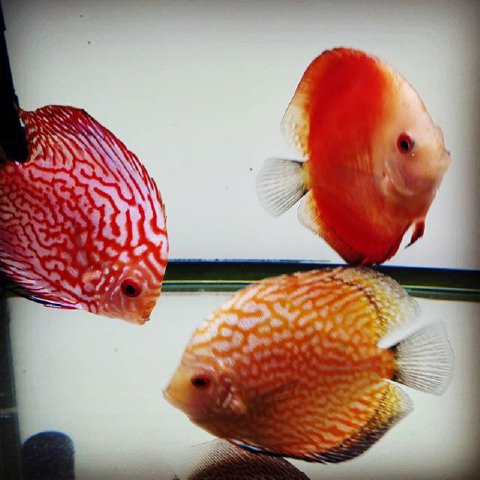 There are also eels. They look cute when there are two side-by-side.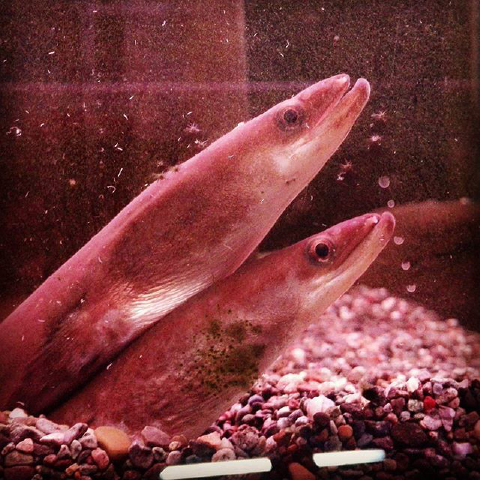 I forgot there are so many different kinds of tropical fish.
There are also many varieties of goldfish I have never seen.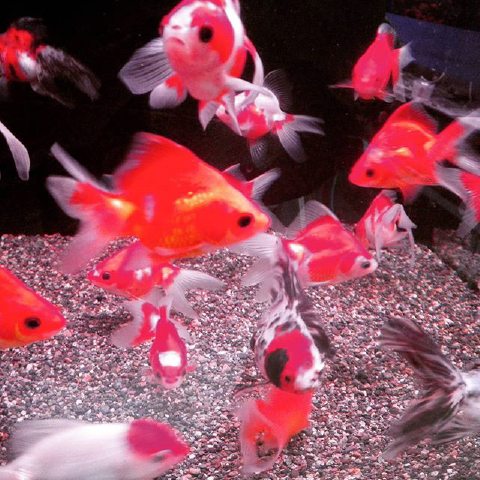 It was really fun just looking at them all, and there were some rare tropical fish and goldfish. When I thought of Ginza before, I pictured shopping buildings, high-end Japanese restaurants, and bars. I was surprised to learn that there is a tropical fish specialty shop too.