Enjoying Japan's four seasons in a simple way
Our last destination was "Tempura Ten-asa"
Konaka-san has been enjoying seasonal foods in the relaxed atmosphere of this tempura bar for many years.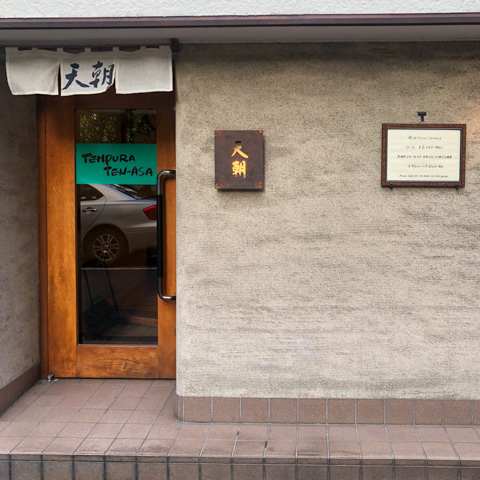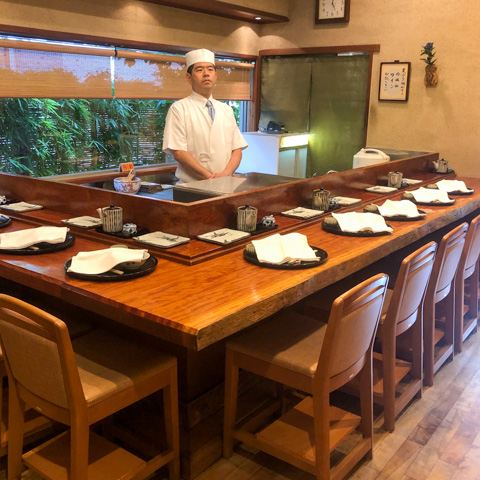 The restaurant has ten seats at the counter shaped in the form of the letter "L." The large window creates an open and rich atmosphere.
Tempura Ten-asa only serves a Recommended Seasonal Course, that allows the diner to watch the chef at work and enjoy freshly deep-fried tempura, made mainly with seasonal ingredients.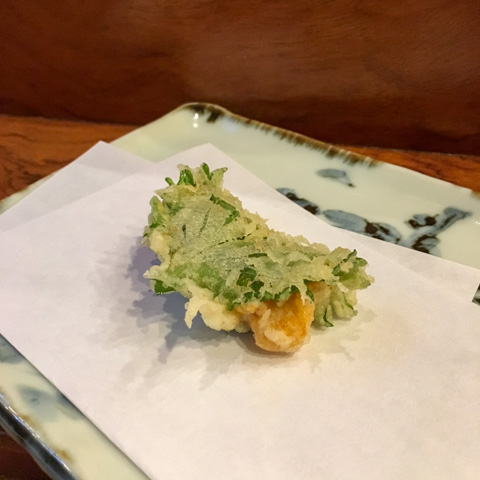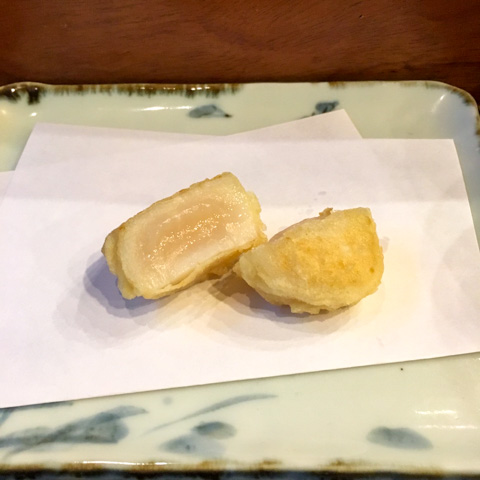 Japanese "omotenashi" can be felt in the seasonality of the foods. The scallops and sea urchin wrapped in shiso (Japanese basil) are crisp on the outside and medium rare and juicy on the inside. Each tempura is fried to perfection so that the original savor of each ingredient can enjoyed.
The tempura is served with salt, lemon and "tentsuyu" sauce. Please help yourself to plenty of grated daikon radish for the tentsuyu.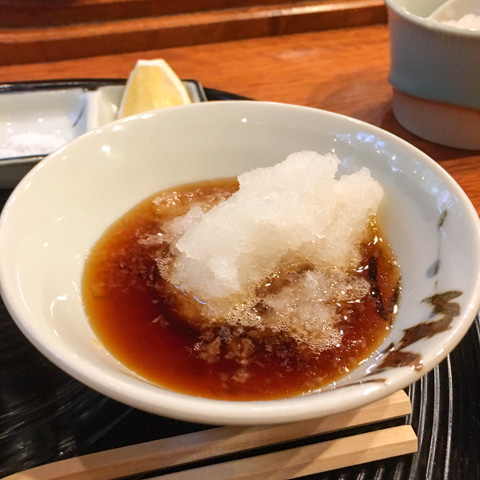 Tempura Ten-asa offers a wide variety of wines and sake to enjoy with your meal. At the end of the meal, you can choose between a "kakiage" (mixed tempura) "tendon" (rice bowl with tempura) or "tencha" (tea on rice with tempura). Konaka-san ordered a tendon with small shrimp "kakiage."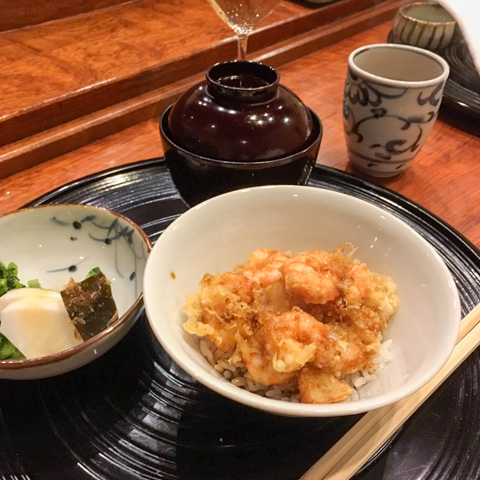 Watching the chef at work, tasting the artisan tempura and feeling Japan's seasonality, would also surely be an inspiring experience for foreigners as well.
Tempura Ten-asa
1-27-8 Ginza, Central Building 1F, Chuo-ku, Ginza, Tokyo
Business hours: 17:30 〜 21:30 (final admission at 19:30)
Closed on Sunday *When Monday is a holiday, Monday
https://tempura-ten-asa.gorp.jp/
電話番号 03-3564-2833