A change of pace by immersing in something that you can be passionate about!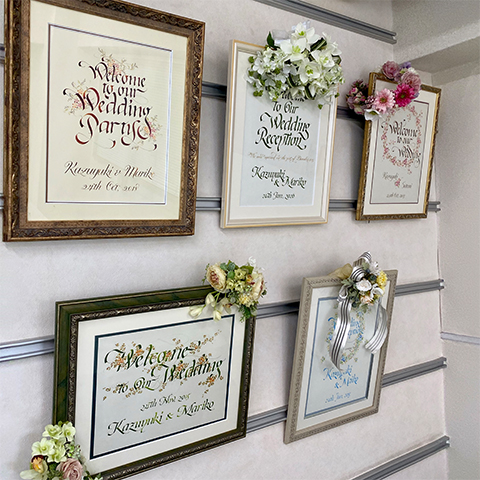 "I become totally engrossed in these lessons and they help me clear my head," says Horikawa-san, who is currently very passionate about calligraphy. Calligraphy is a traditional European technique to write the alphabet using a special pen. Many of our readers may have seen it on wedding invitations and place cards.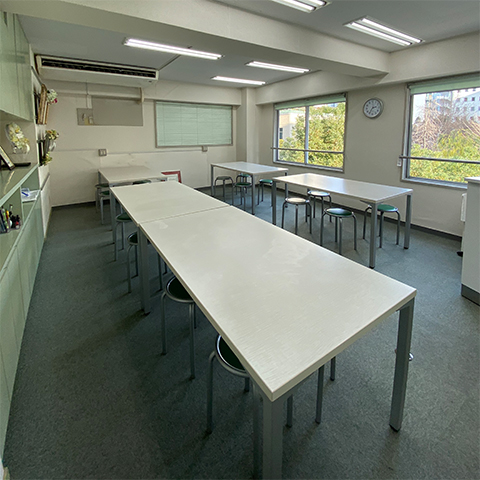 "I first took up calligraphy because wanted to write the welcome board of my own wedding and I started to take lessons here." "Poron Collection Club" is a classroom that offers lessons in both Japanese and Western calligraphy. The room is filled with sunlight entering the room through the large window, which looks out to a green park in a quiet neighborhood.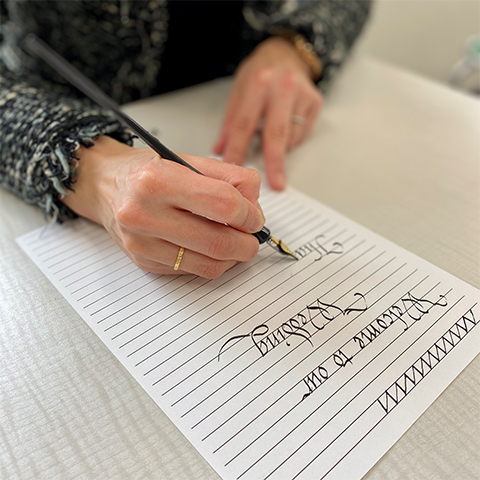 "By asking them to arrange an intensive lesson schedule that would allow me to learn calligraphy in just one year, even a beginner like me was able to improve my skills. Thanks to the lessons I find myself sending more cards to my friends. I enjoy the time I spend concentrating on writing, thinking about the person who will receive the card. Calligraphy has enriched my life."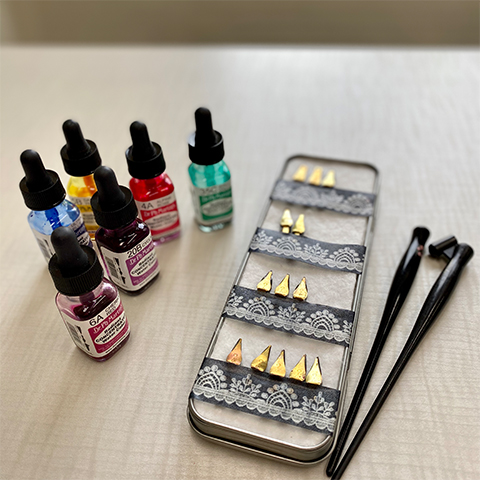 Other than calligraphy classes, the classroom hosts practical Japanese calligraphy lessons in pen lettering and brush pen lettering that will surely be useful in business and daily life. Classes are given on different days of the week and many classes are held in the evening for the busiest people. Many students comment that taking lessons after busy work days actually makes them feel refreshed regardless of how tired they are. Calligraphy is a skill that once acquired can be useful throughout a person's lifetime; and therefore, these lessons are highly recommended for adults.

・Calligraphy Class Master Course (Italic script lessons,, Gothic script lessons, uncial script lessons, copperplate script lessons, design lessons) 
Class offerings: new students welcome year round, from one lesson (120 minutes) per week
Lesson hours: 11:00~13:00 on Wednesday, Saturday, Sunday; 14:00~16:00 on Monday, Wednesday, Saturday; 19:00~21:00 on Wednesday; 14:00~16:00 on Monday; 11:00~13:00 on Wednesday, Saturday, Sunday; etc.
Fees: Enrollment fee: 10,000 yen (upon entrance only); textbooks: 5,500 yen (first time only);lesson fees 3,300 yen/lesson (3-lesson ticket: 8,700 yen, valid for one month); tools: 1,342 yen〜 (depending on lesson)*All prices include tax.

・Japanese Calligraphy Course/Practical Course
Class offerings: new students welcome year round, from one lesson (120 minutes) per week; 2-4 lessons (120 minutes) per month
Lesson hours: 11:00~13:00 on Tuesday, Wednesday and Thursday; 14:00~16:00 on Friday and Sunday; 18:00~21:00 on weekdays
Fees: Enrollment fee: 10,000 yen (upon entrance only); lesson fees: 7,000〜 for two lessons per month; tool: around 2,500 yen*all prices include tax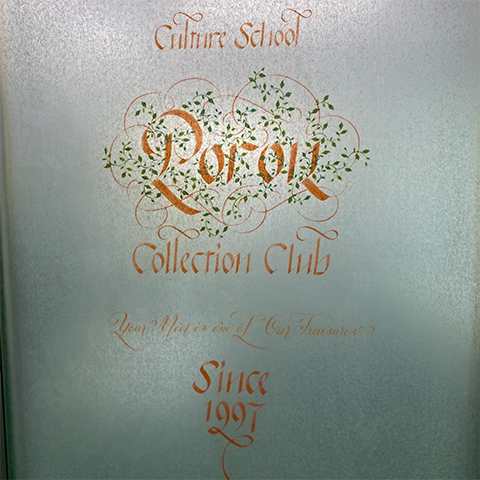 〈Poron Collection aClub〉
Address: 1-19-9 Ginza Misuzu Building, Chuo-ku, Tokyo,
Phone: 03-3567-0281
Business hours: 11:00~21:00 17:00 on Saturday and Sunday)
Closed on holidays
https://poron-club.com