Sun Motoyama
Our next destination was Sun Motoyama, with a 60-year history of running a boutique in Ginza. But this time we visited Sun Motoyama Art Library on the fourth floor of the Ginza Fugetsudo Building on the corner of Namiki-dori and Miyuki-dori, instead of the new Main Store that carries ladies apparel and jewelry. Sun Motoyama Art Library specializes in men's clothing and art.
The moment I entered the store, I was fascinated by the attractive colorful Persian carpet, large chair, early Imari ware and furniture from the Yi dynasty.。
I was welcomed into a space where a collection of goods from all over the world was brought together in concert under Sun Motoyama's concept of "harmony," while mutually bringing out the beauty of each piece.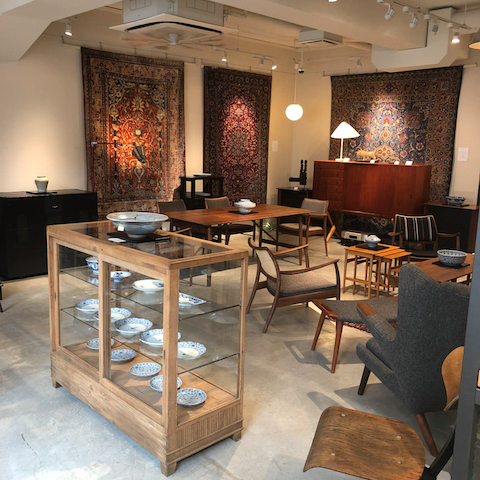 This floor has been designed in the image of a man's hideaway, decorated with high-quality chic furniture, carpet, wardrobe and ceramics.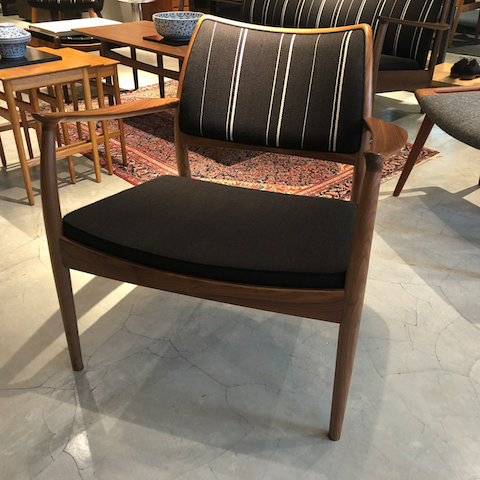 The piece that was displayed when I visited was an early Imari ware, which is highly appreciated in Japan and overseas and is increasingly chosen as a piece of art rather than for everyday use.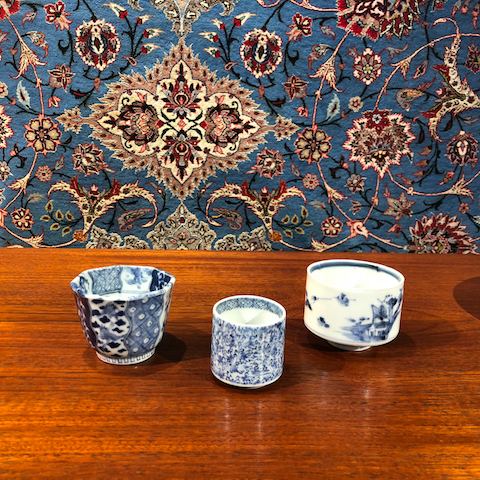 A small sake cup that Mr. Hotta previously purchased was also on display. It has a perfect thinness and sits well in one's hand. Mr. Hotta enjoys using this piece, feeling its history which dates back to the middle of the Edo period.
The goods selected from worldwide by Sun Motoyama all represent high quality and the beauty of a comfortable lifestyle.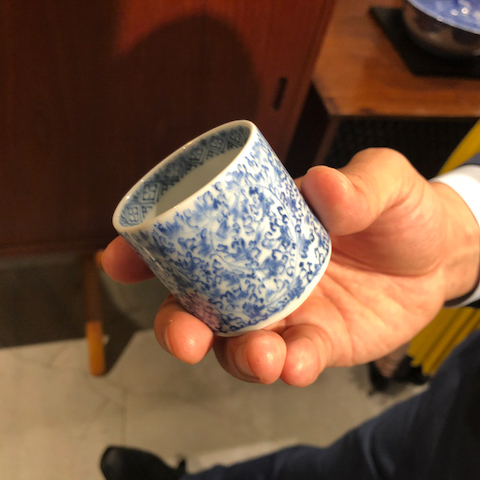 I would recommend spending a relaxed time appreciating art in the unique space produced by Sun Motoyama where one can experience the integration of beauty old and new from east and west.
Sun Motoyama Art Library
Ginza Fugetsudo Bldg. 4F, 6-6-1 Ginza, Chuo-ku, Tokyo
TEL 03-3573-0030
Business hours: 11:00 – 19:00 (Sundays & holidays: 11:00 – 18: 00)
http://www.sunmotoyama.co.jp/collection/interior/