Pent House Garden
Our final destination was Pent House Garden, which reopened at a new address in March 2019.
Pent House Garden, located on the top floor of a building facing Ginza Chuo Dori, has an authentic atmosphere in which one can spend luxurious time in a spacious room with comfortable chairs at the counter, sofas and seating on the terrace looking out to the Ginza townscape.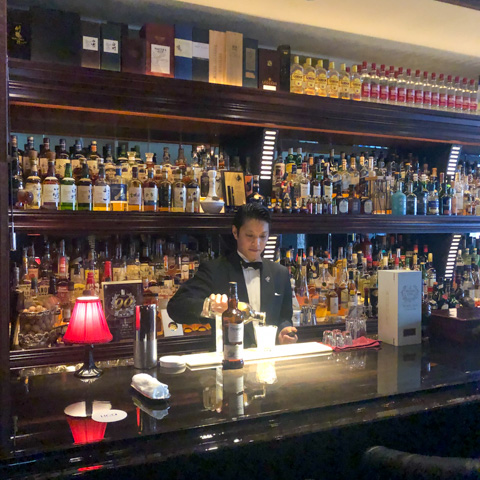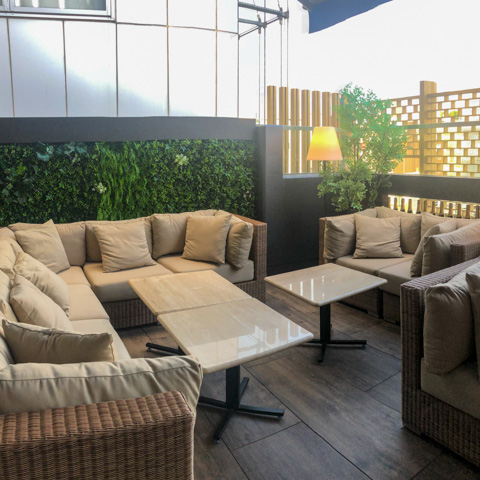 Pent House Garden not only serves a large variety of drinks but also delicious food, ranging from snacks to meats, pasta and pizza that can be enjoyed with alcohol.
Their most popular menu is their thick and juicy cutlet sandwich.
Their delicious cutlets are soft and light, made with only selected portions of pork from Okawaracho, Miyagi Prefecture.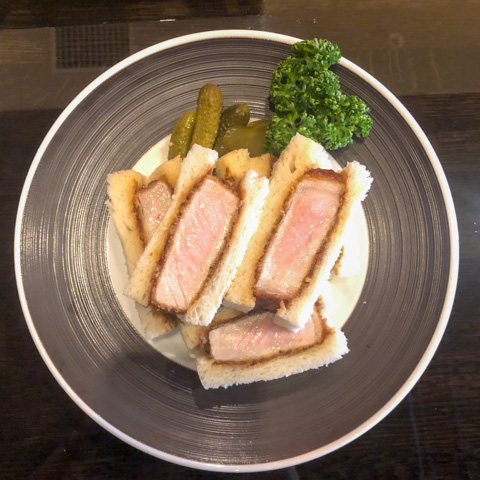 They also have a bartender who is also a certificated venenciador, with a wealth of expertise about sherry and the skills to pour sherry with the venencia, a special instrument consisting of a long shaft with a cup attached at one end. The venenciador will suggest the perfect sherry for the coming season.
Furthermore, they have a collection of more than thirty different cigars bought from Cuba that cigar fans can indulge in.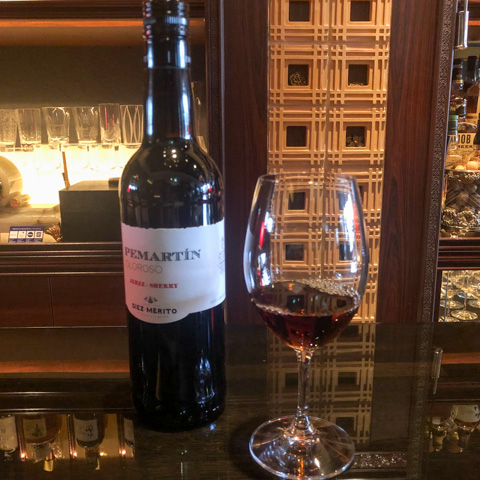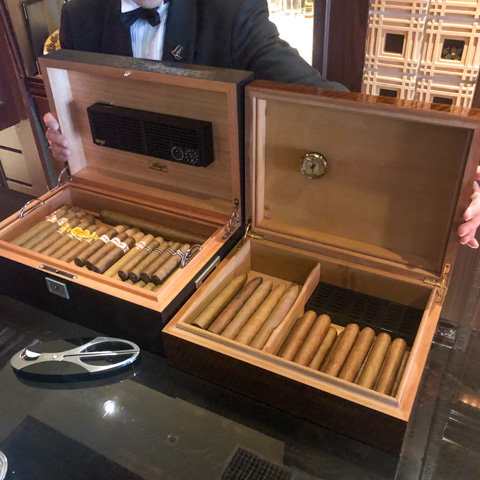 Pent House Garden offers a sophisticated Ginza experience.
Pent House Garden _
7-3-8 Ginza, Chuo-ku Ginza 7-chome Place 10F
Business hours 17:00~5:00
定休日 日曜日
TEL 03-5568-0655
http://www.heartman-ginza.jp/index.html