Ideal dining experience with pets! Aux Bacchanales Ginza
Our final destination was Aux Bacchanales Ginza, "a restaurant with seats out on a beautiful terrace where pets are allowed."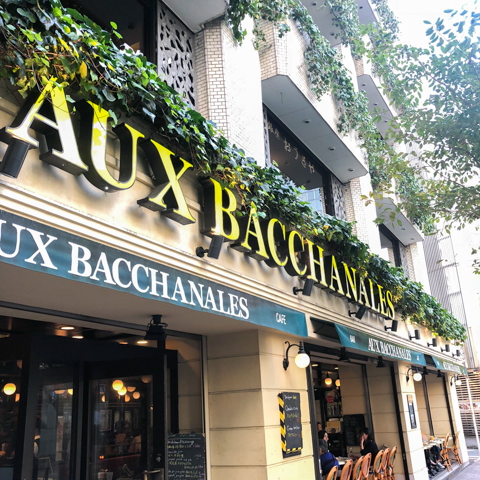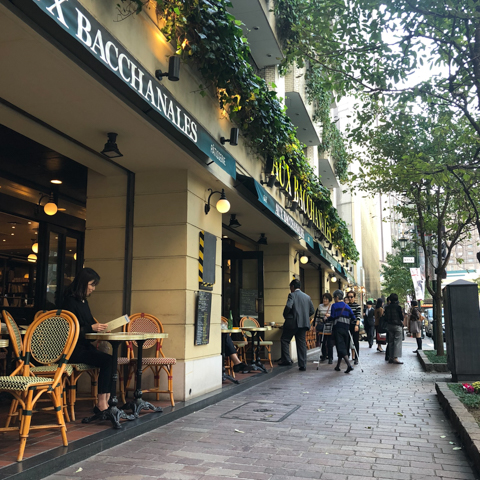 Aux Bacchanales Ginza is located on Miyuki-dori in Ginza 6-chome. With outdoor seating, the restaurant carries the atmosphere of a café in Paris.
The gastronomy and liveliness of cafes that are a part of the Parisian's day has been reproduced in the interior design of the café, featuring a blackboard with the menu handwritten on it and movie posters. The cutlery and food served, as well as the service are all French style, letting people sitting in the cafe slip away from Tokyo and experience the daily life of a Parisian.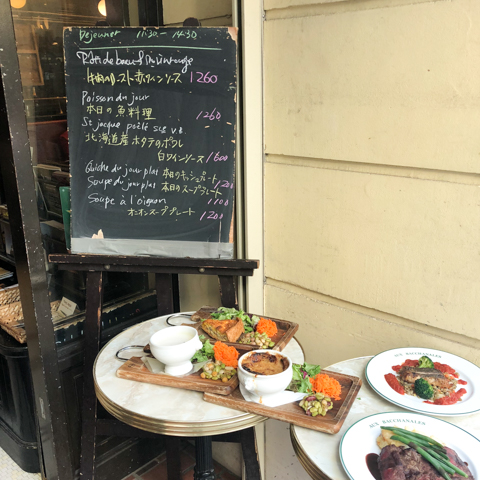 Pets are also welcome on the terrace. The café is open from 9 o' clock on weekend and holiday mornings, so it could be the perfect spot to include in your morning walks with your pet. They even offer water for pets. Given few restaurants that allow pets in Ginza, it is heartwarming to know that there is such a pet-friendly place.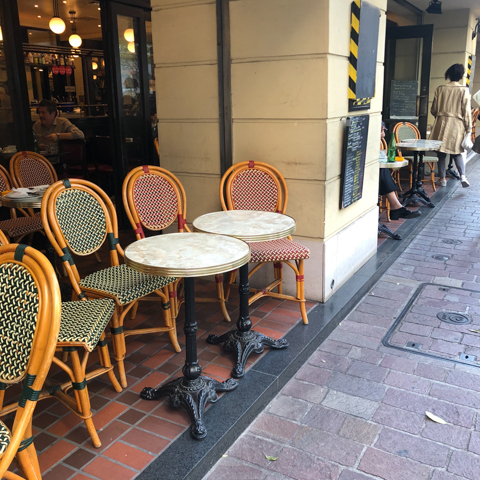 As we visited the café in the early afternoon, a variety of tarts were lined up in the showcase. They were all very tempting and I had a difficult time making a choice.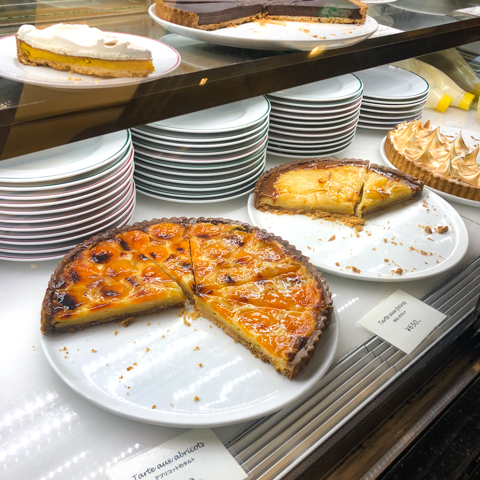 I would suggest sitting on the terrace of Aux Bacchanales Ginza to indulge yourself in a relaxed seasonal moment in the heart of Ginza.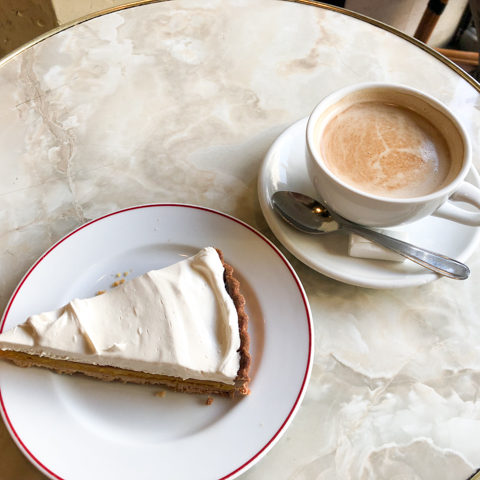 Aux Baccanales Ginza
6-3-2 Ginza, Chuo-ku, Tokyo, 1F Gallery Center Building
Business hours
Cafe
 Monday〜Thursday: 11:00 – 23:00 (L.O. 22:30)
 Friday: 11:00 – 23:30 (L.O. 23:00)
 Saturday: 9:00 – 23:30 (L.O. 23:00)
 Sunday & holidays: 9:00 – 23:00 (L.O. 22:30)
 ※last food order: one hour before closing/last drink order: thirty minutes before closing
Lunch
 11:30 – 14:30 (Weekends & holidays 〜15:00)