The best Dorayaki buns from a long-established confectioner
Our next stop was Kobikicho Yoshiya, a long-established confectioner and tea house that Kawase-san, who insists he does not have a sweet tooth, strongly recommends with confidence.
Their long-selling Dorayaki (a popular snack with adzuki bean paste sandwiched between two small fluffy pancakes) has been introduced on TV and in magazines. It has bee formally designated one of the select gifts from Tokyo. Having enjoyed the spotlight in foreign media, the savor and artisan techniques passed down from past generations has been highly accredited worldwide.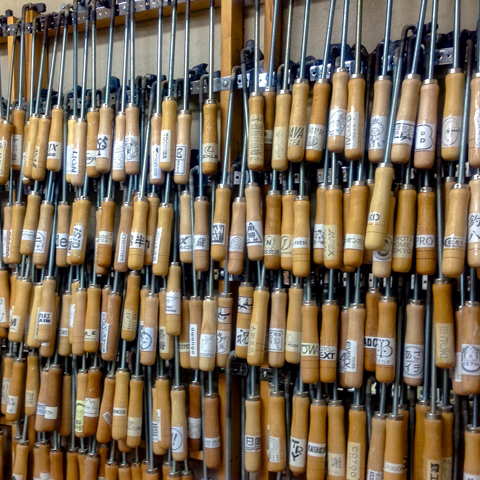 Walking into the store, you can find a large display of branding irons, which I was told was only a small portion of their collection. They accept special orders to burn Dorayaki with names and logos for companies and events.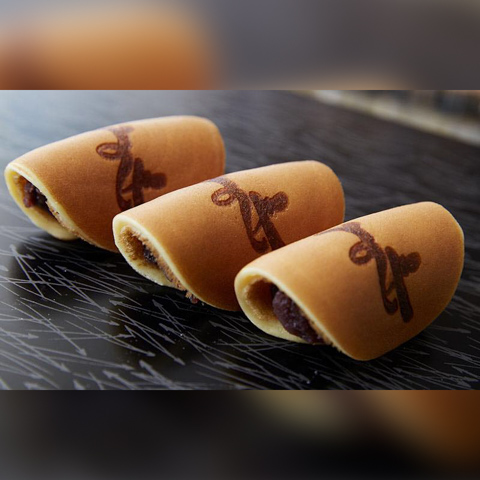 Kawase-san says that he was overwhelmed when he first had their Dorayaki. The pancakes have a moist and yet chewy texture and the elegant "anko" inside, made from highest quality adzuki beans produced in Tokachi, Hokkaido, are not too sweet.
One can see their efforts to keep the taste and techniques unchanged since their founding from the way the pancakes are carefully baked one by one.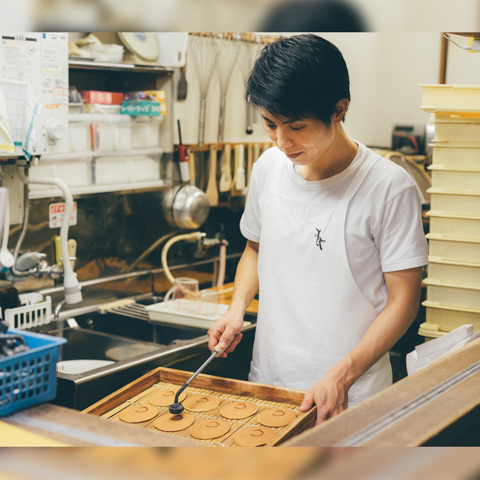 Since everything is handmade beginning with the dough, they can only craft a limited number each day. Therefore, it would be safer to reserve the number you wish to purchase before you go.
There is a tea house next door where you can enjoy seasonal sweets, including "Anmitsu" and "Shiratama Adzuki ice cream." Their "matcha with selected sweets" is another very popular item I asked the young master, who engages in tea ceremony as a hobby, to prepare a bowl of matcha for me.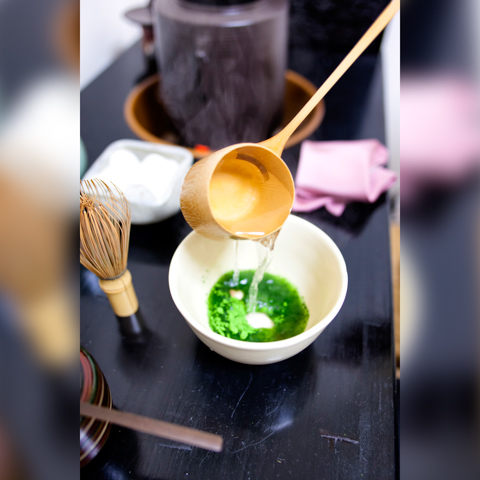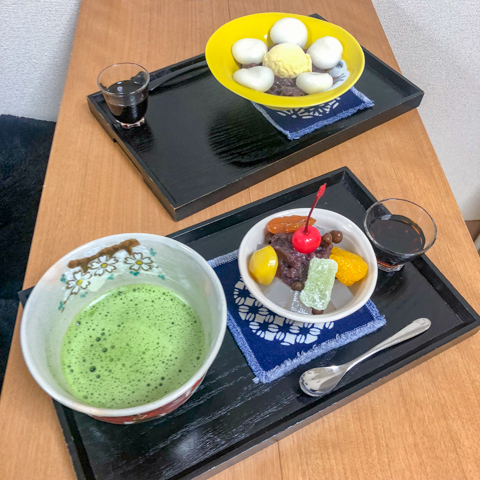 You can reserve a Dorayaki for 140 yen (excluding tax) each. I would highly recommend treating yourself to a Ginza tradition.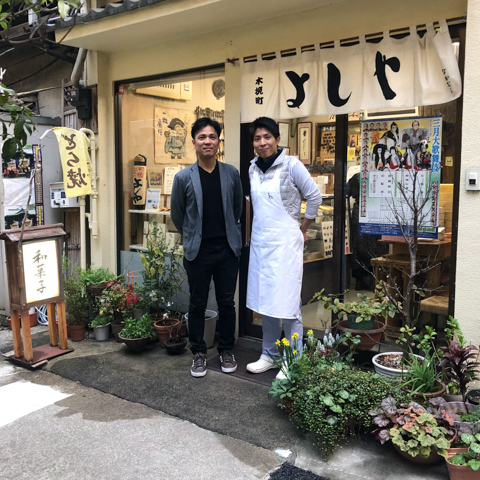 Kobikicho Yoshida
3-12-9 Ginza, Chuo-ku, Tokyo
Store hours 10:00 ~ 18:00 (Store closes when sold out)
Closed on Sundays and holidays (closed irregularly on Saturdays)
Subject to change. Please check with store for updated store hours.
Tel:03-3541-9405
Kanemi Yoshiya
3-12-14 Ginza, Chuo-ku, Tokyo
Store hours 11:00 ~ 18:00
Closed on Sundays and holidays (closed irregularly on Saturdays)