Ginza Motoji
Our first stop was Ginza Motoji, where Tokuma-san had his first shopping experience in Ginza.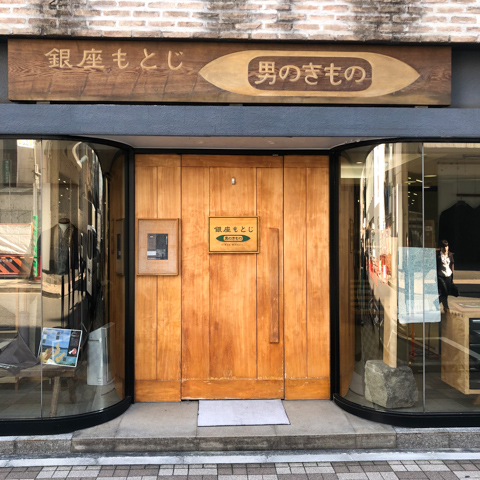 Ginza Motoji runs a kimono business, with three street-level stores with different specialties: women's kimono, men's kimono and Oshima Tsumugi (Oshima longer).
Many people believe that men's kimono tend to be simple, but "nagajuban" (full-length undergarment worn under a kimono) come in a large variety of colors and designs, sometimes depicting humor. We asked the second-generation owner, Mr. Keita Motoji, to show us some of his recommendations.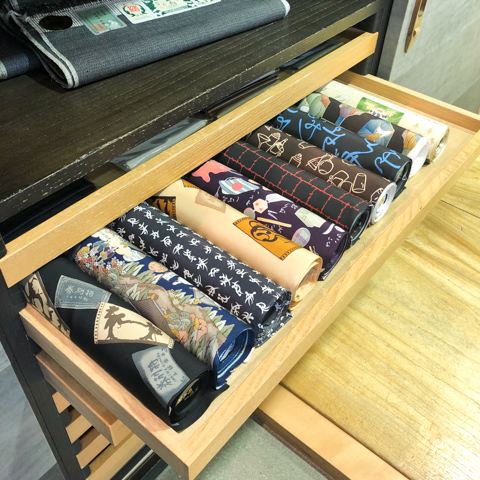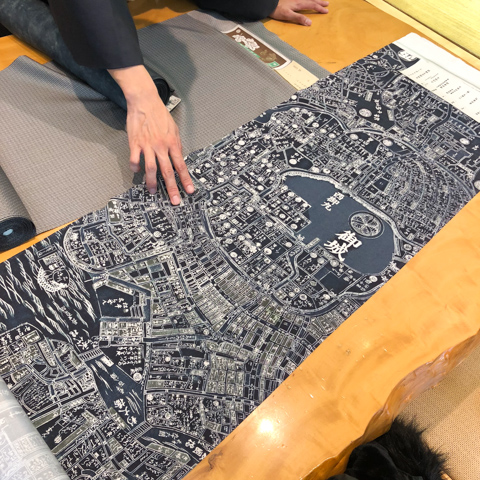 Ginza Motoji carries a unique lineup of "nagajuban," including one depicting an old map of Ginza in the Edo period and many designed with a playful heart. Since the "nagajuban" can be seen from the sleeve edge, it would be nice to select one to match your kimono, or even for the sake of sparking a conversation.
Motoji-san also showed us some "gakuura," lining material for "haori" coats.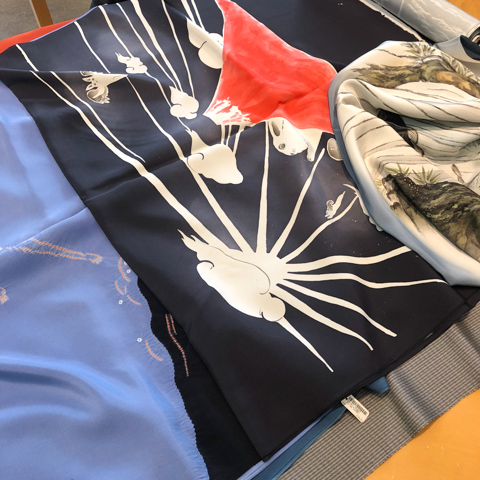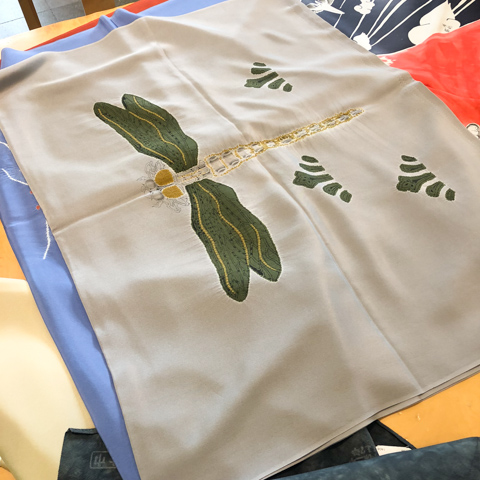 He told us that popular motifs, include dragonflies, symbolizing victory (as they cannot move backwards), and other designs that are said to bring good fortune.
Since a sumptuary law was in effect during the Edo period, people were not allowed the freedom to enjoy colors and design, and therefore they enjoyed "uramasari," or pursuing fashion in a way they would not be caught – "nagajuban," "uragaku," and other garments that could not be noticed. Because people had to wear modest kimonos, liner material was an important means of self-expression.
Specializing in men's kimonos, the store bears an inviting atmosphere even for men who might usually feel uncomfortable shopping alone. The staff would be delighted to help with kimono coordination and I would suggest casually stopping by to see their collection on a visit to Ginza.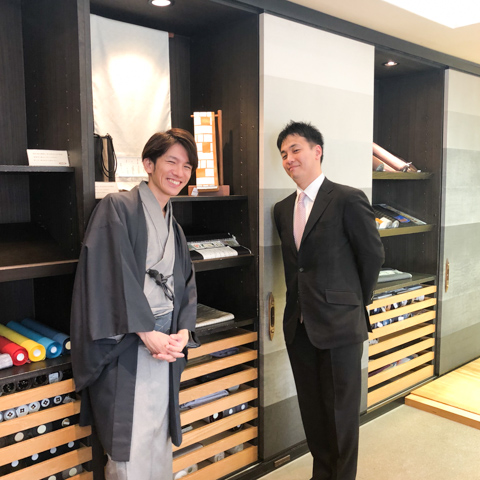 Ginza Motoji Otoko no Kimono
3-8-16 Ginza,Chuo-ku, Tokyo
Store hours
 11:00 – 19:00 (open every day, except during New Year's holidays)
TEL 03-5524-7472
https://www.motoji.co.jp
Ginza Motoji official facebook page @ginza.motoji
Ginza Motoji official Instagram account @ginza_motoji