An exquisite yakitori bar loyal to its original recipe since the 1940s
Our final stop was Torimasa, a yakitori bar on the same street as Mr. Motoji's kimono store that he often goes to.
Hanging in the entrance of the store, which has an old time atmosphere, is a "noren" curtain with the store's name painted out by Shizuka Ijuin. It is obviously a store valued by many loyal customers.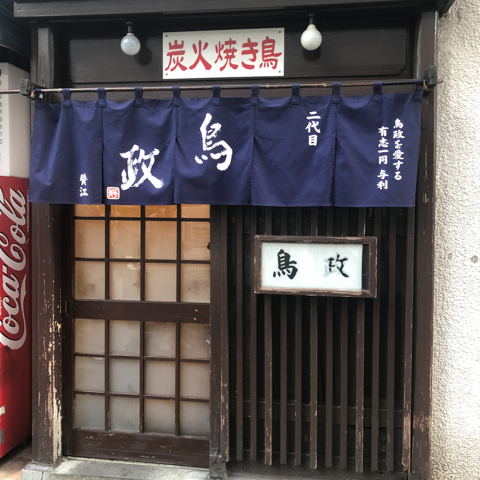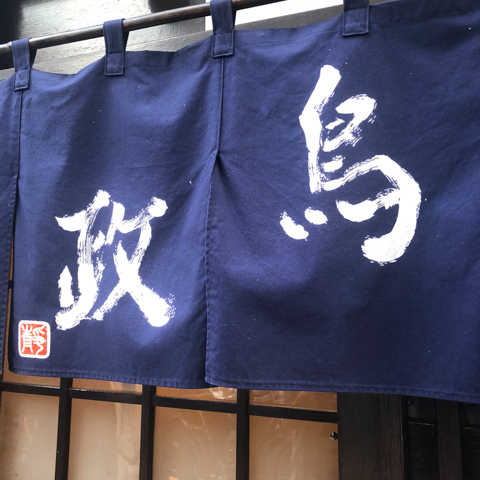 The restaurant was established soon after the end of World War II and embraces an old time atmosphere that allows one to unwind. There are ten counter seats in the compact restaurant.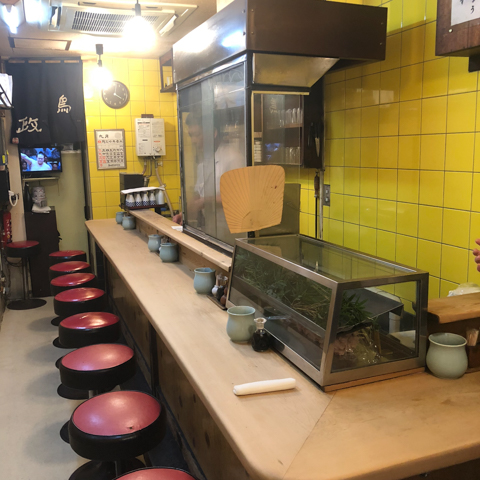 The young owner greeted us as we walked into the restaurant, located behind Ginza Mitsukoshi Department Store.
The restaurant becomes busy at 5:00pm, just as it opens. It is always full of regular customers, such as Shizuka Ijuin, who have been loyal to the restaurant for quite a long time.
As an appetizer, we had chicken tenderloin sashimi, a healthy and savory dish with the white scallion giving it a special accent.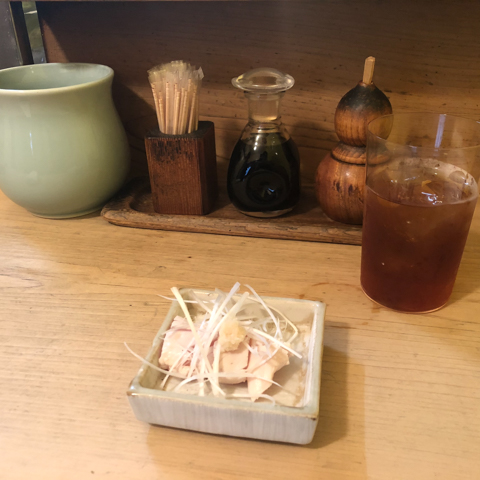 In between dishes, we enjoyed Japanese pickles handmade by his mother and chicken wings, one of the most popular dishes on the menu.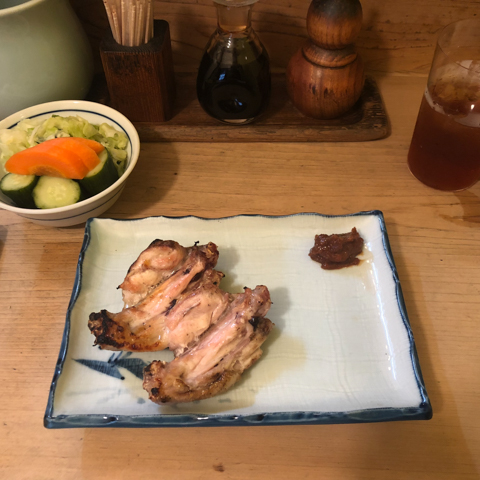 The miso served with the yakitori is also seasoned by his mother to perfection and would pair well with sake. The chicken wings were also perfectly grilled – crispy and yet juicy. They purchase their chicken from a specialty shop in Tsukiji.
The standard course consists of seven skewers of chicken, soup, pickles, grated daikon radish, and chicken tenderloin sashimi for 3,000 yen (without tax).
Torimasa is a special restaurant managed by its second- and third-generation chefs and mother.
I enjoyed the opportunity to eat at a chic yakitori bar that I would be proud to be able to introduce to someone.
Torimasa
4-8-13 Ginza, Kaibokukai Kaikan Building 1F, Chuo-ku, Tokyo
Store hours: 17:00 – 22:00
Closed on Sundays and holidays (Closed when a national holiday falls on a Saturday)