Enjoy Japanese tea in a modern atmosphere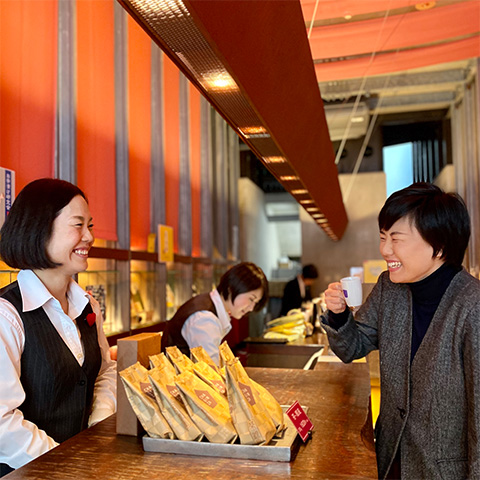 "Whenever a customer asks for my advice on a place to purchase good tea, I always recommend this store without hesitation." Kuroda-san recommends UOGASHI MEICHA CHA-GINZA with great confidence. The store is the Ginza address of a Japanese tea specialty shop in Tsukiji celebrating its 90th anniversary this year. Their concept is to be "a tea shop that seems common but to be found nowhere else."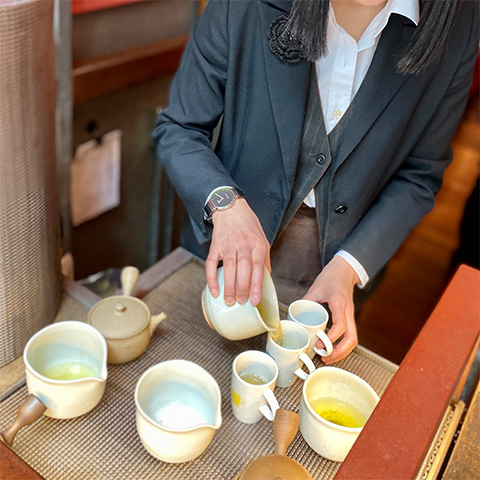 Tea leaves are sold on the first floor, open and spacious with a high ceiling. Two or three types of tea are constantly available for tasting when you make your purchase. The tea that is carefully prepared by the staff has a sophisticated aroma and taste that makes you want to purchase a number of different leaves.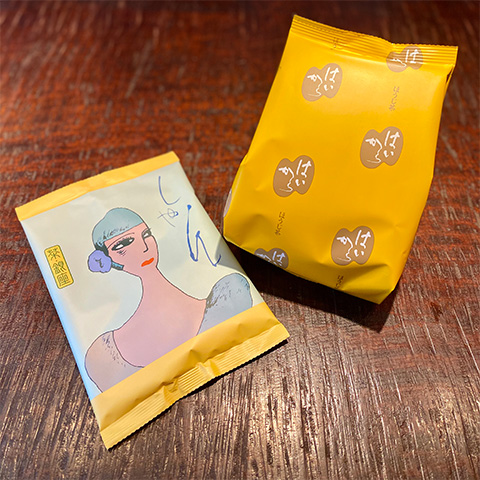 Kuroda-san especially recommends "Haikara" (photo on right; 540 yen/100 grams, incl. tax)and "Shan" (photo on left; 1080 yen/100 grams, incl. tax).
"Haikara is a hojicha (roasted green tea) that is more fragrant and thus more delicious than that of other tea shops. I drink some every night and I don't know what I would do without it." The tea leaves roasted are of the same quality as those sold as Sencha; and therefore, they feature a special savory sweetness.

"Shan," with a perfect balance of sweetness and bitterness, has been an unchanged best-seller for a long time at the Ginza Store. "It has a rich strong flavor and the scent alone is very soothing. In summer, its flavor is enhanced when cold brewed. At the store, I also learn how to enjoy the tea," Kuroda-san explained with a smile.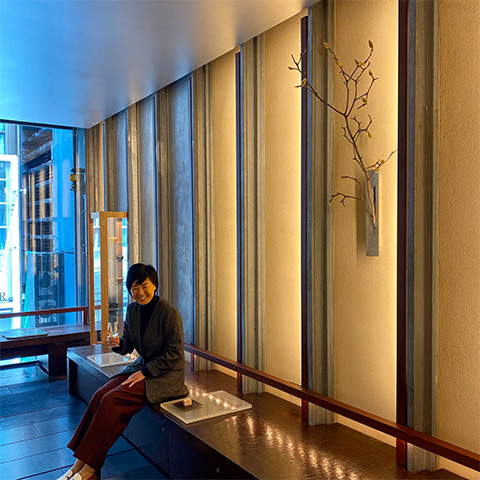 You can indulge in savory tea and wagashi (Japanese confectionery) at the Japanese tea room on the second floor.
"They serve tea made by Uogashi Meicha which can be paired with carefully selected wagashi. I look forward to the different wagashi they have everytime I come."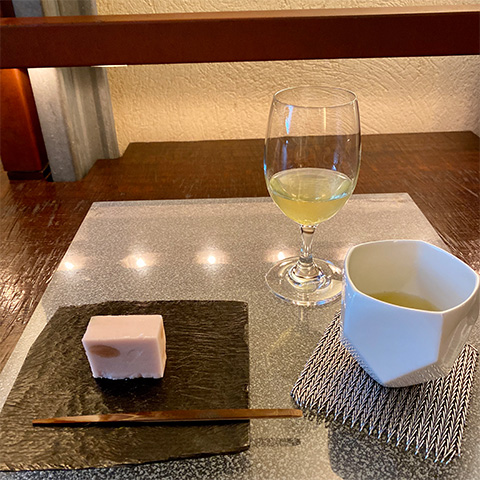 The "Seasonal tea set" (1,000 yen, incl. tax) includes the weekly wagashi and two or three types of tea. This week, a piece of wagashi Yukiguni" from Osakaya, a long-etablished store in Niigata Prefecture whose history dates back to the Ansei period (1885-1860), is paired with Sencha "Haru yo koi" served hot and cold. It make one long for spring.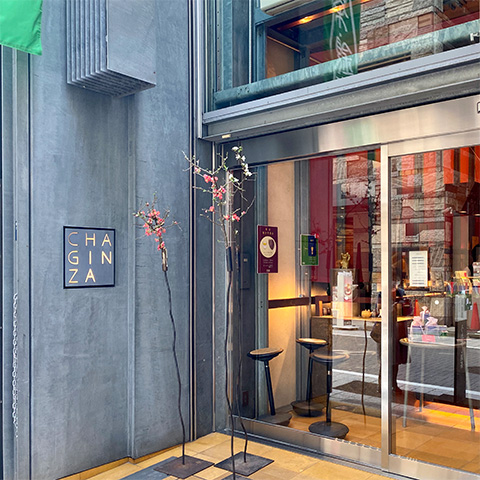 〈UOGASHI MEICHA CHA-GINZA〉
Address: 5-5-6 Ginza, Chuo-ku, Tokyo
Phone:03-3571-1211
Store hours:1F 11:00~18:00; 2F 12:00~17:00
Closed on Sundays and Monday
https://www.uogashi-meicha.co.jp/index.html